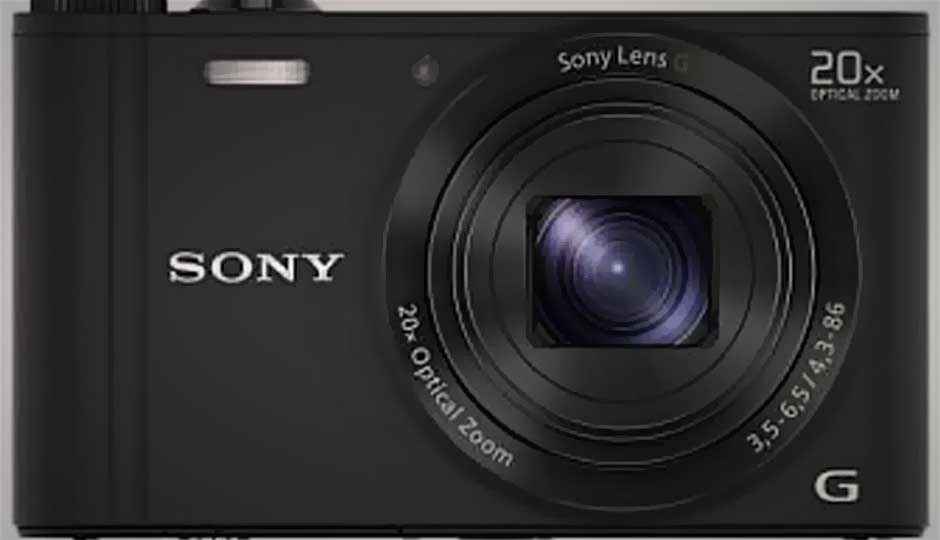 HIGHLIGHTS
Sony is always pushing some boundary or the other and with the WX300, they're going after the size and bulk of a camera while maintaining features.
Sony India has announced today a new addition to their Cyber-Shot family, the Sony Cyber-Shot WX300, the world's smallest and lightest digital camera. But that isn't all.
The Sony Cyber-Shot WX300 also boasts of an 18 megapixel EXMOR R CMOS sensor (a Back-Side Illuminated sensor) which boasts of exceptional low light performance. The optics are graced by a 25-500mm f/3.5-5.6 (20x) optical zoom lens. Sony claims that the optical stabilisation is now around twice as effective at high-zoom settings as the previous-generation Cyber-shot HX20V with 20x zoom. It's enhanced by Active Mode that ensures handheld movies look smooth and steady, too. You'll grab even more special moments with super-fast autofocus that's now approximately 3.6x quicker than the Cyber-shot™ HX20V when fully zoomed in.
Additionally, the WX300 also comes equipped with on-board Wi-Fi which serves more than the purpose of just uploading photos to Facebook. The Wi-fi allows the camera to pair up with any Android phone or the iPhone, allowing the smart phone to control the camera for shooting. This is great if yo're trying to take large group shots with yourself included in them, or if you're just wanting to shoot a long exposure night shot without touching the camera.
Lastly, the WX300 also includes the new Cyber-shot model, TRILUMINOS Colour gives a rich, vivid palette of supremely natural colours when viewing photos on your compatible BRAVIA TV with support for TRILUMINOS Display.The Sony Cyber-Shot DSC-WX300 is slated to be available across the country sometime mid-May of this year for Rs. 19,990.