Samsung at the Unbox and Discover on Tuesday announced a bunch of products including TVs, monitors, and soundbars.
Samsung held a major event called the Unbox and Discover on Tuesday where it launched a bunch of products including TVs, monitors, and soundbars.
The new TVs include Micro LED models, Neo QLED and lifestyle TVs and the monitor lineup includes Smart Monitor, a new Odyssey G9 gaming monitor and the Interactive Display FLIP 75-inch. In the audio category, Samsung has introduced new 2021 Q-series soundbar models that come with the company's Q-Symphony tech.
Let's take a detailed look at major announcements made at the event.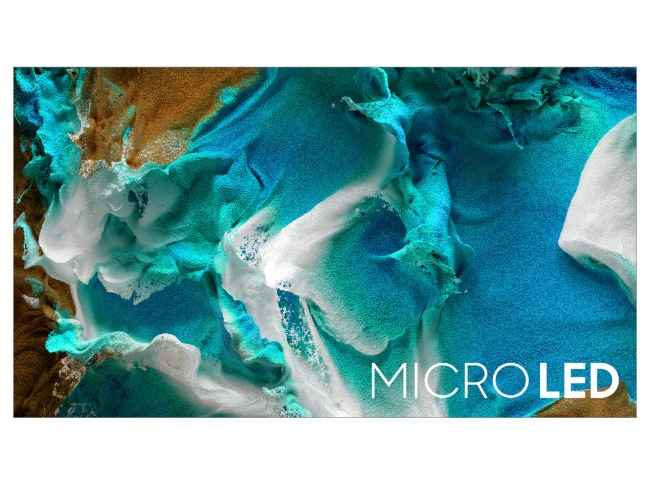 Micro LED TVs
Samsung debuted Micro LED technology in 2018 with the Wall - which is a customizable system of modules that can be put together to make a screen as large as 292-inches. At Tuesday's event, the company announced that these TVs will now be available in a smaller form factor to offer a traditional TV experience. With the Wall, customers need to rely on professional assembly and installation, but it's no more the case with the new Micro LED TVs. The two sizes will now be available in 110-inches and 99-inches and will be available starting the end of March; whereas a smaller 88-inch and 76-inch variant will roll out sometime later.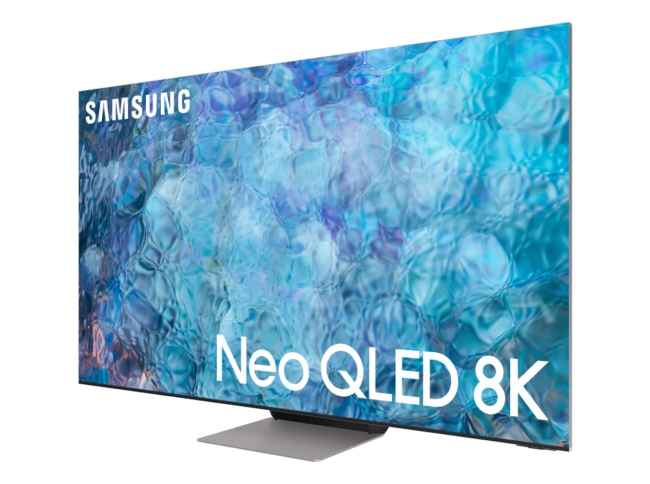 Samsung Neo QLED
With the Neo QLED series, the company aims to deliver an all-round viewing experience irrespective of the type of content you are viewing on it. The TVs use company's Neo Quantum Processor and the new Quantum Mini LEDs. It is said to be 1 / 40th the size of conventional LEDs and the Quantum Mini LEDs allow for ultra-fine light control.
Some other notable features of the Neo QLED series is its gaming mode. Samsung says the 4k clarity, 120Hz refresh rate, and a low 5.8ms response time make it a fine TV for gaming. Samsung has also partnered with AMD to develop the first TV with Freesync Premium Pro support for both PC and console games to deliver a truly exceptional HDR gaming experience. It also has tiny but notable additions like a Game Bar, Super Ultrawide Gameview - features usually seen on gaming monitors.
The Samsung Neo QLED's 8K models (QN800A and QN900A) will be available in 65-inch, 75-inch, and 85-inch sizes, while the 4K models (QN90A and QN85A) will offer a wider selection, starting at 50-inch.
Lifestyle category TVs
Samsung also showcased its lineup of lifestyle TV models, which essentially take equal care of the aesthetics and design. The most popular one is The Frame that has got a facelift this year. Samsung has partnered with NAVA Contemporary and Etsy to add more artwork to its collection. It has also got an AI-based auto curation technology that is meant to personalize and curate the art collection on a larger 6GB storage space over 500MB.
Samsung also announced a successor to its outdoor TV called The Terrace. It's weather-resistant, with an IP55 rating to protect it against water and dust. It is also simple to install, and easy to connect to cable service and a Wi-Fi network. The Terrace is available in 55-inch, 65-inch and a new 75-inch Full Sun model is coming in time for summer.
Q-Symphony Soundbar
Samsung has also released its Q-series soundbars which work with the Q-Symphony tech on the TVs. The tech essentially syncs audio from the Samsung TVs to deliver a 3D sound using the TV speakers with the soundbar.
The Q950A soundbar comes with an 11.1.4 channel sound. It is topped with a Bass Boost feature that allows additional bass with a simple click. The Q950A works with multiple voice assistants, including Amazon Alexa and Bixby — making it easy to take full control of the listening experience.