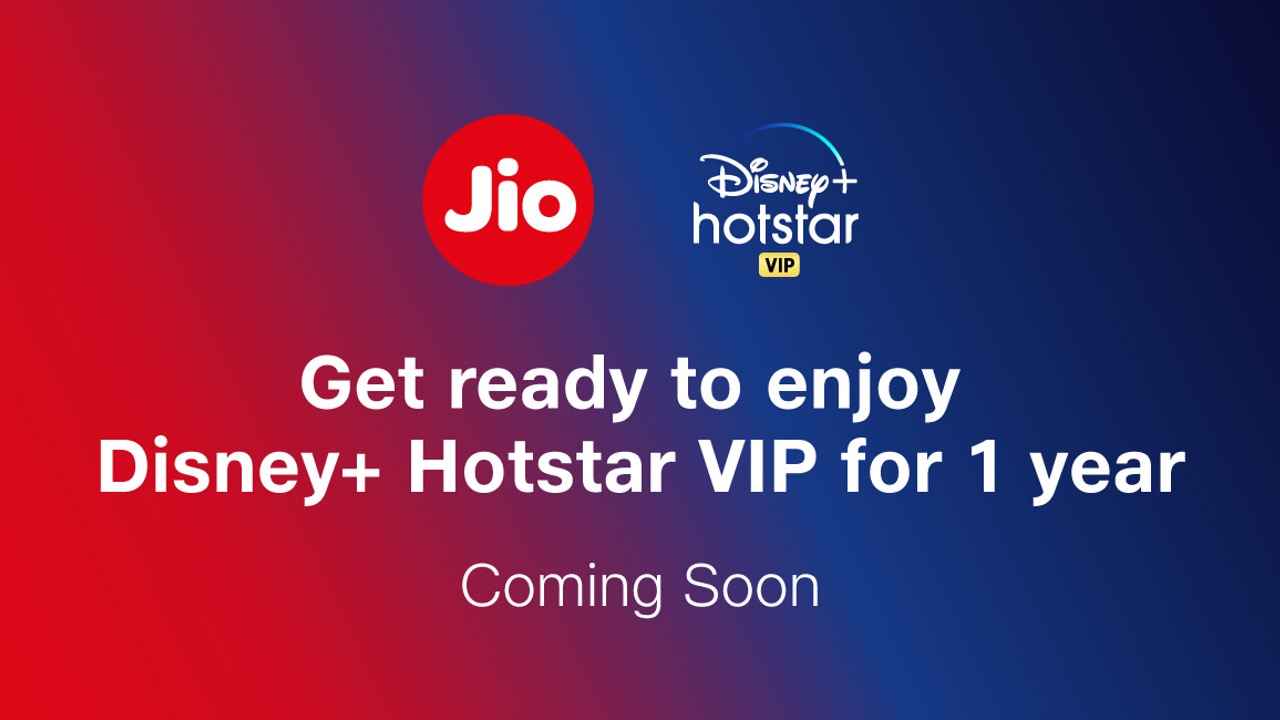 HIGHLIGHTS
Reliance Jio users will soon get a one year Disney+ Hotstar subscription

Jio to bundle VIP subscription for its users

Jio's Disney+ Hotstar VIP subscription offer "coming soon"
Reliance Jio will soon introduce Disney+ Hostar VIP subscription for its customers with a validity of one year. The telecom operator teased the upcoming announcement with a "coming soon" banner across its website and My Jio app. Several users also received a push notification with the teaser that says, "Get ready to enjoy Disney+ Hotstar VIP for 1 year".
Jio didn't reveal any more information about the Disney+ Hotstar VIP subscription offer and there's no word on how soon can we expected it to go live in India. The on-demand video streaming service backed by Star India and The Walt Disney Company was launched in early-April in India and was able to garner close to 8 million subscribers in the first week itself. The service has already surpassed 50 million paid subscribers since its launch back in November 2019.
Reliance Jio already bundles Disney+ Hotstar VIP subscription with its JioFiber plans and will now offer the same to its mobile subscribers. While it's currently unknown whether the subscription will be offered with a new tariff plan or will be bundled with existing plans, rival telco Airtel launched a similar offer for its users back in April by introducing a new recharge plan.
Disney+ Hostar VIP subscription is priced at Rs 399 and gives viewers access to Disney+ shows, movies & kids content, live sports including Cricket, Premier League and Formula 1, Indian movie premieres, Hotstar Specials shows and latest episodes of TV Shows.
Looking at Airtel's plan which costs Rs 401 and comes bundled with Disney+ Hotstar VIP subscription, users also get 3GB data with a validity of 28 days. Jio will likely offer similar recharge plans that come bundled with the VIP subscription.
We will know more details about the Disney+ Hotstar VIP subscription offer when Jio announces it officially in the coming weeks.