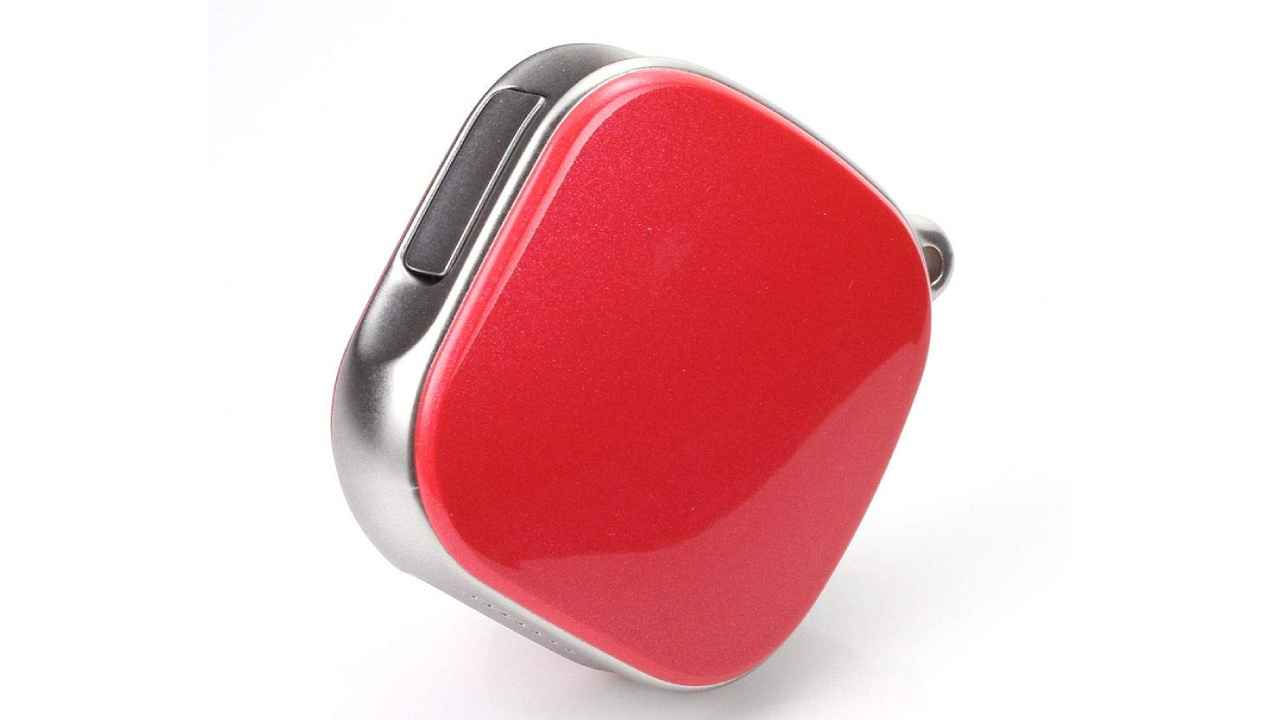 Having a GPS tracker is vital these days. These trackers help others keep a check on your whereabouts. GPS trackers themselves don't have screens but can track your location by global positioning systems. You can further use a phone and link it to the device to give you detailed information on where you are and where you need to go. In these days and times, having a GPS tracker is a must. So, here are some of the best portable GPS tracking devices for women safety
Onelap GO – Wireless GPS Tracker
Onelap is a powerful GPS management, security, and intelligence platform. You can simply insert the Onelap GPS tracker into your bag and get instant access to valuable insights about where you've been right from your smartphone. You can also share your location with others so that they always know where you are. This feature can be highly beneficial for the elderly as well as for children. Inside the GPS tracker is a highly sensitive GPS chip that sends the person's accurate location to a cloud data servers service which you can use to monitor live location. The whole device is quite small as well, and you can use it for multiple purposes.
TrailO ™ iSecureAssure – Mini GPS Tracker
This GPS device comes with an SOS feature as well as voice monitoring. It tracks locations not just by GPS but also by LBS and WiFi 3 Positioning Ways, resulting in more accurate readings of where the tracker could be. You can set up a Geofence for the tracker to restrict its movements within a specific area of your choosing. The unit will send notification alarm information to the smartphone app so that you can take action immediately. The smartphone app and the web server can record uploaded data of the device as far back as up to 3 months, and you can playback the history route at any time
Lamrod Supreme Wireless GPS Tracker
Here is a compact, small wireless GPS tracker which can get the job done easily. You can place it anywhere as it is so small and have it concealed. This can be a great security measure for all people. Having someone aware of your whereabouts is quite important these days, and this GPS tracker allows you to do that. It can pinpoint locations and easily track locations and share with others. The GPS can also be used to monitor voice remotely.
iChildguard Personal GPS Tracker
The mini GPS Tracker is a small device that allows real-time tracking of people, pets or cars. It saves the location history of the past 30 days. The GPS tracker has a Power/SOS button which is quite a good safety feature. It can be connected to a smartphone or a PC, using which you can access location information and history. The SOS feature can also be tweaked to alert a specific person or a service in an emergency. Overall, this GPS tracker is efficient and comes with a set of features that make it very effective.