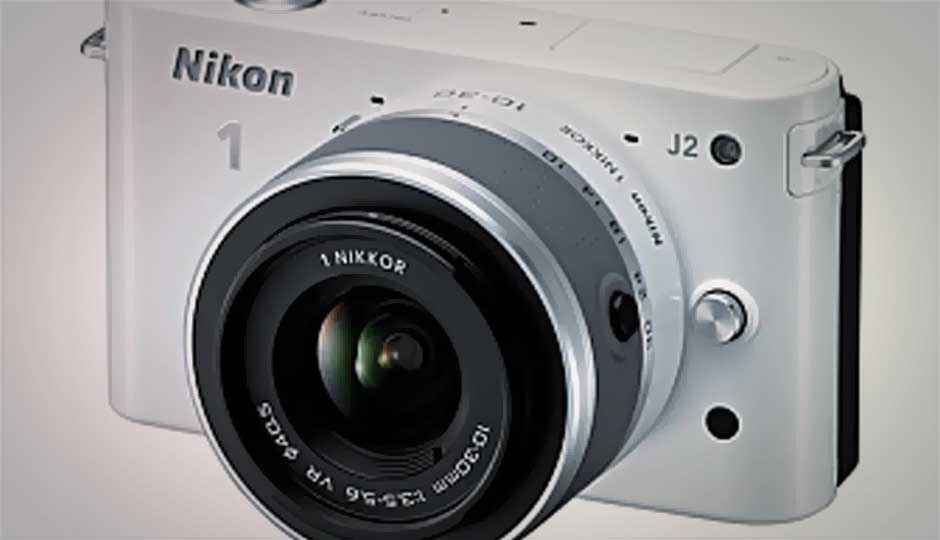 The Nikon 1 J2 is a slight upgrade to the Nikon 1 J1, wherein it gains an additional feature on the mode dial, a higher resolution display and a full metal body, along with a host of modes from Nikon's Coolpix series of cameras.
The major update on the J2, part of the company's Nikon 1 mirrorless family, is the addition of a 'Creative Mode' on the rear mode dial, which allows the photographer to shoot a host of varying styles of photographs, ranging from panoramas to miniature effects to selective color etc. It's even said to add easy access to the P, A, S, M modes, which were removed from their traditional spot on the mode dial to a section in the menu system on the J1.
The Nikon 1 J2 also gains a full metal construction to lend the body sharp looks all the while adding to the comfort of holding the camera. The metal construction should also make the camera a little more resistant to dings and drops, something we were quite apprehensive of with the J1's plastic construction.
The J2 is announced alongside a new lens for the CX system (Nikon's nomenclature for the mirrorless camera mount), the 11-27.5mm f/3.5-5.6. Considering the 2.7x crop factor for the CX sensor, the effective focal length of the new lens becomes roughly 30-74mm, which might be decent for telephoto shots, but suffers a bit on the wide end.
The Nikon 1 J2 and the 11-27.5mm f/3.5-5.6 lens should be available in September 2012 for a price of $549.95 and $189.95 respectively. It's quite interesting that the J2, though an upgrade, is priced a whole $100 lesser than the J1's launch price.