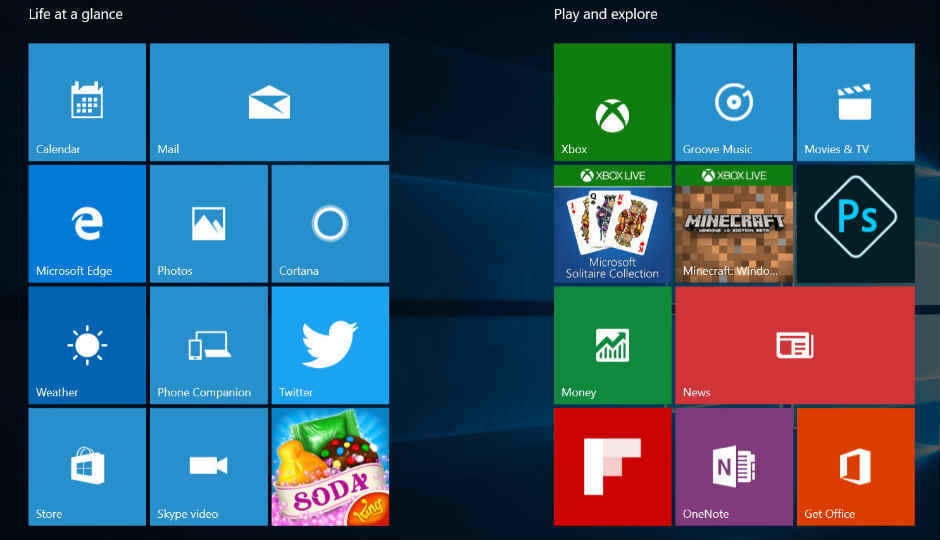 HIGHLIGHTS
Several users reported that if they want to associate a certain type of file with a specific app, the bug prevented the action, leaving them frustrated.
Microsoft' Windows 10 October Update was very buggy and, though, Microsoft fixed all the issues that were put before it, the release gave users a horrid time. In a latest development, the problem now seems to step after Microsoft's recent cumulative update for Windows 10 in which a bug would apparently break the file association feature in the operating system. Windowslatest.com says that the File Association bug prevents certain software from handling specific formats by default. The bug was reported by several users and Microsoft has updated its support document.
For example, if you want that all your MP4 files are opened in VLC media player by default, you will have to right click on the file, click "Open As" and choose an app from the list as well as check the textbox which says "Always use this app to open .MP4 files". The action will automatically open any file with .MP4 extension in VLC Player. But the bug prevents this action and the MP4 is opened in the default Films & TV app.
In the updated support document, Microsoft confirmed that Windows 10 KB4462919 (Build 17134.345) could break down file associations and users won't be able to set some apps such as Microsoft's Notepad as the default programme for the files. "After installing this update, some users cannot set Win32 program defaults for certain app and file type combinations using the Open with… command or Settings > Apps > Default apps. In some cases, Microsoft Notepad or other Win32 programs cannot be set as the default," Microsoft explains. Microsoft notes that a solution to the issue will be addressed with Windows 10's November 2018 cumulative update.
Meanwhile, another report claims that a Windows 10 bug is deactivating some users' license and is downgrading itself. Guru3D reported that the issue has been reported from Japan, Korea, the US and several other countries due to a temporary issue with Microsoft's activation server. "We are aware of reports that some customers' Windows 10 Pro and Windows 10 Enterprise machines are not recognizing their licenses as activated. Users may receive the following notification: 'Error: you are running Windows 10 Pro, but you have valid digital license for Windows 10 Home,' or one of the following error codes 0X803F8001, 0xC004C003. We are actively working to resolve this within 24 hours. You can still use your PC; however, the watermark will appear until activation is restored. Thank you for your patience."