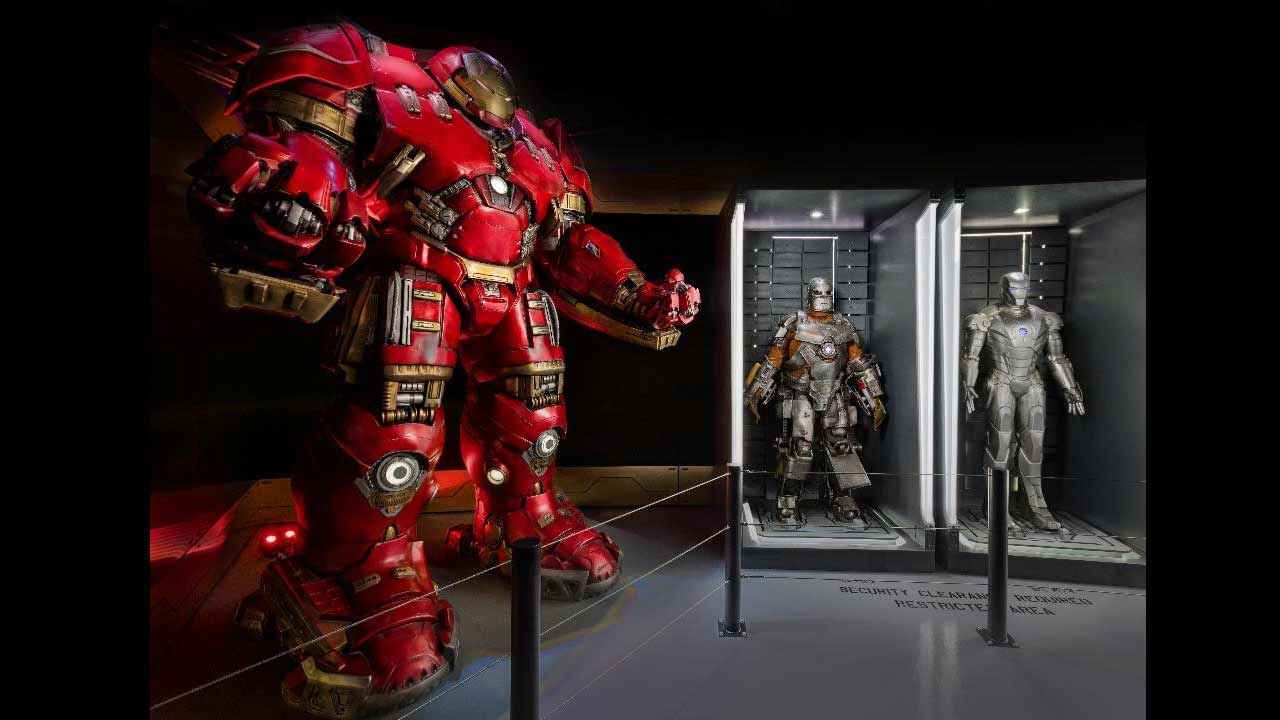 Consider yourself worthy enough to wield Thor's hammer, Mjolnir? Or maybe, the Marvel superfan in you wants to put on Tony Stark's Hulkbuster suit to strike down a horde of Ultron's sentinels? You can do all this and much, much more at Marvel Avengers S.T.A.T.I.O.N. – an interactive 'all-things-Avengers' experience which is making its way across the globe and has finally landed in India, specifically Mumbai, at Universal Square, High Street Phoenix, Lower Parel. The exhibition, of sorts, will be made available for fans to access today and will go on until November 17, after which it will set its sights on Bangalore next.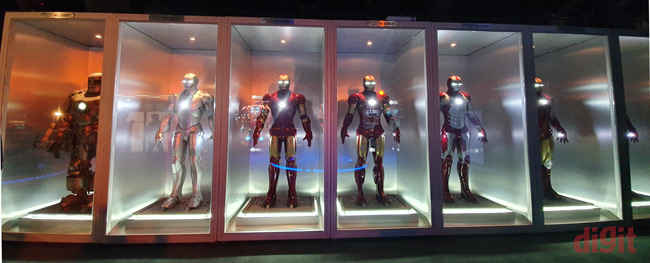 An array of Iron Man suits on display at Marvel Avengers S.T.A.T.I.O.N., Mumbai
Treat yourself with interactive VR and AR Avengers-themed games and a comprehensive display of props and costumes used in the MCU movies as well as infographics about your favourite characters including Iron Man, Hulk, Thor, Black Panther, Black Widow, Scarlet Witch, Falcon, Hawkeye, and more. Surprisingly Spider-Man was entirely missing from the experience which may be owing to the fact that he has been extracted from the MCU recently.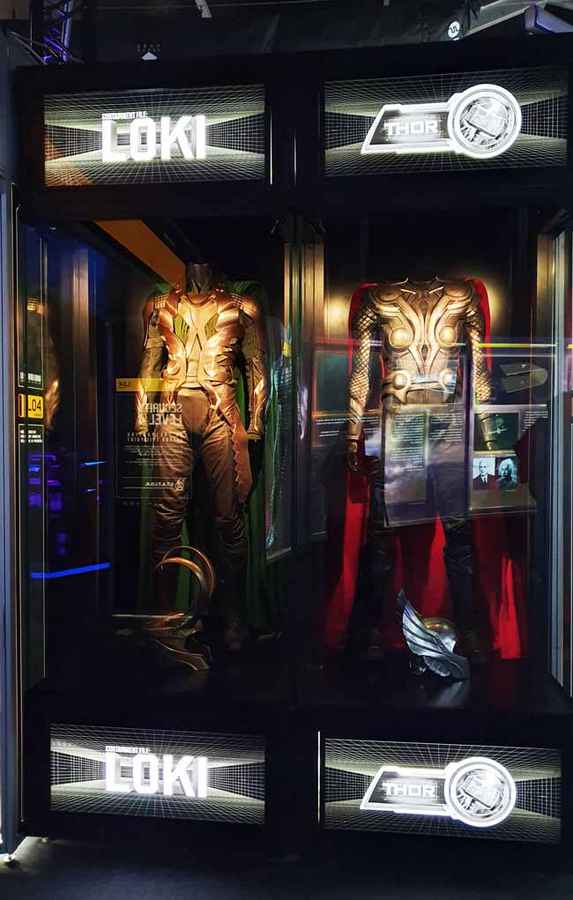 Thor and Loki's original costumes from the MCU films
The Avengers S.T.A.T.I.O.N. (Scientific Training and Tactical Intelligence Operative Network) has been conceptualised and brought to the public in India by a joint collaboration between BookMyShow and Victory Hill Exhibitions. The experience starts off with Maria Hill, Nick Fury's loyal second in command, addressing you and explaining that you are 'Probationary Agents' who will have to go through a series of experiences to become full-time Agents.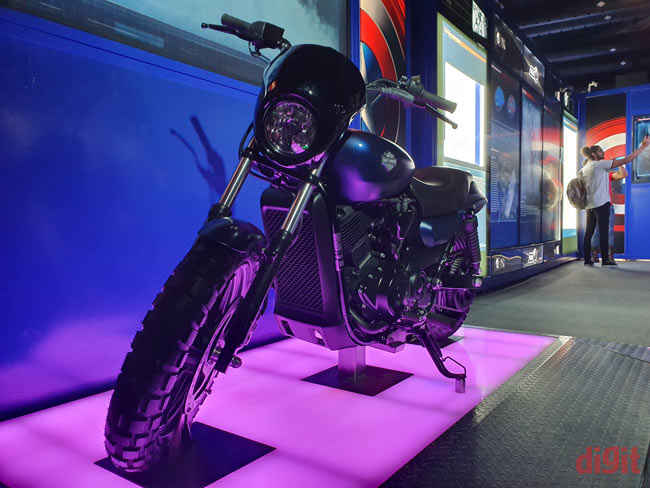 Captain America's original Harley-Davidson Street 750
The training ensues which involves introducing the 'Recruits' to the super-workings of each Avenger and interacting with original props straight from the sets of the much-loved MCU films. An array of original costumes were on display, as well as Captain America's original Harley-Davidson Street 750 and his original shield from the film. Thor and Loki's helmets were also among the props superfans got to lay their eyes on in real life.
Along with the heroes, the antagonists were also explored extensively with weapons, costumes as well as infographics about Thanos, Ultron, Chitauri army, Dark Elves, and more being on display.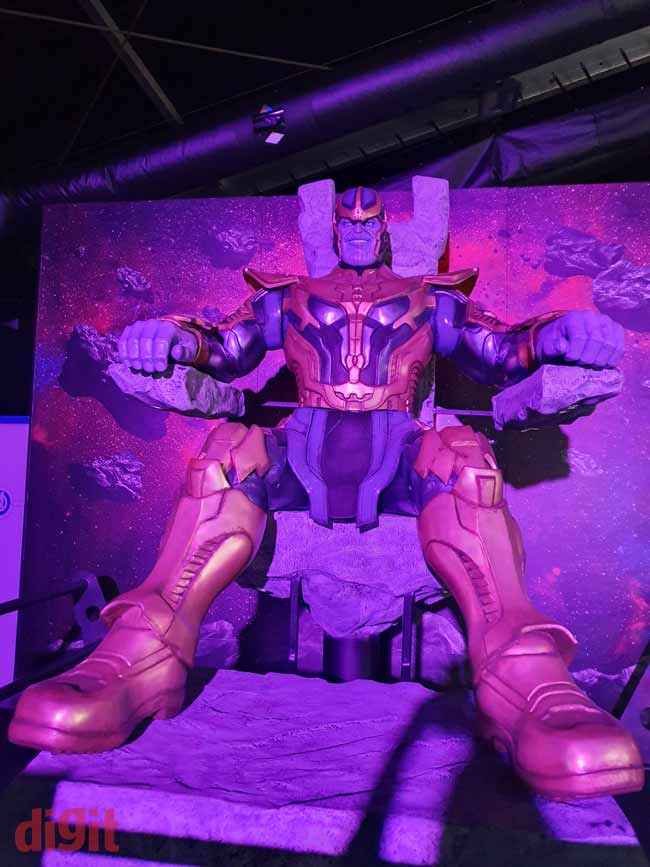 The mighty Thanos towering over the puny fans
Michael Mattox, CTO and COO of Victory Hills Exhibitions, stated, "We worked in conjunction with Marvel Studios to bring an immersive experience to the fan base and have been working on this for the last four years".
"We saw the phenomenal sale of tickets when Avengers: Endgame released and realised the kind of audience MCU has in India. The movie sold 8 and a half million tickets on BMS alone!", said Kunal Khambati, Head of Live Events at BookMyShow.
The experience has made its way to India, which houses a pretty sizeable fan base for MCU films, after successful runs at Las Vegas, Seoul, New York, Singapore, Paris, Beijing, Taipei, London and more.