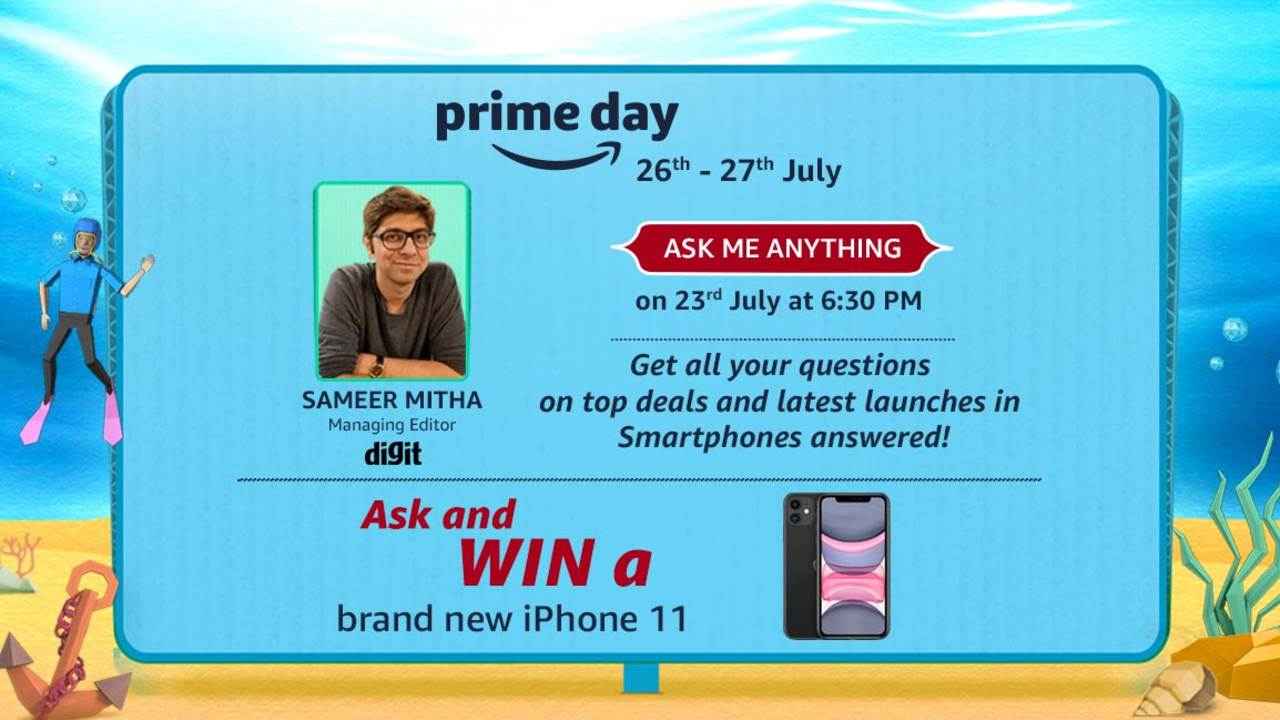 HIGHLIGHTS
Amazon Prime Day sale is set to kick off from July 26 to July 27.

Digit will host a live AMA session on Amazon India where we will answer all your questions.

The best question stands a chance to win an iPhone 11
Amazon's big Prime Day sale is almost here. The sale will stretch from July 26 to July 27 and during that time, a whole host of deals across its entire product catalogue. If you were planning to buy anything, Amazon Prime Day would be a very good time to do so. Of course, making the right choice is easier said than done considering there are so many different options to choose from.
As such, we at Digit have decided to do what we do best. We have teamed up with Amazon to help you buy the right smartphone for your needs. If you have ANY queries about buying a new phone, then let us know and we would be more than happy to answer those questions LIVE during our AMA. The AMA is scheduled for July 23, at 6:30 PM. You can send in your questions by clicking this link. The session will be held on Amazon India. As an added bonus, one lucky winner stands a chance to win an iPhone 11. Ask your best question and stand a chance to win.
Once your questions have been cleared up, you'll still have close to three days to make your decision and narrow down your choices. Then all you have to do is wait for Prime Day to begin!
As always, Prime Day will offer a bunch of deals across a wide range of electronic products. The smartphone category will see up to 40% off on smartphones. Those looking for electronics and accessories such as laptops and tablets can avail up to 60% off. And finally, those on the hunt for a new TV can look forward to discounts of up to 60%.
Of course, it should also be noted that the Prime Day discounts are only valid for Prime Members. Those looking forward to the sale and who don't have a Prime membership may wish to sign up. Prime membership is priced at Rs 999 for an annual subscription or Rs 129 for three months.