WhatsApp may soon allow users to interact with businesses and the feature is expected to roll out globally in the coming weeks.
WhatsApp has started verifying business users on its social messaging platform with the latest update. Facebook-owned WhatsApp has been exploring options to enable merchants and small business communicate with users and the new update gives us the best signs yet of that plan.
WhatsApp beta for Android version 2.17.285 shows whether a contact is verified by the company. In a detailed FAQ posted on its website, WhatsApp says it will verify businesses with a green badge next to the contact. The green tick badge means that the business' phone number and address has been verified by WhatsApp.
According to WABetaInfo, the business information section will include details like address of the business, the real name of the business, e-mail address and website. If the business also has an Instagram account, the link to that account will be reflected in the section.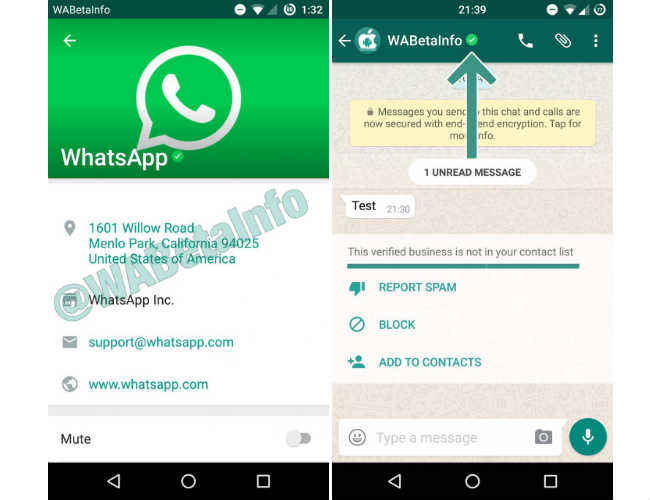 WhatsApp confirms that when users start talking to a business, the chat messages will be reflected in yellow. There will be no way to delete these messages from the chat. Further, there will also be an option to block and mute a business chat.
There are reports that WhatsApp will also allow unverified business users to communicate with existing users and businesses via push messages in the form of public service announcements. Businesses will be able to view detailed statistics and carpooling could be one of the first features.
It still remains to be seen how the final rollout happens and how businesses stand to gain or differentiate themselves from normal user profiles. WhatsApp is also planning to implement UPI-based digital payment and business could use the feature to enable transaction.