Facebook has officially entered the cryptocurrency race. As expected the company has announced a new global cryptocurrency called Libra and digital wallet to trade the same called Calibra. Symbolised by three wavy horizontal lines, the Libra global currency will be powered by blockchain technology, and the Calibra wallet will be available in Messenger, WhatsApp and as a standalone app. Facebook says it expects to formally launch the new currency in 2020. It also promises to keep the necessary protections in place to safeguard people's money and information.
As expected, Libra is a stablecoin and its value will stay largely stable. This means that it'll have a stable price and will not be impacted by price fluctuations during payments or negotiations. This is facilitated by pegging a cryptocurrency to another stable asset, such as gold.
Facebook says that Calibra is a new digital wallet that you'll be able to use to save, send and spend Libra. According to Facebook, the aim behind launching a cryptocurrency is to make the basic financial services available to those in need. "Almost half of the adults in the world don't have an active bank account and those numbers are worse in developing countries and even worse for women," Facebook explained in a blog post.
It added that approximately 70 percent of small businesses in developing countries lack access to credit and $25 billion is lost by migrants every year through remittance fees. "This is the challenge we're hoping to address with Calibra," the company added. Facebook claims that Calibra will let people instantly send Libra to almost anyone with a smartphone, and that too at low to no cost.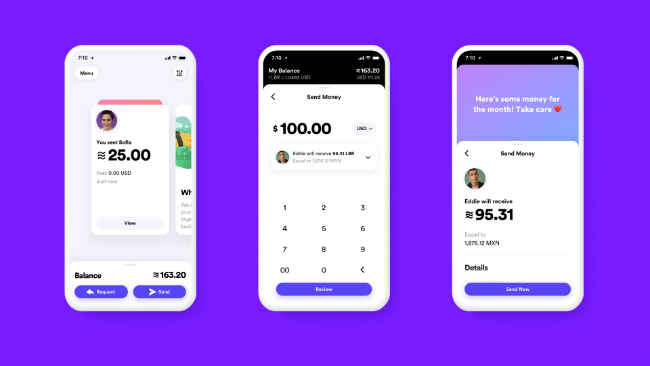 The social media giant says that it is also looking to extend the benefits to businesses that can use the wallet and currency for additional services, like paying bills with the push of a button, buying a cup of coffee with the scan of a code or riding local public transit without needing to carry cash or a metro pass.
Calibra will use the same verification and anti-fraud processes that credit cards and banks use in their products. "We'll have automated systems that will proactively monitor activity to detect and prevent fraudulent behavior," it said. Facebook promises of dedicated live support to help users in case they lose their phone or password. Additionally, if someone fraudulently gains access to users account and lose some Libra, Facebook will offer a refund.
Facebook is also bringing a privacy-related infrastructure to the wallet. "Aside from limited cases," Calibra will not share the account information or financial data with Facebook or any third party without customer consent. This essentially means that Calibra customers' account information will not be used to improve ad targeting on the Facebook products and services, or so the company says.
"The limited cases where this data may be shared reflect our need to keep people safe, comply with the law and provide basic functionality to the people who use Calibra. Calibra will use Facebook data to comply with the law, secure customers' accounts, mitigate risk and prevent criminal activity," the social media company notes. The company also highlights that it will be consulting with experts to ensure "safe, private and easy to use" product.
Over the coming months, the Libra association will be working to develop and grow the Libra network. Founding members of the Libra association include Visa, MasterCard, Paypal, PayU,Ebay, Facebook, Lyft, Uber and others. Those interested in using the Calibra wallet can sign up for updates on its dedicated website.
Facebook's move to foray into the digital coin space could come as a boost in the crypto-currency industry that has seen a constant decline since the past few months. With the announcement, the Mark Zuckerberg-led company looks to take on Bitcoin, which is probably the most popular cryptocurrency in this space. Recently, the price of Bitcoin surged past the $9,000 mark for the first time since May 2018, which is its one-year high record.