Most of us use Facebook to not only connect to friends, but also to know about what's going on in the lives of 'special friends', or crushes. Last year, the company announced Facebook Dating for those users who are looking for meaningful, long-term relationships rather than hookups. However, the process of getting the engagement took some time. To make the process of showing affection to people you "like-like", Facebook has rolled out a Secret Crush feature. It will let users of Facebook Dating silently express their feelings for a friend without letting him/her know unless they reciprocate.
Secret Crush follows the same basic formula of other dating apps like Tinder, however, it gives an easier way to start conversations. Instead of swiping mindlessly, a user can choose up to 9 friends they like, and if the those have opted into Facebook Dating, they will get notified that a friend has a crush on them. If they add you as a Secret Crush, both the parties are notified and "It's a match". After the match, both of them can talk on Messenger.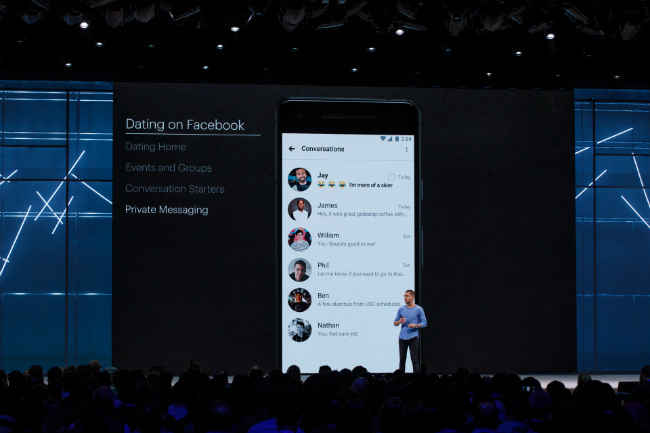 Most important aspect of the feature is that a user will be able to keep all the interactions private, which is basically what company CEO Mark Zuckerberg stressed on-stage. "People will be able to create a dating profile that is separate from their Facebook profile — and potential matches will be recommended based on dating preferences, things in common, and mutual friends. They'll have the option to discover others with similar interests through their Groups or Events. However, what people do within the dating feature will not be shown to their friends," the company said.
The other important feature is the mitigation of spamming. It is a given that some people might use the service to constantly add and remove crushes until they meet their match. To check this, Facebook has introduced a limitation that will let users substitue only one person per day after they reach the limit of 9 crushes.
Further, Facebook announced that the service will come to the US by the end of 2019, and 14 other countries soon. These include Brazil, Bolivia, Chile, Ecuador, Guyana, Paraguay, Peru, Uruguay, Laos, Malaysia, Philippines, Singapore, Vietnam and Suriname. This will take the number to a total of 19 countries, because Facebook Dating is already available in Argentina, Colombia, Mexico, Canada and Thailand.