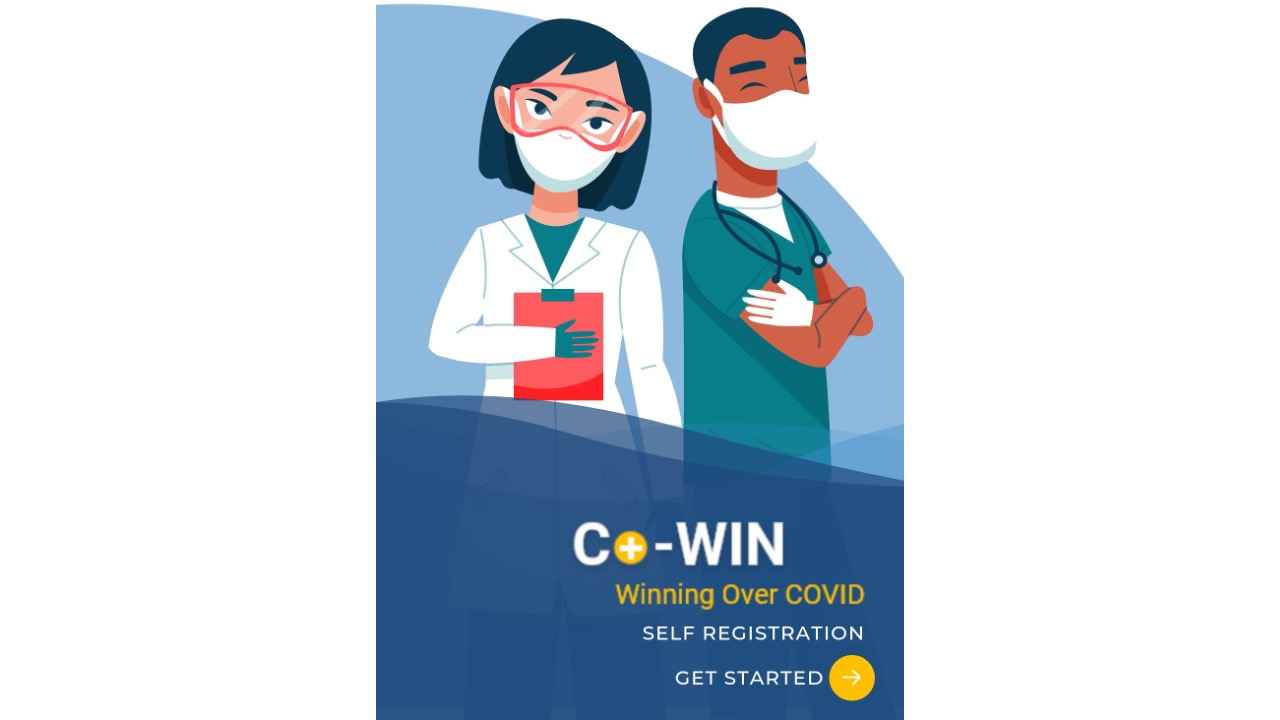 HIGHLIGHTS
CoWIN app is under development

Indian government yet to release CoWIN app

CoWIN system being tested internally ahead of mass vaccination drives
The CoWIN (COVID Vaccine Intelligence Network) app is reportedly under development as India prepares for mass vaccination drives against Coronavirus. The government is currently testing the CoWIN system internally and many states across the country are working to conduct vaccine trials before a public rollout. The Prime Minister of India, Narendra Modi has already hailed the vaccination system stating that the "World's largest COVID-19 vaccination programme set to begin in India."
The Indian government is yet to release its official CoWIN app on the Play Store or App Store so beware of downloading any other app from either of the stores. There are high chances that many malware apps could be masquerading as the CoWIN app which is yet to be launched officially.
CoWIN was announced by Union Minister Ravi Shankar Prasad as a platform to effectively rollout and scale-up COVID-19 vaccine distribution system all over India. The Indian government has announced a grand challenge for startups to strengthen CoWIN platform. "Ministry of Health and Family Welfare has identified seven focus areas of technology development to holistically address the likely limitations associated with complete and effective vaccine distribution system (VDS) and its seamless administration across India," reads the press release.
Co-WIN platform to facilitate:

Registration & verification of beneficiaries
Scheduling inoculation
SMS reminders for schedule & follow on dosage
Reporting Adverse Event Following Immunisation
e-Certificate post-vaccination pic.twitter.com/TP4ZHi8KPD

— Dr Harsh Vardhan (@drharshvardhan) January 3, 2021
The grand challenge is open for participants till January 15 after which the app is expected to release officially. The top five participants will be provided with the necessary APIs to test their solutions and integration with CoWIN system along with a chance to win Rs 2 lakhs for each shortlisted candidate. Moreover, the top two candidates will be rewarded Rs 40 lakhs and Rs 20 lakhs after successful integration of their respective solutions to the CoWIN system.
The official website of CoWIN that's registered on the Indian government domain has also gone live. However, as mentioned it is being tested internally and the public will be able to register it once it is formally announced in India. The app is expected to be a one-stop-shop for everything related to Coronavirus vaccine and users will be able to register on the app using government verified identity cards like Aadhar card.
As of writing this, the government is yet to release the CoWIN app officially, so be sure not to download any app posing as the official CoWIN app for the COVID-19 vaccination system in India. There are many such apps already available on the Play Store but none of those apps is the official CoWIN app and is likely made to steal your private information.