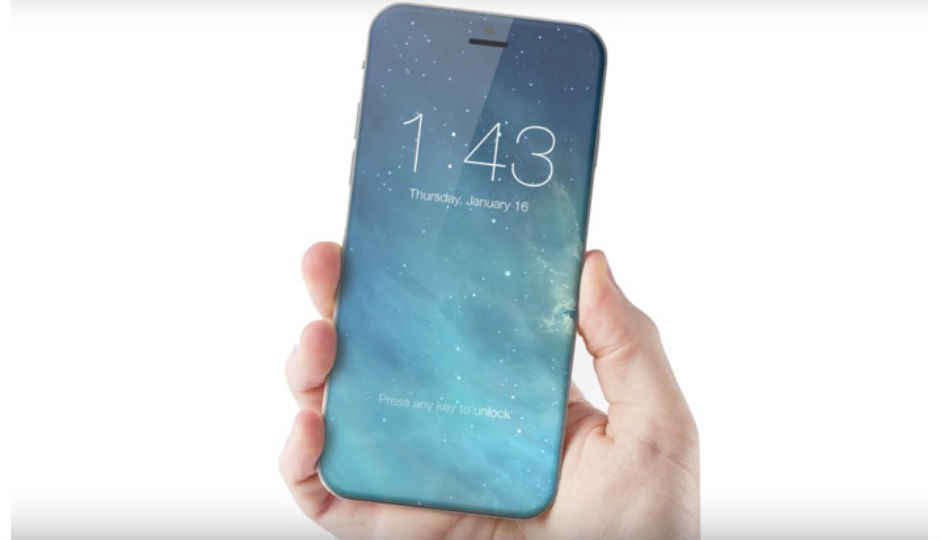 HIGHLIGHTS
This could be where Apple implements its Touch ID if it ditches the physical home button on the iPhone 8
Apple has received a patent for a fingerprint reader embedded within the power button. According to a set of 68 patents published by the US Patent and Trademark Office, Apple filed for this patent in the second quarter of 2015. However, it should be noted that this feature isn't all that new. The Sony's Xperia Z5, which was launched in 2015, adopts a similar approach. Other Sony devices since then, as well as the Nextbit Robin offer a fingerprint sensor in the home button.
Apple's idea to cover the power button with an alternative Touch ID could be used with the next-generation iPhone 8 that said to sport a larger display and no physical home button. It is said to feature stainless steel body fused with a glass back, and an edge-to-edge AMOLED display from Samsung. However, there is no clarity if the phone would come with Touch ID, and if it does, where it would place it. However, this patent may have given us a hint as to how Apple may incorporate it.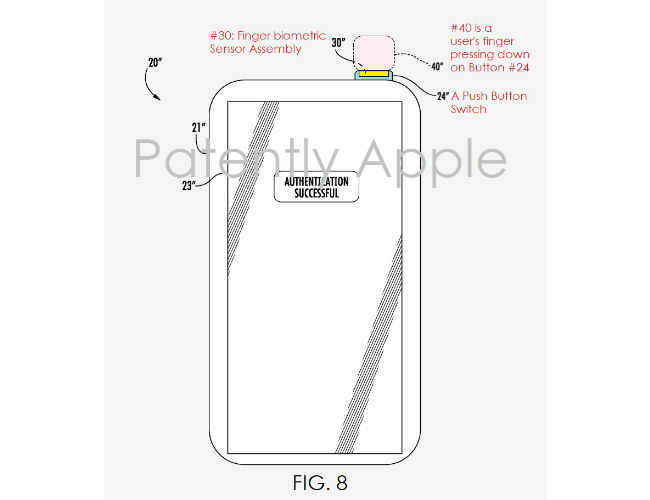 While most rumours suggested that Apple was testing a system in which the sensor was placed under the display, it is not evident if the upcoming iPhone will feature this technology. "Because the finger biometric sensor assembly #30 is smaller than prior art finger biometric sensor assemblies, the finger biometric sensor assembly may be located where real-estate has been limited, for example, along with a thin side of the housing #21," Apple notes in its patent application.
Apple's patent promises that the fingerprint sensor assembly could be smaller, and placed at the top of the device. Patently Apple notes that the Cupertino-based iPhone maker has also patented other Touch ID implementations including an under display biometric sensor.