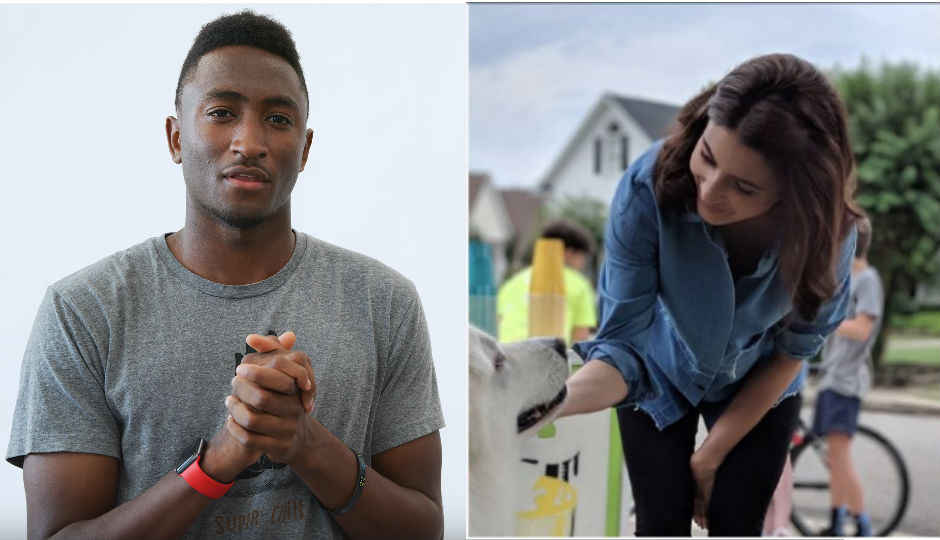 HIGHLIGHTS
The Indian actress tweeted photos apparently clicked by Google's Pixel 2 XL 'via Twitter for iPhone'. Famous YouTube personality and web video producer Marques Brownlee (aka MKBHD) first spotted it and started the trolling trend.
It seems that Anushka Sharma has become the favourite subject of meme-makers in India. social media platforms in India are already flooded with memes featuring Anushka in different 'roles'. In the latest incident, the Indian actress was 'roasted' from all corners for sharing an image on Twitter with its caption promoting the Google Pixel 2 XL smartphone, via an iPhone. This caught the attention of famous YouTuber and web video producer Marques Brownlee (aka MKBHD) and he was perplexed by the development.
Ok I don't even want to know how this keeps happening but it's hilarious pic.twitter.com/sUuHVh4exw
— Marques Brownlee (@MKBHD) 4 September 2018
We know, nothing escapes the eagle eyes of the Twitterati. After Brownlee highlighted Anushka's tweet, things snowballed and users starting adding to the 'meme material'. While tech affectionados laughed it off, meme makers made the most of the situation. There is a third faction that supported the Bollywood star. One user tried to defend Anushka but the veteran tech reviewer had an excellent comeback to the supporter.
Gal Gadot with the Huawei ad… tweeted from an iPhone. Niceeeee pic.twitter.com/aEKJVwoyBL
— Marques Brownlee (@MKBHD) April 24, 2018
This is not the first time that something like this has caught Brownlee's attention. Previously Israeli actress Gal Gadot's Huawei Mate 10 Pro promotional image was posted 'via Twitter for iPhone'. The 'Wonder Woman' star later deleted the tweet and then reposted it from an Android phone.