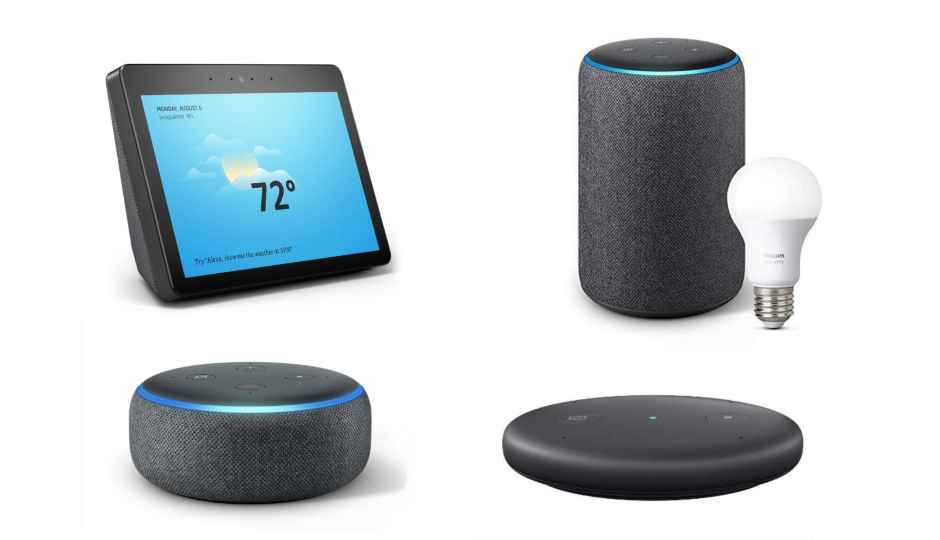 HIGHLIGHTS
Amazon's new launches include a new range of Echo devices, a smart Microwave and a smart plug. Amazon's digital assistant Alexa also got new smarts with enhanced productivity and safety features. The company also announced the Fire TV Recast DVR in the US.
Amazon held a hardware event in Seattle yesterday and announced a number of new Echo devices, including new a Echo Dot and Echo Plus with fabric designs, the long-rumoured Echo Auto for vehicles, a Chromecast Audio-like device called the Echo Input, an Echo Subwoofer, Echo Amp, the second-gen Echo Show, an Echo Wall Clock, improved security features in the form of Alexa Guard, and an Amazon Basics Microwave, smart plug which can be controlled through Echo speakers. Alongside the new range of Echo devices, Amazon also launched a new Fire TV Recast, a DVR that lets users watch and record live OTA TV at home and on mobile devices. Of all the Echo devices launched in the US, three are headed to India starting next month. Here's what the new hardware from Amazon brings to the table.
Echo Dot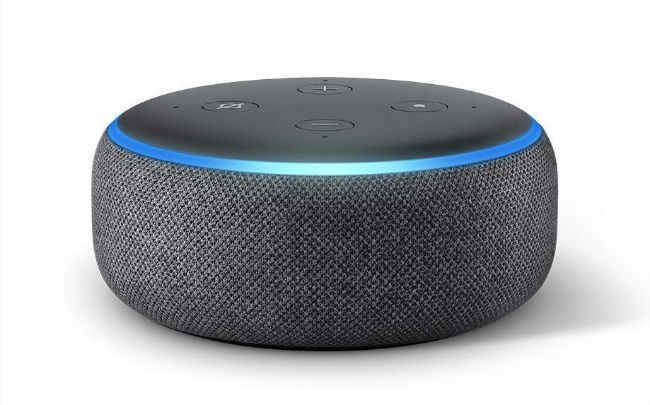 The new Echo Dot comes with a refreshed design and 70 percent louder speakers thanks to a larger 1.6-inch driver. The speaker is now clad in fabric. Its edges are more rounded and it looks sleeker than before. The Echo Dot will be available in Charcoal, Heather Gray, and Sandstone colours. All the other features and functions of the Echo Dot remain the same, including its ability to connect via Bluetooth or a 3.5mm audio cable. At Rs 4,499, the new Echo Dot will cost the same as the older Echo Dot. The device goes up for pre-order in India today and will be shipped starting next month. In the US, the Echo Dot is priced at $49.99
Echo Plus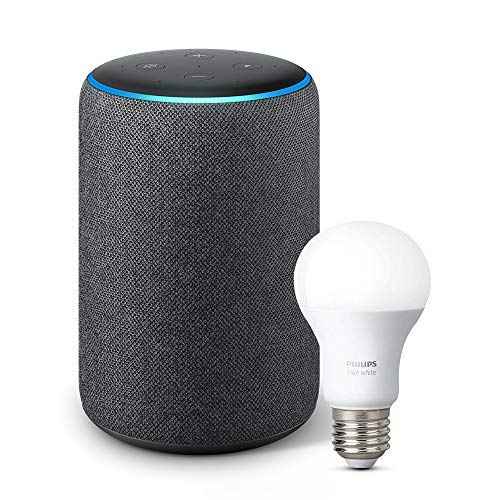 The new Echo Plus also gets a new fabric look and better speakers with a built-in Zigbee Hub like the previous Echo Plus. The Echo Plus now includes an embedded temperature sensor, enabling users to set temperature-based routines using other smart home devices. The new Echo Plus now has a larger 3-inch Neodymium woofer and increased back volume, stronger bass and improved mids and highs. The Echo Plus also gets offline voice control now and users will be able to give it voice commands even when the internet goes out. The new Echo Plus will cost Rs 14,999 in India and is up for pre-orders starting today. Shipping will begin next month. In the US, the Echo Plus is priced at $149
Echo Show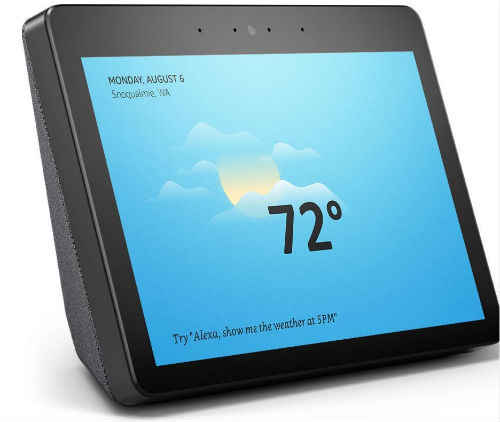 The new Echo Show gets a design refresh and upgraded speaker. It features a 10-inch HD display, a 5MP camera, and a built-in smart home hub, just like the Echo Plus. There are dual side-firing 2-inch Neodymium drivers next to the screen, with a passive bass radiator, and Dolby sound processing. Customers will also have access to music videos through a direct integration with Vevo. The Echo Show can also be paired with the new Fire TV Recast to watch, record, and replay free over-the-air live TV programming. The Echo Show has launched in the US for $229.99
Echo Auto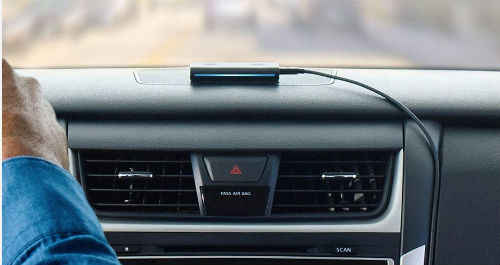 Alexa's skills finally come to your vehicle with the new Echo Auto. The Echo Auto features eight microphones for recognising voice commands. Amazon claims that the Echo Auto lets Alexa hear users over music, A/C, and road noise. The device is powered by your car's 12V power outlet or USB port, and connects to the stereo system in the vehicle through a 3.5 mm audio jack or Bluetooth. It connects to Alexa through the Alexa smartphone app and the phone to access a range of features such as music, navigation, calling, and more. Users can also set a routine that turns on the lights in a vehicle while pulling into the driveway. The device is only available by invitation in the US for $24.99.
Echo Wall Clock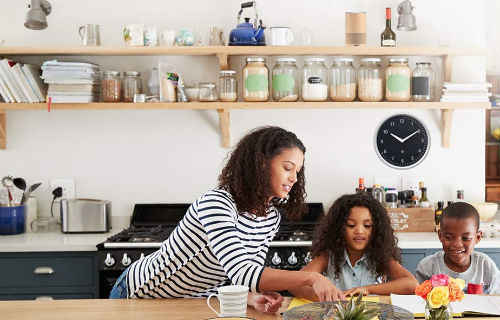 The Echo Wall Clock is..well…a 10-inch battery-powered Wall Clock which connects to Echo devices via Bluetooth to visually enhance timers, alarms and reminders. The Echo Wall Clock is priced at $29.99 and features a 60 LED ring that can display multiple timers for cooking, countdown to a family event, and show visual animations for alarms and reminders to keep you on schedule.
Echo Sub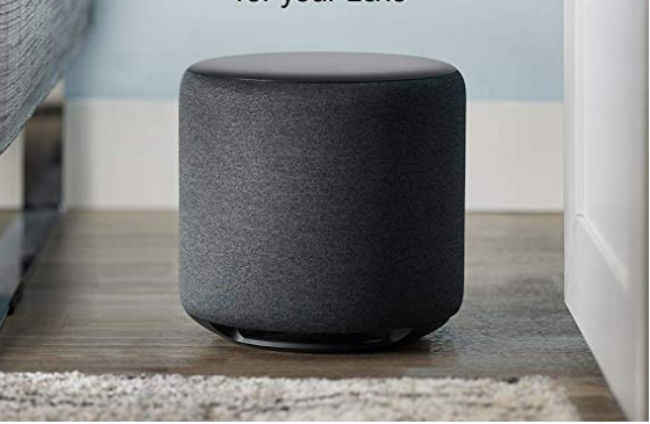 The Echo Sub is a new entry into the Alexa-powered range of devices from Amazon. It is quite literally a wireless subwoofer Alexa integration. The Echo Sub can pair with any Echo speaker to provide a more powerful bass. Users can create a 1.1 or 2.1 stereo sound setup with the new Echo Sub and any existing or new Echo speakers. The sub also gets an equalizer feature to adjust the bass, mid-range, and treble through voice commands. Echo Sub is priced at Rs 12,999 in India and will be available later this year. In the US, the Echo Sub is priced at $129.
Echo Input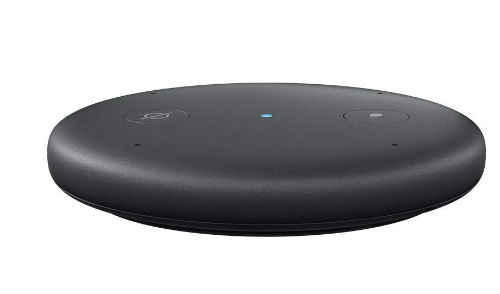 The Echo Input is a Chromecast Audio-like device which attaches to your existing speakers via a 3.5mm audio cable or Bluetooth, and add Alexa smarts to the otherwise dumb speakers. It features a four-microphone array for voice recognition and is priced at $34.99 in the US.
Echo Link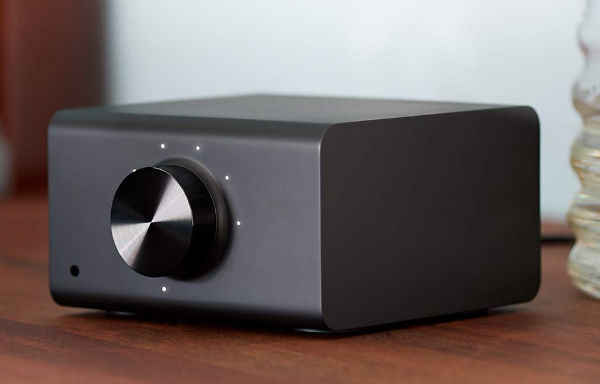 The Echo Link is an audio component that connects to your high-fidelity stereo system to stream music services. Echo Link includes analog, optical, coax, headphone 3.5mm, and subwoofer line-outs; and analog, optical, and coax line-ins. It has a volume knob for granular control, an Ethernet port for reliable connectivity, and support for multi-room music through Alexa. It connects to your home stereo system to stream high-fidelity music for $199.99.
Echo Link Amp
The Echo Link Amp is a 60W, 2-channel built-in amplifier to stream high-fidelity music to active or passive speakers. The device cost $299.99 in the US.
AmazonBasics Microwave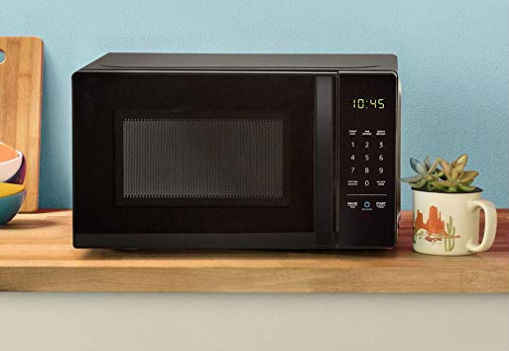 The Amazon Basics Microwave is connects to any Echo device to make cooking easier with voice commands. The Microwave costs $59.99 and comes with Quick-cook voice presets and a simplified keypad with an Alexa button that let users ask the digital assistant to start microwaving.
Amazon Smart Plug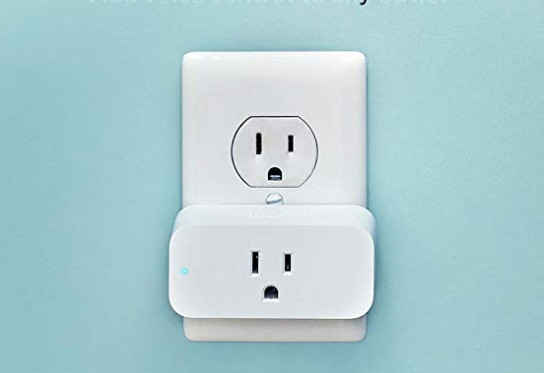 The Amazon Smart Plug also connects to all Echo devices and lets users control compatible lights, fans, coffee makers, and more for $24.99.
Fire TV Recast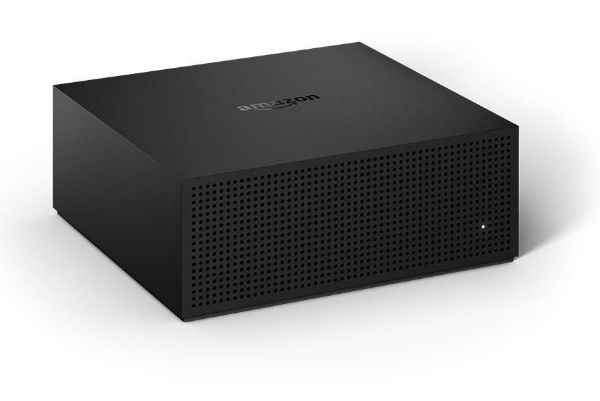 The Fire TV Recast is a DVR that lets users watch and record over-the-air TV at home or on-the-go with a Fire TV, Echo Show, or compatible mobile device—with no monthly fees. Users can record up to 2 shows at once, with enough storage for up to 75 hours of HD programming. Its Voice Search feature is available through connected Echo devices and can be used to look up shows, manage and schedule recordings, and help with other requests. The device is only available in the US and is priced at $229.99.
New Alexa features
Amazon's digital assistant powering all its smart devices, Alexa, all got an upgrade at the event. Amongst the notable additions, Alexa now has enhanced safety features in the form of Alexa Guard which sends users alerts when they are not at home. Alexa can send you Smart Alerts about the sound of glass-breaking, smoke detectors, or carbon monoxide alarms detected in your home. It can also turn lights on and off to help deter intruders using the Away Lighting mode on Echo devices. This feature will be available on select Echo devices later this year. It is also easier to connect smart devices with Wi-Fi and Alexa through the Wi-Fi simple setup feature which automatically detects and connects smart home devices to Wi-Fi and the digital assistant. Local Voice control lets Alexa respond to commands offline, without an active internet connection. It works to control lights, plugs, and switches. You can read more about Alexa's new features here.