With the PS5 being out in the market for a few months now, it looks like Sony is also looking at making VR a priority. The company has just unveiled its new VR controllers that look suspiciously like the Oculus Rift VR controllers. This is a radical departure from the ball on a stick controller that the PS4 used. Sony also went on to state that the controllers will come with adaptive triggers, haptic feedback, finger touch detection and much more. With a more 'orb' like design, these controllers do look rather futuristic. Sony also says that the controllers are well-balanced and comfortable to hold in your hands.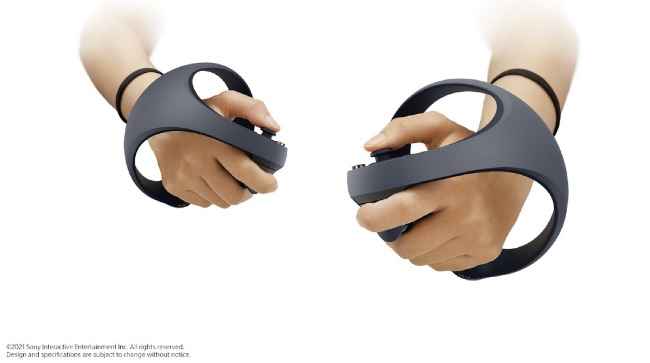 In a blog post, Sony also stated that, "the new VR controller enables players to feel and interact with games in a much more visceral way. There are several features, including key features from the DualSense controller, which match our vision for what next-generation VR games can be.". Now, what remains to be seen is how developers will make use of the controller to deliver unforgettable experiences on PS5 VR. The controllers look to have analog sticks on both left and right units with two of the face buttons on each controller. Judging by the design, we also assume that these controllers will come with wrist straps to hold them in place.
VR has not taken off as the next-gen medium experts thought it was going to be. There have been a few ground-breaking experiences like Half Life: Alyx (review) and even Super Hot, but the barrier of entry remains rather expensive for normal folk. Let's see if VR on the PS5 could be the game-changer the medium desperately needs.