The year is not yet over and Garena Free Fire still has a bunch of stuff in store for users. This includes new game modes, events and more. This also includes the introduction of a brand-new character that is the result of a pretty big partnership. So here's a round up of all that's in store for players in the remainder of December.
Faded Wheel: Cyber Bounty Hunter Bundle + AUG: December 16 to December 22
The Faded Wheel will now give players the chance to win the Cyber Bounty Hunter Bundle that includes a bunch of new clothing options for players. It also includes the Cyber Bounty Hunter AUG, which is the signature weapon for the bundle.
Hailstone Fist + The Weekend Runner Bundle: December 18 to December 25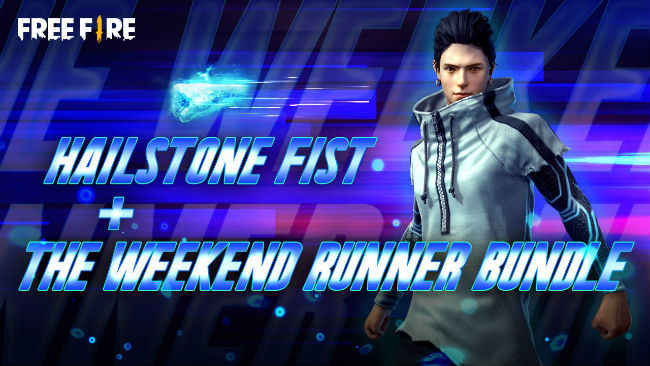 A new Hailstone Fist will be available to players for a week. The new item looks pretty snazzy and should make for a decent addition to any player's arsenal. Besides his, there is also the Weekend Runner Bundle that also contains a bunch of stuff including outfits.
Chosen One Game Mode: December 19 to December 25
Aside from Cosmic Racer, Garena Free Fire will also bring with it another new gameplay mode called the Chosen One. The gameplay and rules of the new mode are pretty similar to traditional team deathmatch. However, everywhere or so, one player from each time will be selected for a 1v1 duel. The winner's team will then enter a few minutes of bonus time, during which each kill that the team makes will net them double the points.
Chrono character launch: December 19
December 19 will finally see the introduction of the highly teased character that is based on Cristiano Ronaldo. Called Chrono, the character will come with an ability called Time Warp that creates a force field around the player. This field absorbs damage, while also giving the player and their teammates a movement boost. You can learn more about the character here.
The next few weeks will also see the addition a few more things including the return of the Mystery Shop and a new Incubator called Time Traveller. You can learn more about everything that is coming here.