AMD has announced a bunch of new products in India, which includes its new Ryzen 3000 series of processors and RX 5700 series of graphics card. The company's Ryzen 3000 series CPU line-up consists of eight new chips. It includes the 16 core Ryzen 9 3950X, the Ryzen 9 3900X with 12 cores, octa-core Ryzen 7 3800X, Ryzen 7 3700X, hexa-core Ryzen 5 3600X and Ryzen 5 3600 chips. There are also the Ryzen 5 3400G and Ryzen 3 3200G APUs. Moreover, the company has also announced two new GPUs, the RX 5700 XT and Radeon RX 5700.
AMD Ryzen 3000 series CPUs
AMD's Ryzen 3000 series of chips are the first to be built upon AMD's Zen 2 architecture that use a 7nm manufacturing process. The top-end chip in the line-up is the Ryzen 9 3950X, which features 16 cores and 32 threads. It has a TDP of 105 Watts and features base frequency of 3.5GHz. On boost, it can clock speeds of up to 4.7GHz. The CPU is slated to hit the shelves in September 2019. Coming to the Ryzen 9 3900X, the CPU features 12 cores with 24 threads and runs at a base speed of 3.8GHz with a 4.6GHz boost speed. With a TDP of 105 Watts, the chip has 6MB of L2 and 64MB of L3 cache. It is priced at Rs 35,990 in India without tax.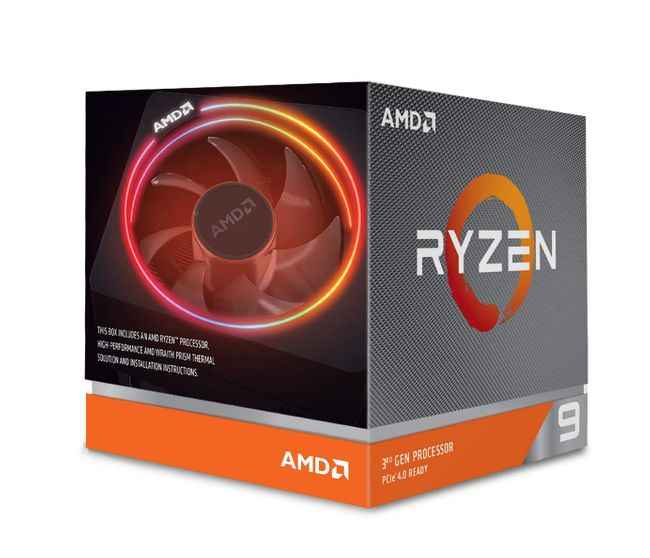 Both Ryzen 7 3800X and Ryzen 7 3700X CPUs feature eight cores and 16 threads. They have a TDP of 105 Watts and 65 Watts respectively. The Ryzen 7 3800X is priced at Rs 28,490, while the Ryzen 7 3700X costs Rs 24,990 in India, without tax. Coming to the six core Ryzen 5 3600X and Ryzen 5 3600 chips, both have 12 cores but a TDP of 95 and 65 Watts respectively. As for the Ryzen 5 3400G and Ryzen 3 3200G APUs, they will be available for Rs 10,990 and Rs 7,190 in India, discounting tax. These two chips are based on the company's previous Zen+ architecture and are equipped with Radeon Vega graphics processors.
AMD Radeon RX 5700 series GPUs
As mentioned earlier, AMD has announced two new GPUs in its Radeon RX 5700 line-up. The new graphics cards are touted to be more powerful and energy efficient than the current Radeon RX Vega series. The AMD Radeon RX 5700 XT is priced at Rs 30,990 and the Radeon RX 5700 will cost you Rs 26,990. There's also a souped up, 50th Anniversary Edition Radeon RX 5700 XT GPU that the company has not launched in India.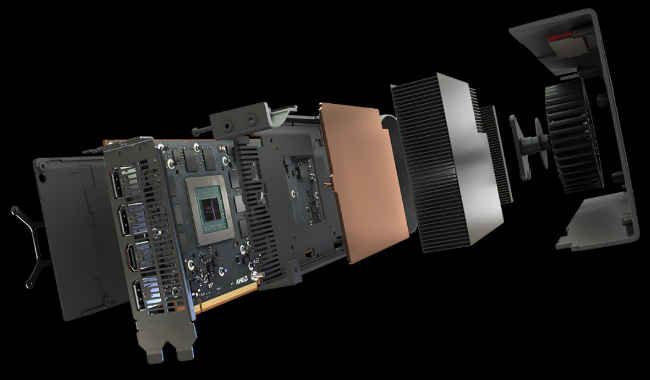 The new AMD Radeon RX 5700 XT and Radeon RX 5700 graphics cards are built upon the company's new RDNA graphics architecture, which is codenamed Navi. They employ a new 7nm manufacturing process, which is touted to improve performance while drawing less power. The two cards support interfacing with X570 chipset-based motherboard, on the PCIe 4.0 interface with compatible Ryzen 3000-series CPUs. The Radeon RX 5700 XT features 40 compute streams and comes with 2,560 stream processors.
As we noted in our review, "The new architecture is not only performing better than competing solutions but is also better priced and thus offering better value for money in the Indian market." You can read our full review of the Radeon RX 5700 XT GPU here. As for the RX 5700, it features 36 compute units with 2,304 stream processors. Both the GPUs feature 8GB GDDR6 memory.