Highlights:
WhatsApp is reportedly testing a new Authentication feature.
The new option is said to be in the early alpha development phase and would be integrated within the app.
A new Audio picker is also under testing that could enable one to send up to 30 audio files at once.
Even though Facebook has been riddled with controversies and has landed in hot water over recurring data leaks, its online chat app WhatsApp is doing somewhat better. The app was updated numerous times over the last year with new features like stickers, support for Picture-in-Picture mode, group calls, and more. However, the company is expected to introduce many new changes to the app this new year and as per WABetaInfo, one of the big ones that it is currently testing in the version 2.19.3 is an Authentication feature, which will reportedly enable an in-app authentication mechanism so that only a valid user can access the app. Additionally, in upcoming updates, the app might introduce a newly revamped section for sending audio files.
Let's find out more about the authentication feature first. As per WABetaInfo, the security feature is "not available yet for development reasons and the feature needs to get many other improvements before to be enabled for everyone." However, it is said to work in a manner that will enable only valid users to access the app, but it won't be implemented system-wide. So if the user has accessed the app once using their fingerprint, they will not need to authenticate again while accessing chats. Additionally, the authentication will be implemented when booting up the app or accessing it from notifications or external pickers. The user is also said to get an option to use device credentials in case their fingerprint isn't recognised. The feature is reportedly in early alpha development stage and should be made available in the future for Android with Marshmallow OS and up.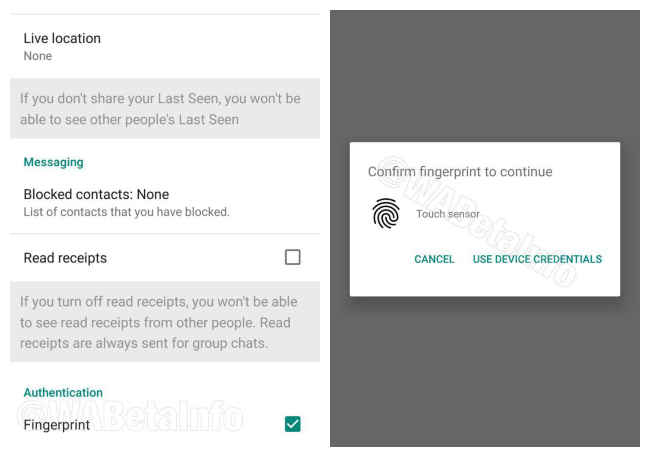 WhatsApp is also said to be working on a new Audio Picker section, which should enable users to easily send audio files. As per the report, the company could implement a new design that will list all the locally stored audio files and could also display audio and image preview of the file, if available. Additionally, one might get to send a maximum of 30 audio files at once.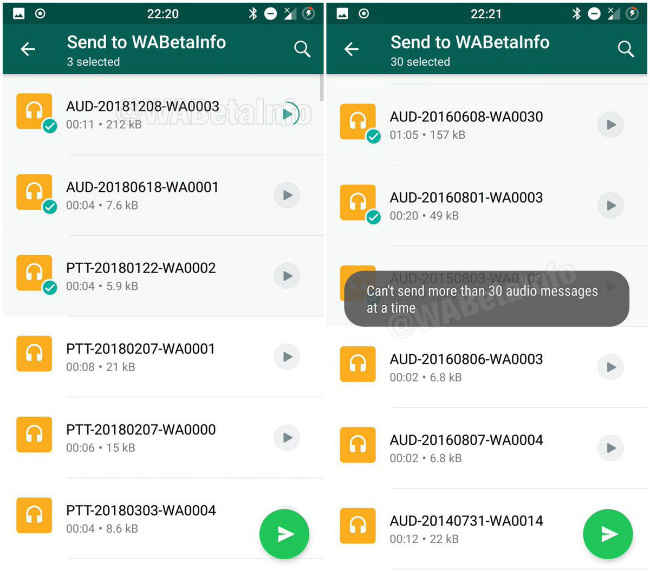 Related Reads:
WhatsApp for iOS may soon rollout updates for stickers, reply privately feature