If you've ever been worried that your Facebook Messenger chats have been screenshotted, worry not as the company has just announced that you will be informed anytime a screenshot of the conversation is taken. In a statement, Meta stated that building secure and fun interactive features takes time and requires engineers to innovate and solve technical challenges. It also announced that it will feature end-to-end encrypted group chats and calls in Messenger. With cybercrime and hacking on the rise, it's more important than ever to find great ways to connect with friends and family through private and secure communications. This seems like a step forward for the company amidst privacy concerns.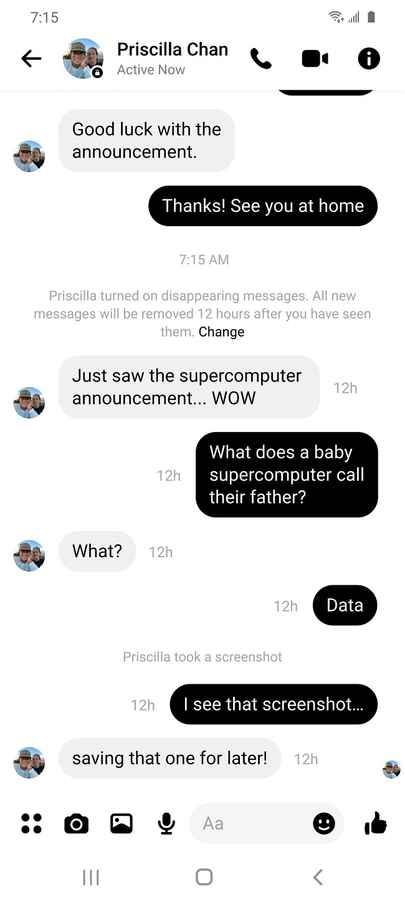 New features available on Facebook Messenger
The feature was first spotted on Vanish mode but will now be rolled out to all messenger conversations. So, if anyone takes a screenshot of your conversation, you will receive a notification. Mark Zuckerberg also showed off what the notification will look like in an image that he shared on the social media platform. Given that privacy is a concerning issue in this day and age, a step like this could help people feel a bit more secure when communicating through Facebook Messenger. In fact, as we earlier reported, Meta even launched a new Women's Safety Hub. The company has made it a priority to make the platform safer for women and give them the ability to freely access information without the threat of harassment. The hub will be available in 12 Indian languages including Hindi and other regional languages.
In fact, the Central Board of Secondary Education has joined hands with Meta (formerly known as Facebook) on an ambitious AR/VR project. The company will train around more than a crore students as well as 10 lakh teachers in new educational methods involving Augmented Reality as well as Virtual Reality. Courses such as Digital Safety and online wellbeing will be offered under the curriculum. This marks a significant step for Meta as this is a rare occasion where the company is able to partner with a government educational institute for a brand-new, tech-focused curriculum.
Also Read: Meta joins forces with the CBSE to offer courses and train students on Augmented and Virtual reality