Delivering on its announcement of making all its products and services look similar, Google has now rolled out its Material Design theme to Google Photos. The version 4.0 of Google Photos brings layout design as well as a notable changes in functionality. Users can just "swipe up" while viewing a photo to see its information. Earlier, users had to go to the overflow menu and tap "info" to know the details of a photo. We have already seen this feature in the gallery app in Samsung's phones.
The Search Bar on top now has rounded corners and icons have changed matching Google's larger Material theme overhaul. The icons now wear a light coloured theme on a white translucent background. Earlier, the icons had solid background colours and a bold theme. The main "Menu" now lists more sub-menus. Google has also added "Photo Books" sub menu in the update. Products and services like Gmail, Chrome, Android Messages, Contacts, Maps and YouTube have already received the Material Design theme. It is not known which app or service is next in the line to get the theme.
At this year's I/O, Google announced a lot of AI-powered features like one-tap actions, photo creations and 'Colour Pop'. The features were subsequently rolled out in the months that followed. The company had also announced a new Google Photos partner program for developers to support Google Photos in their product. Using the APIs, developers will enable options for sharing, uploading and searching images directly from Google Photos.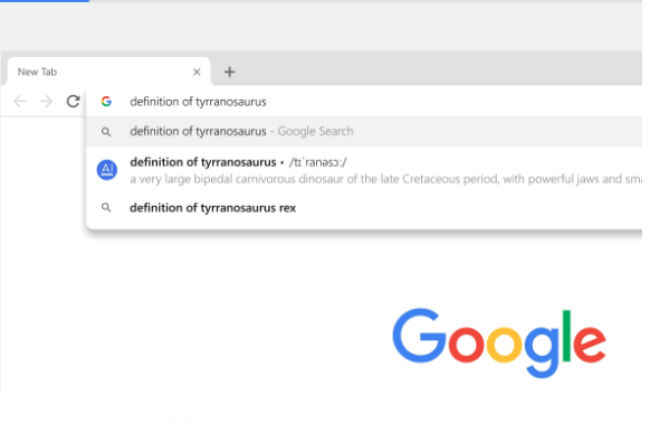 Recently, Google rolled out the Material Design theme to Chrome on all platforms - desktop, Android and iOS. The new Chrome with Material Design has brought new icons and a new color palette. The edges of the address bar and tabs are rounded giving a clutterless overall look and clean user interface. Google says it changed the shape of the tabs so that the website icons are easier to see. The new Chrome can more accurately fill in passwords and addresses.
The Omnibox, the box at the top of Chrome that works as a search bar as well as an address bar, will now show the answers of the query in the directly in the address bar. If open several tabs at the same time across three browser windows: Search for a website in the Omnibox and Chrome will tell the user if it's already open. Users can also personalise the new Chrome by creating and managing shortcuts to favourite websites directly from the new tab page. Users can can now customise the background of a newly-opened tabs with a photo of their choice.