Fans of Dark Mode can now enable the feature on Google's Search page on Desktops. The feature has been available on most other platforms. Google's search results page is still appearing white without Dark Mode enabled.
If you're a fan of Dark Mode (and really, who isn't), then there's a bit of good news for you guys. Google has confirmed that it is testing out the feature on the Search page for Desktop. According to Google, search pages' backgrounds will also appear in Dark Mode. We have noticed that the Search page on Desktop has been turned to Dark Mode. But, the search pages are still appearing as they did, without Dark Mode enabled. We are currently on a Windows 10 OS. We assume that the rollout is still taking place, so we should be seeing the changes in a few days.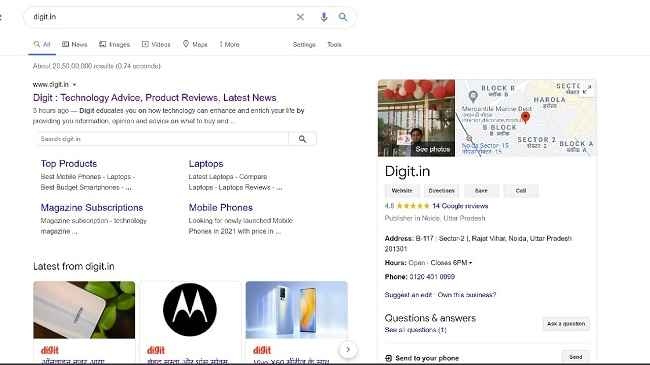 In a statement to The Verge, Google stated, "We're always testing new ways to improve our experience for our users, but don't have anything specific to announce right now.". It has taken a bit of time for the feature to arrive on desktops. Dark Mode was available on Android as far back as early 2019. And, although the feature on Google Chrome isn't as straightforward as on many other apps either. While Android mobile devices offer an easy way to activate it, Windows and Macs have their own settings.
How to enable Dark Mode on Google's Search Page
If you are having trouble enabling the feature on Chrome, head on over to Google's official support page for a detailed guide. Dark Mode has become a new 'must-have' feature on your mobile phones, PCs, laptops and basically all the other devices that come with a display. The feature integrated into apps, browsers, UI's and wherever it fits into the digital ecosystem. It took sometime to hit desktops, but it looks like it is finally here.