A week after rolling back the Material Theme for Android Messages, Google has again started to roll out the update (version 3.5) that brings with it the new Dark Mode, a revamped UI and a Smart Reply feature. When we checked it on our Pixel 2 XL smartphone, we found that the update has not been rolled out in India and we are still running the version 3.4. This could be a phased roll-out and we are hoping to get the update soon here.
According to 9to5google, the new theme is switched to a stark white background and the app bar is no longer Blue. There is a new "Start chat" floating action button (FAB), while "Messages" is centered in the app bar that merges with the white status bar. Also, the version 3.5 also brings the dark mode to Android Messages. Users can enable the Dark Mode from the main overflow menu. If you have updated it and unable to see the new theme, you can "Force Stop" the app and then relaunch it to get the theme.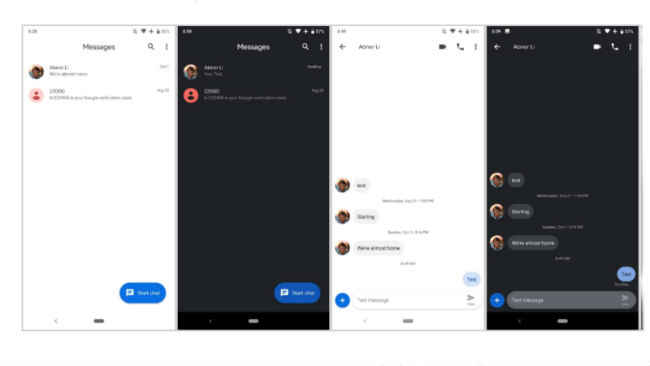 Last week, Google took a bizarre step by suddenly rolling back an update that brought the new UI, Dark Mode and other features to Android Messages, even before it could reach every user who is using a compatible Android phone. The tech giant did not release an update on the Play Store to bring the old app UI back but apparently chose a server-side update to discard the changes.
Intext image courtesy: 9to5google