WhatsApp has introduced a couple of new features in the past month or so including the much-awaited WhatsApp Pay and disappearing messages, to name a few. The Facebook-owned instant messaging platform has been on a roll lately as it has added some new features and revamped existing ones. WhatsApp considers India as one of its largest markets with over 400 million users (as of July 2019) and that number has only grown this year.
Here we take a look at everything new that has been added to WhatsApp including features like the much-awaited WhatsApp Pay in India and more.
WhatsApp now supports UPI Payments in India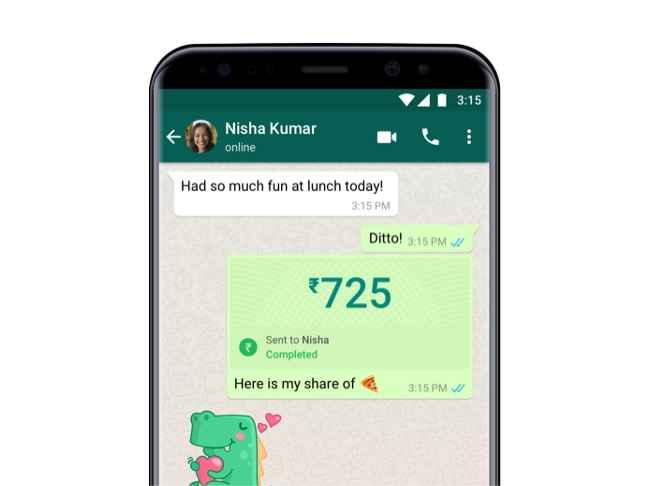 WhatsApp rolled-out support for UPI Payments in India, two years after the service officially debuted but was faced with several regulatory issues that prevented its wider-rollout. Late last week on November 6, WhatsApp finally managed to make its Payments service live in India after getting the necessary approvals from the National Payments Corporation of India (NPCI).
With WhatsApp Pay, users can transfer money using the Unified Payments Interface (UPI) system just like Google Pay or PhonePe. What's different with WhatsApp is that there is no need to download a separate app as the feature is being added system-wide for all users across India.
Being one of the most popular messaging platforms, chances are that you already use WhatsApp to reach out to your friends and family. The WhatsApp Payments support adds the ability of easily sending money that is as simple as sending a message. There's no transactional fee for using WhatsApp Payments service and it is supported by over 140 banks for now.
For setting up WhatsApp Pay on your account, users need to update the app to the latest version and go to Settings. Here, tap on Payments and follow the instructions to add your bank account to WhatsApp. Once activated, users can transfer money by selecting a chat from the main screen and tapping the attachment button. Do note, however, that the receiver must enable WhatsApp Payments service on their app as well to receive money.
WhatsApp shopping button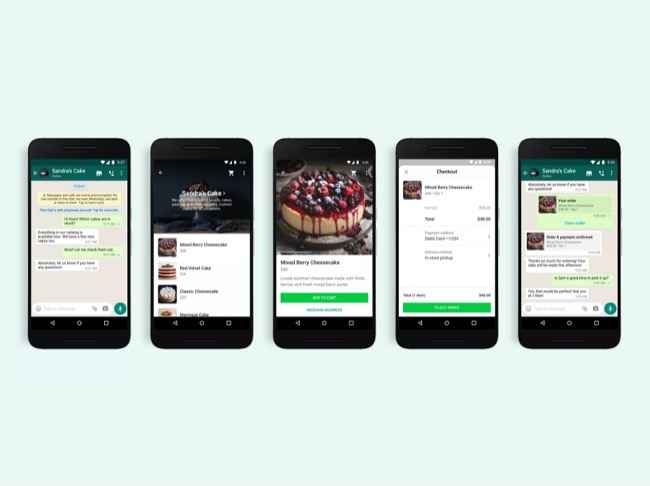 WhatsApp has added a shopping button for users globally. With a dedicated shopping button, WhatsApp has added the ability for businesses to share catalogue, add products to cart and even a checkout system so that users can shop on WhatsApp directly without leaving the app. WhatsApp uses Facebook Shop platform that enables seamless shopping directly from WhatsApp Business accounts. Users can just start a simple conversation with a business account and browse the catalogue, choose products and place the order instantly.
WhatsApp Add to Cart option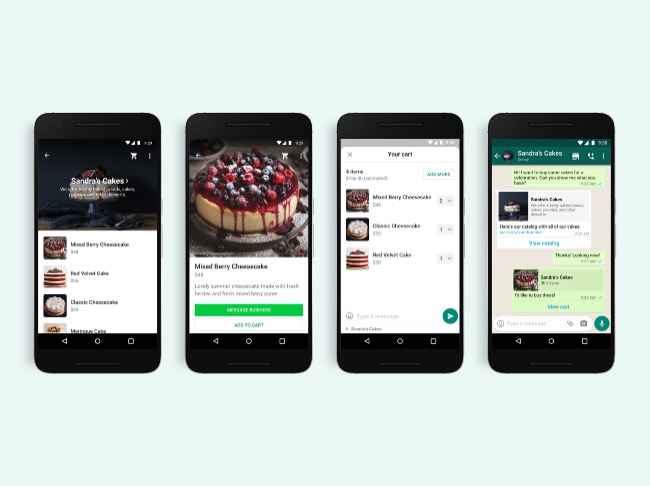 WhatsApp has introduced a new Add to Cart feature that lets users shop for multiple products from a business and place it as a single order. The new feature is an extension of the Shopping button and aims to ease the shopping experience offered by the messaging platform. Until now, users could only select a single product from a business's catalogue but the new option allows selection of multiple products and lists them under a single order. The new Add to Cart option comes in handy when ordering from a restaurant or a retail store and it becomes easier for businesses to keep a track of orders and payments as orders.
Disappearing messages on WhatsApp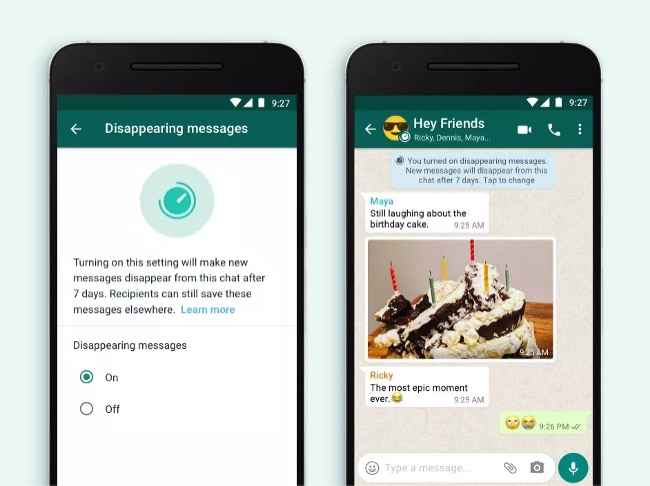 WhatsApp recently received an update that added disappearing messages to the app. With this new feature, WhatsApp users can choose to erase all messages exchanged in a chat. Once enabled for a chat, all messages exchanged between two users will disappear after seven days. All messages sent before the feature update will be saved though so users don't need to worry about losing past conversations.
WhatsApp has released the disappearing messages feature to users globally and all WhatsApp users are set to receive it by the end of November. To enable the feature, users will have to manually enable it for individual chats, while group admins will be able to enable it for everyone in the group.
WhatsApp storage management tool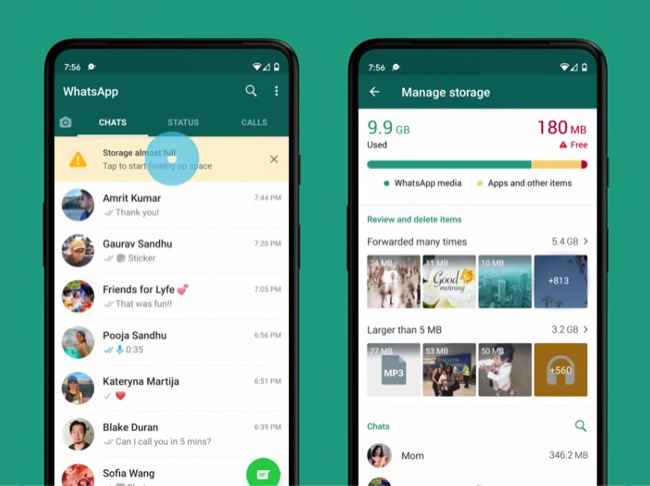 WhatsApp has also released a revamped storage management tool for users to easily clean up their storage of duplicate and large files, images and videos. The new option in the settings menu can identify images and videos that have been shared multiple times or have been saved over the years.
The utility automatically categorizes files, pictures and videos under two options, forwarded many times and by file size. Users can then preview the files and choose to free up their phone's storage by deleting them. This comes in handy, especially for users who have phones with limited storage capacity. The new feature will also display an alert when the phone is running out of storage space and users can choose to delete some existing files suggested by the storage management tool.
WhatsApp to add Mute Video feature
WhatsApp is reportedly developing a feature that will allow users to mute a video before sharing it with others or when putting it up as a status update. The Mute Video feature is in development and could be released sometime soon. Until now, WhatsApp users were not able to mute the audio of a video when sharing with chats but with this development, it seems like WhatsApp is working on bringing that functionality soon.