WhatsApp is adding a new Add to Cart option that will help facilitate the shopping process on the messaging service
WhatsApp is adding a new Add to Cart option that will help facilitate the shopping process on the messaging service. The new feature is an extension of the shopping tools that the Facebook-owned company released in October. With this, users can now add items they want to shop directly to a cart and inquire about them with the business account in a single order.
Previously, users could only select a single product from a business's catalogue but the new option allows selection of multiple products and lists them under a single order. After selecting the products, the buyer just needs to message the business to get more details about the items or to simply place the order.
WhatsApp has announced that it is integrating a new shopping feature to the app as it looks to add more merchants to build its online shopping experience. The Facebook-owned platform had introduced business accounts with more than 175 million on board, which will be further aided by shopping carts feature right before the festive season.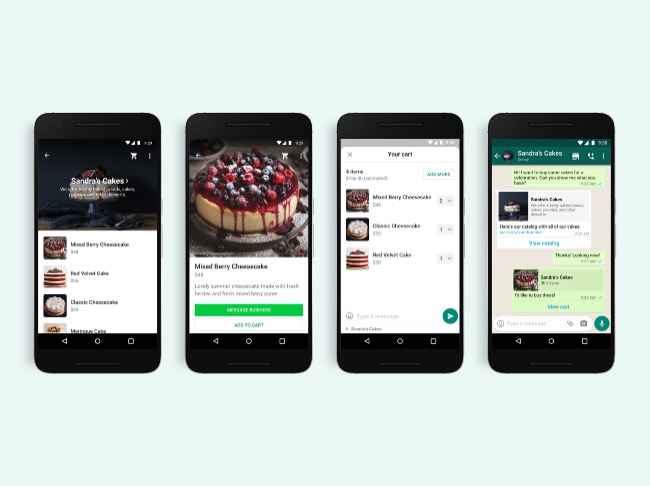 The new Add to Cart option comes in handy when ordering from a restaurant or a retail store as users will now be able to select multiple products in a single order. It also becomes easier for businesses to keep a track of orders and payments as orders for multiple products will now be listed in a single message.
WhatsApp has started the global rollout of Carts and all WhatsApp users will receive it in the coming days. Here is how you can use the Add to Cart option to place an order for multiple products.
WhatsApp Add to Cart: How to use?
With the new feature, users can message a business about multiple products they want to purchase. To use the Add to Cart feature, here are the steps to follow.
Select a business on WhatsApp you want to shop from

Tap on the Shopping Button to view the catalogue

Select a product from the catalogue and tap on the Add to Cart button at the bottom of the listing

Go back to the catalogue and select other products that you want to buy

After adding products, add a text and sent the message to the business.
WhatsApp has introduced a host of new features in the last few months such as disappearing messages and WhatsApp Pay. You can read more about those features here. Did you know you could view a WhatsApp user's status without them finding out? Here's how.