OnePlus TV 32Y1 - Smarter TV
Android TV with superior craftsmanship and elegant design.
Click here to know more
Advertisements
LG's PuriCare lineup of air purifiers consists of four devices in India and the company will soon add one more to the lineup. The LG PuriCare Mini air purifier will be one of the company's more affordable air purifiers, which is meant to be used on the go and as a portable air purifier. It will be priced at Rs 15,990 in India and launched in August 2019. The new air purifier features a compact design in comparison to standard air purifiers as it measures 69 x 64 x 200 mm and weighs 530 grams. The device will be launched in white and black colour models.
The LG PuriCare Mini air purifier comes equipped with dual inverter motors, and in terms of design, looks more like a portable Bluetooth speaker rather than an air purifier. It is said to work well in a 1.67 sq meter area and spew out 13 cubic meter of purified air (CADR). However, seeing how it is meant to be used as a personal air purifier, it would be better to use it in a manner that you directly breathe in the purified air expelled by it. It comes equipped with a pre-filter and a 'Total Allergen Removal Filter' that is said to remove 99 percent of all particulate matter, like PM10 and PM2.5.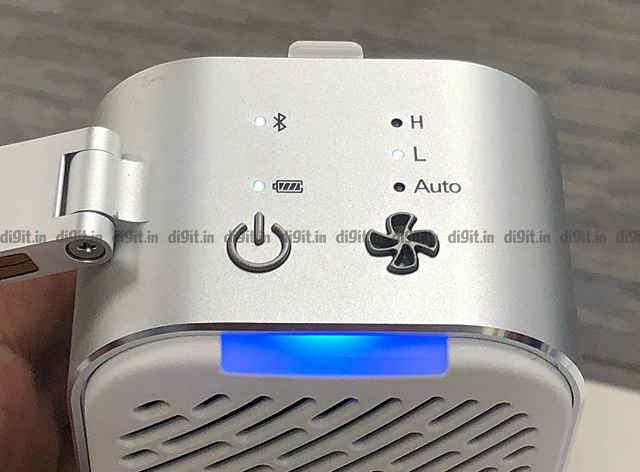 The air purifier also comes equipped with a PM1.0 sensor and it uses the readings to display the current air condition using four colours. The LG PuriCare Mini air purifier comes equipped with a 3600mAh battery that is said to deliver up to eight hours of run time and two hours at full speed. The air purifier also supports pairing with a Bluetooth app that helps a user get more information. In addition, the LG PuriCare Mini air purifier is touted to produce about 48 decibels of sound at top speed.