Digit Zero1 Awards 2018: Nominations for Best Fitness Tracker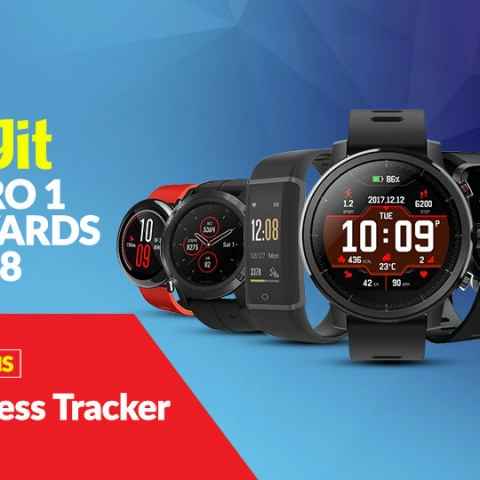 HIGHLIGHTS

The year is coming to a close and after separating the wheat from the chaff, here's a look at some of the best fitness trackers that launched in India this year. However, only one shall emerge victorious. Which one will it be?
As 2018 comes to a close, it's time we look back at some of the best devices that have graced our test labs this year. This year, we were inundated with fitness trackers ranging from the budget, to the more expensive categories. Optical heart rate trackers finally became more mainstream among budget devices, while new companies entered the market to liven up competition.
Here's a look at some of the best fitness trackers we reviewed this year. Keep in mind that these nominations are based on performance, price no bar. Also, the list is restricted to devices that we reviewed. So without further ado, let's begin.
Xiaomi Mi Band 3
Xiaomi's Mi Band series of fitness wearables offer very good value for money and their newest device is no exception. The device retains the looks and design language of its predecessor, but adds a touchscreen display. It also packs a bunch of new features. To top it off, the device offers impressive battery life too. Click here to buy.
Lenovo HX03F Spectra
When it came to budget devices, the Mi Band series usually ruled the roost. However, Lenovo managed to ruffle some feathers with the HX03F Spectra. While its name might be a bit of a mouthful, it does offer a very impressive set of specifications. This includes a large colour display, as well IP68 protection. Click here to buy.
Amazfit Pace
Xiaomi-backed Huami entered the Indian market this year with a bunch of new devices. The Amazfit Pace offers a packed feature set with an in-built GPS. The device also looked more like a watch, which is unlike most other bracelet-like trackers in its price range. You also get an always-on display, which means you don't have to wake up the wearable just to tell the time. Click here to buy.
Amazfit Stratos
The Amazfit Stratos offers almost the same set of features as the Pace, but in a more rugged looking body. This means you get the a lot of activities to track as well as extremely accurate tracking thanks to the built-in GPS. As with the Pace, you also get an always on display, which is a good thing. Click here to buy.
Fitbit Versa
The Fitbit Versa is a pretty good looking device thanks to its sleek metallic body. But it isn't just a pretty face. It comes with a whole bunch of features and can track everything from workouts to swimming. On top of this, it also comes with a built-in 'coach' to guide you through workouts. Even the app and the UI of the Versa are well optimised to boot. Click here to buy.
Fitbit Ionic
The Fitbit Ionic offers all of the features that the Versa has to offer, but sports a different design and packs a built-in GPS, which improves accuracy of runs and jogs. Besides that, it offers more or less the same set of features. These include the Fitbit Coach, a functional UI and a good app. Click here to buy.
Garmin Fenix 5X Plus
The Garmin Fenix 5X Plus is possibly one of the most expensive wearables you can by in India right now, but it does offer quite a bit. You get accurate tracking, impressive battery life and is pretty comfortable to wear as well. Click here to buy.