Iot in healthcare and education
Given the potential of technology in building a better nation, the solutions it can offer are limitless. I have always been amazed by the role technology can play in bringing about change. However, I view technology as more of an enabler as opposed to supplanting governance. With the advent of a digital era, India is keen on seeking solutions to real-world problems that require less political wrangling. A digital transformation is already underway – Cloud and IoT solutions have already been adopted by various organisations. Since technology plays a pivotal role in facilitating change, it must be used to channelise the Government's efforts in the right direction.
The two major sectors where technology will certainly make headway are healthcare and education. IoT-enabled tools and devices make for easy remote access to both the patient as well as the healthcare provider. This is of key importance to critical health conditions such as cardiac care, diabetes, or cancer, to name a few. Solutions that track and report the outbreak of diseases can reduce the response time from weeks to just a few minutes.
In terms of education, we need to be able to provide education to all irrespective of one's social standing. This can only be achieved by adopting the welfare model in education, which is possible by scaling up technology to meet that end.
Technology can break barriers, provide key skills and training, and make people feel empowered."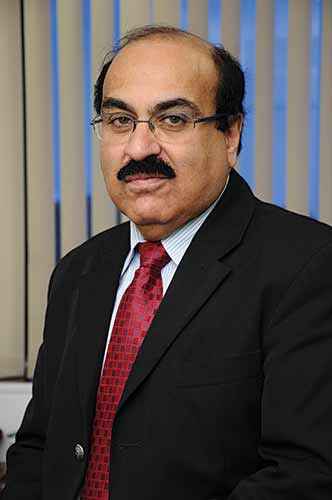 Harish Kohli
MD, Acer India
Developing new skillsets
Banking will continue to drive mobility and digitisation, whilst combining with an ecosystem of e-commerce companies. But are these technology advancements that India "needs"? A key problem we need to solve for is education. A significant reason for the growth that India saw from 1991 onwards is because of the growth in professional services, especially in IT/ ITeS. It is ironic how this sector is now challenged in keeping pace with fast emerging digital innovations. New skillsets need to be taught at grassroot levels and curriculums need to be adapted for India to continue to retain its numero uno position in this sector. One cannot dismiss the concerns of privacy, security and cybercrime either. In a BCG survey across 13,570 consumers across 21 countries, Indians ranked as the most concerned, with 44% fearing their private data would be made public and 40% fearing it would be stolen. We need a more modernised legal framework to stay in step with rapidly emerging technological standards."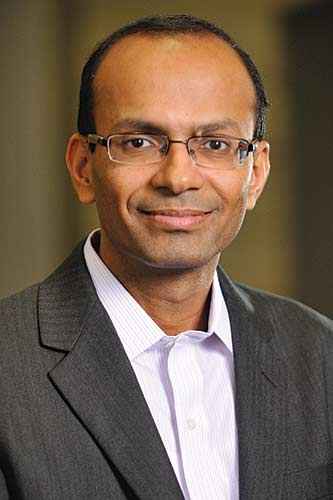 Rajiv Gupta
Head, Technology Advantage Practice, BCG India
Financial inclusion
The country has huge challenges, but within these challenges lie huge opportunities. Use of technology is the only way to address challenges such as eradication of poverty, improving literacy, improving agricultural yield, reducing traffic congestion, providing healthcare to all, etc. As per the Global Findex 2014 report, India has 21% of the world's unbanked adults. The high penetration and adoption of telecom services provides a practical solution for financial inclusion. Services like M-Pesa and Airtel Money are popular in developing countries like Kenya and expected to be successful in India. Smartphones provide new opportunities for mobile-wallet players UID project and smartcards will boost the efficiency of payment for pensions, subsidies, NREGApayments and KYC based authentications."

Hemant Joshi
Partner, Deloitte Haskins & Sells LLP
Sanitation and high speed internet
In India, sanitation and safe drinking water in urban and rural areas are two big concerns for the government. The current use of technologies to purify water is restricted to chemical treatments and water purifiers, but with the use of nanotechnology solutions, we can make it cheaper and provide improved water filters to all. Nanotechnology-based filters use non-scaled membranes which are made of graphite materials used in pencils; and are way cheaper than conventional methods. Sanitation is one of the most prominent issues in India. Nanotechnology makes it possible to create waterless toilets to treat waste and banish smell. These are based on innovative technology in which toilets use the rotating mechanism to move waste into holding chambers containing nano-elements and water can be eliminated as vapour. Also for successful implementation of digital projects initiated in the country, it is imperative to find a quick fix solution to improve the coverage of internet. India can't be truly digital till we have ubiquitous connectivity. Li-Fi (Light Fidelity) is a technology that can become mainstream, to improve internet speed, as it provides a basic medium i.e. LED bulb acting as routers and ordinary light being used as a medium instead of radio waves enabling high speed data usage."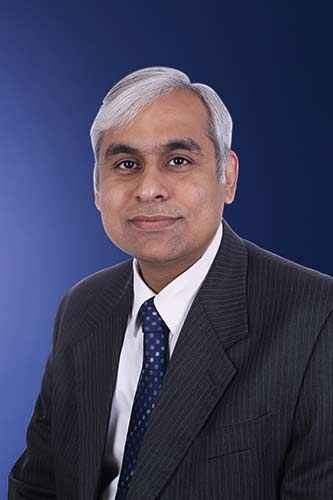 Akhilesh Tuteja
Partner and Head - IT Advisory Services, KPMG in India
Accessible technology
At Intel India, we believe that creating technology relevance is the biggest challenge in a vast country like India. The government's vision of Digital India also relies heavily on the premise of bridging the digital divide, wherein every citizen is digitally connected and understands how technology can positively impact their lives. To make this possible, we need to build platforms and solutions that bring relevant content, ease of access, and connectivity, especially to non-urban citizens in the country. Taking technology to the grassroots and empowering every citizen to educate, innovate, and express themselves, will be fundamental in achieving inclusive and sustainable growth for India. We believe that public private collaboration will make this empowerment possible, which is why Intel India's endeavour is to build an ecosystem that makes technology accessible and affordable for citizens."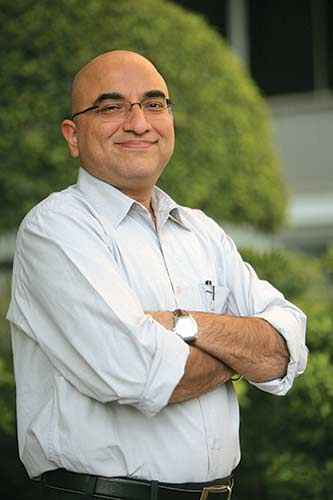 Sandeep Aurora
Director, Marketing & Market Development - Intel South Asia
Consistent power supply
With technology taking centre stage in our lives, the world is moving towards internet of things and machine to machine interaction. India still dons the hat of having the slowest internet connectivity in Asia-Pacific as per the latest report by Akamai. This is indeed the biggest impediment not only to us as manufacturers but to the consumer as well. One is unable to fully utilize innovative technologies in any product due to weak/no internet availability. So there is an urgent need to boost the internet connectivity and to ensure a fair distribution of internet across country. This will also help the brands to enhance their after sales services as well.
Another area that needs immediate attention is inconsistent power supply, especially in rural India. The consumers find it very difficult to opt for products that are heavily dependent on steady power supply. To overcome this, it is important that companies go that extra mile to install components that can endure such conditions and withstand power issues. Government too should invest in alternate technologies for power generation like Solar and Wind which will help meet the excess demand for electricity and ensure continuous power supply. Further the government should also invest in building the infrastructure so that the industry flourishes."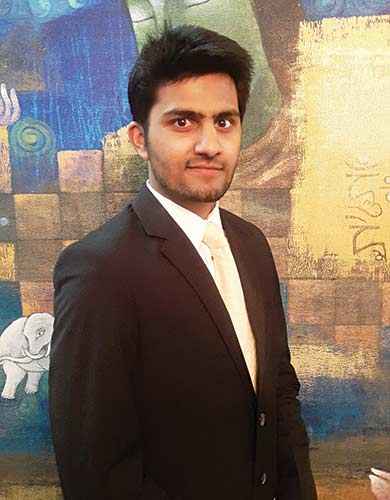 Akshay Dhoot
Head of Technology & Innovations, Videocon
Harnessing the content explosion
We are consuming hundreds of petabytes of data every month on our telecom networks for watching videos (and yes we all still face problems completing a phone call without a drop). Now imagine, what life will be when there is truly world-class 4G network (and we know that is really round the corner). And then we talk 100 Mbps+ Fiber-to- the-home networks (given that most of us struggle with between 2-5 Mbps lines currently, we cannot really think of that world yet – but that too is near).
Technology doesn't only allow users to access Audio or Video Streaming platforms (like Netflix, Youtube, Pandora or VOOT), it also helps create a whole new media consumption ecosystem and build reach globally at lightening speed. We share content trailers, we play Shazam songs and we stream when we want, where we want.
Backed by easy access to broadband and smartphones, digital media is heralding in a content explosion. Content creation is now democratised – we are all creators, distributors and consumers at the same time. Now, let's not mistake that to mean that anyone with a smartphone can replace the experienced content creators in traditional media. Not at all!
However, it does mean that the barriers to distribute content have been taken away by the internet and cheaper tools are available to create – hence there are more creators who need not be always backed by big studios, TV stations or music companies. That keeps everyone on their toes and trying to innovate at all times. There has been no better time as a user to get this quality and variety of content and no better time to be a creator – all backed by technology."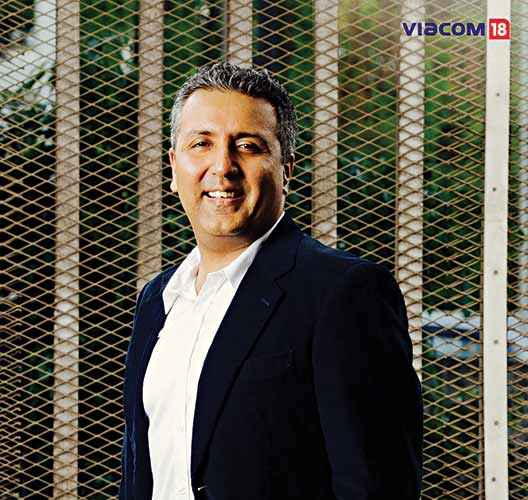 Gaurav Gandhi
COO, Viacom18 Digital Ventures
Privacy and security
The minute any individual or organisation (be it private or public) gets on the internet, we no longer are part of any geographical jurisdiction. We all become "Internet Citizens". So, wherever in the world you are operating your device from, you are susceptible to cyberattack or cybercrime. We at Kaspersky, believe that the "Public-Private Partnership" is very important to tackle this menace. Government bodies should use technology and threat intelligence from leading IT Security organisations, who have a global perspective to tackle the ever increasing threats.
In India, the adoption of devices under the Internet of Things (IoT), or as we call them "Connected Devices" is increasing rapidly. At this stage it has become very important for users to be aware that the chance of them being attacked or compromised is higher. Going forward, we at Kaspersky believe that this is going to be a bigger problem if we do not use security technology to address it at the planning stage itself. This is why we urge manufacturing companies to consider security at the planning stage when they develop any smart technology. This will help protect all of us users, and make us more prepared for such eventualities as our smart devices being controlled by cybercriminals."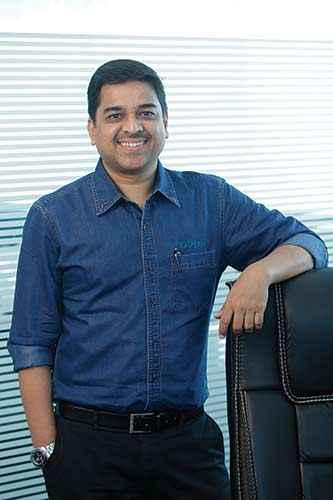 Altaf Halde
Managing Director - South Asia, Kaspersky Lab
Avoid information clutter
While the industry has made significant & consistent efforts to optimise communication channels across India, there is still a need, as well as scope for increasing awareness around the clutter of 'everyone trying to reach everyone'. As we evolve to a more connected society, one can easily compare the similarities in the nature of ever-increasing traffic on roads and highways to that of the traffic on our growing telecom and data networks. It is now more important than ever for people to find ways to optimise their time by avoiding unwanted communication wherever possible by using readily available technology. India is using smartphones to reshape the way we communicate and engage with various communities."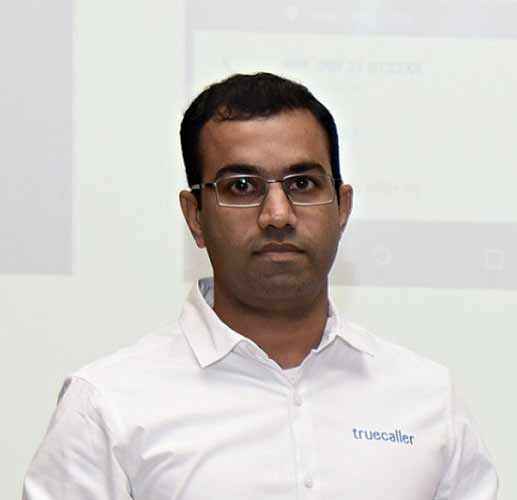 Kari Krishnamurthy
Vice President, Growth and Partnerships, Asia & Country Manager, India at Truecaller
Enabling people with special needs
People with special needs are often the ones who need our love and attention the most. As the use of mobile devices such as smartphones and tablets grow, the number and complexity of mobile websites and apps has increased. Mobile devices have also become more accessible to many users with disabilities. While all mobile content should be accessible to the widest possible audience, including people with disabilities, to date, accessibility standards have focused on particular areas of mobile phone use only.
There are studies which suggest that digital devices such as smartphones and tablets can go a long way in helping people with intellectual disabilities face up to the stigma of their condition. By using apps to create videos that explain their life experiences, they can become more self-empowered while demonstrating and teaching their skills to peers. There are innumerable ways in which people with disabilities can be helped to lead just as much a normal and fulfilling life as a fully-abled person. Technology has progressed to an extent wherein now smartphones have specially been developed for people with complex medical conditions including spinal cord injuries, amyotrophic lateral sclerosis (ALS), cerebral palsy or other disabilities that affects the use of hands and arms."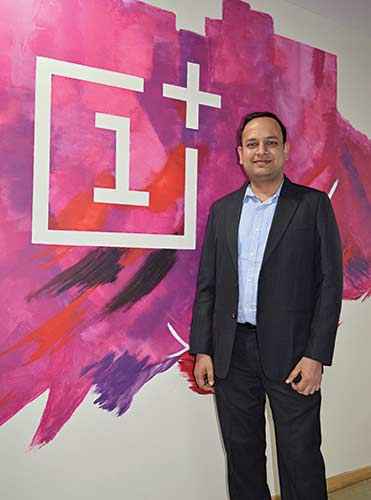 Vikas Agarwal
General Manager, India, OnePlus
Innovate agriculture
Given the importance of the agriculture sector, a key technology, which could revolutionise yield of even farmers with small land holdings, is the Israeli Technology of farming. Only 20% of the land area in Israel is naturally arable, but the country yet manages to meet 95% of its own food requirements. Another report suggested that agricultural production in Israel rose 26% between 1999 and 2009, while the number of farmers dropped from 23,500 to 17,000. Farmers have also grown more with less water, using 12% less water to grow 26% more produce. This is quite significant and if assimilated well, would be a game changer for a country like India. Diverse technologies like vertical farming, drip irrigation and soil solarisation need to be brought into the country so farmers can produce better yield while maximising profits.
Technology has a significant role to play in the future of prevention, diagnosis and treatment of ailments in a country like India. Usage of nanotechnology in cancer treatment has the potential to do better drug targeting leading to maximum impact. As per a report by Goldman Sachs, deployment of IoT in the healthcare industry could result in nearly $305 billion in savings for the industry in the near future. The most interesting outlook, which has been foreseen, is a connected bathroom. With the power of the Internet, the consumer could be more empowered to gain access to greater knowledge as to their current state of health leading to advance diagnosis and improved prevention. The technology and the Bill of Materials for such a deployment may not be prohibitive, but will have a key impact on early diagnosis of household occupants as a whole."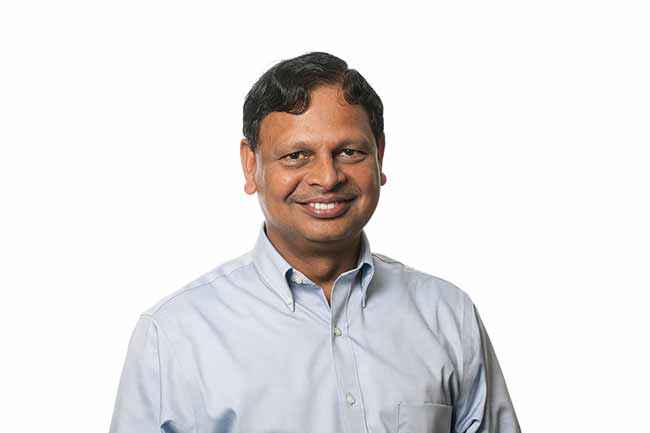 Guru Ganesan
President & MD, ARM India
Increasing accountability
In the education space, there are ongoing efforts to digitise the education system by conducting exams, announcing results, allocating seats, etc online. However, the method of teaching and learning needs a radical change at primary and middle schools to enable the future generation to thrive in the digital world. A method has to evolve to make the best use of the digital content on the internet by changing the thought process of teachers. The problem can't be solved by installing electronic boards and projectors inside the classroom; it can't be solved by teaching Word and Excel to teachers. There is a need to create the capability of teaching by consuming online resources, adapt digital collaboration for learning purposes, motivate students' thoughts to go beyond physical boundaries of school/campus etc.
While it is great to rollout wonderful projects of Central and State governments for rural sectors, putting them into practice has been a challenge because accountability is not driven at the level of elected members and government servants at village panchayats. The Panchayat Raj bill has made way for empowerment but implementation has failed to hold people responsible. Technology can come to the rescue in driving the accountability at the last mile. A simple dashboard of all projects in every panchayat should be broadcast regularly to citizens via local TV channels without any manual intervention. These status dashboards can be created by collating the data from variety of departments, applying digital analytics techniques and then utilising broadband to broadcast.
Rural healthcare is completely broken, not only from the point of view of care as a service but also from tracking health statistics. Technology intervention can happen on both fronts. In my opinion, the problem can't be solved by Telemedicine. The method to remotely access the regular physician/health practitioner/nurse is the need for day-to-day health issues versus the access to specialists/surgeons. The method can utilise multimedia, mobile and broadband as underlying technologies along with simple but innovative access controls in the hands of the rural citizen. Tracking of health statistics can be solved by tapping established cloud technologies."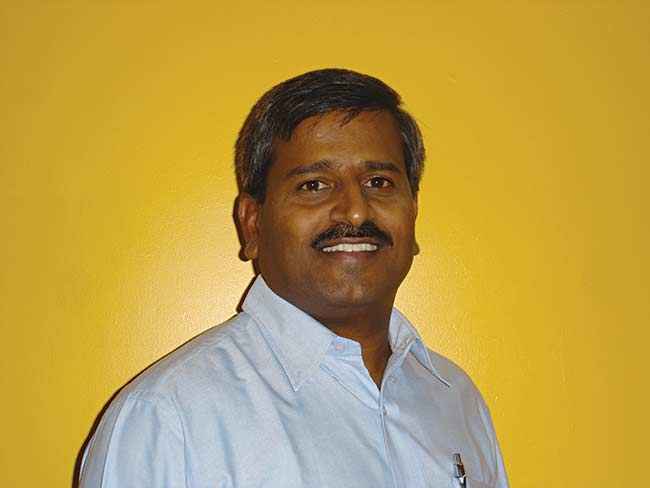 Rudramuni B
Executive Director and Head of Dell India R&D
Solving unemployment by empowering the youth
Unemployment, inadequate Education and Healthcare facilities are three core problems that challenge India. Today we have millions who don't have access to basic education and healthcare facilities. No amount of brick and mortar work can solve these problems and India does not have time to wait for years. We need technological intervention such as Digital Transformation where cloud based e-classrooms can provide quality education to thousands of students in the most remot areas of India. Similar attempts can be launched in Healthcare sector where E-health centres can provide medical assistance to people living in far flung areas. HP has been running virtual classrooms and E-Healthcare centres across India and we are proud to say that it has delivered very good results and we have been able to solve real life problems of thousands. To solve the problem of unemployment, vocational training through future classrooms can be a game changer. Today 800 million youth are looking for opportunities to unleash their energy and creativity for the growth of the country and it is high time we adopt technological solutions that can take vocational training to masses in no time and create a strong skilled workforce to drive India's GDP growth in double digits."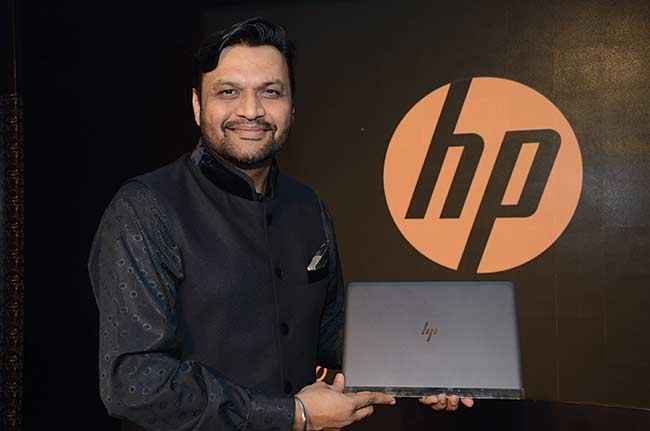 Ketan Patel
Director, Personal Systems Business, HP Inc
Bridging the rural-urban divide by boosting connectivity across hinterlands
There are very few problems that technology cannot address. From harnessing solar energy to resource utilisation to tackling ground-level challenges like clean water, patient monitoring, quality education for all and battling everyday city problems – technology as an enabler and a tool is ushering a big change. However, one needs to carefully weigh how accessible this tool is and how it can equip us better in India. Is the technology infrastructure adequate to address the challenges?
Ambitious strides under the umbrella of 'Digital India' bear fruition only when the core of India – the villages receive a technology overhaul. Parts of India still remain under the shadow of disconnectivity. Though India is the second largest and fastest growing mobile market, internet connectivity is minimal. Because of low internet penetration in the rural areas, a large portion of India's society fails to reap benefits of the opportunities available online. Having said that, a number of recent initiatives have ushered in a paradigm shift.
Rural mobile Internet users grew by a staggering 93% in the last calendar year, yet only 9% of the hinterland has access to technology, as per a nationwide survey done by Internet and Mobile Association of India (IAMAI) and IMRB International. In comparison to this, 53% of urban areas had mobile Internet connectivity and grew at 71% during the same period, thereby highlighting the urban-rural divide in the country. There has been a significant difference in mobile Internet usage behaviour as well. While urban India utilises technology for multifarious reasons, fully understanding its benefits, the rural population is yet to explore its full potential. For instance, the urban crowd will resort to mobile Internet for banking and transactions, but the rural community is still apprehensive.
While the benefits of technology are myriad across verticals to solve problems, we are positive that it will become a driving force for India's foundation – the villages – and soon be at par with global counterparts with respect to its absolute adoption."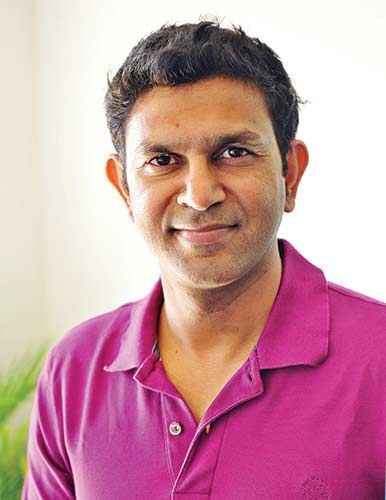 Rahul Agarwal
MD, Lenovo India
This article was first published in August 2016 issue of Digit magazine. To read Digit's articles first, subscribe here or download the Digit e-magazine app for Android and iOS. You could also buy Digit's previous issues here.