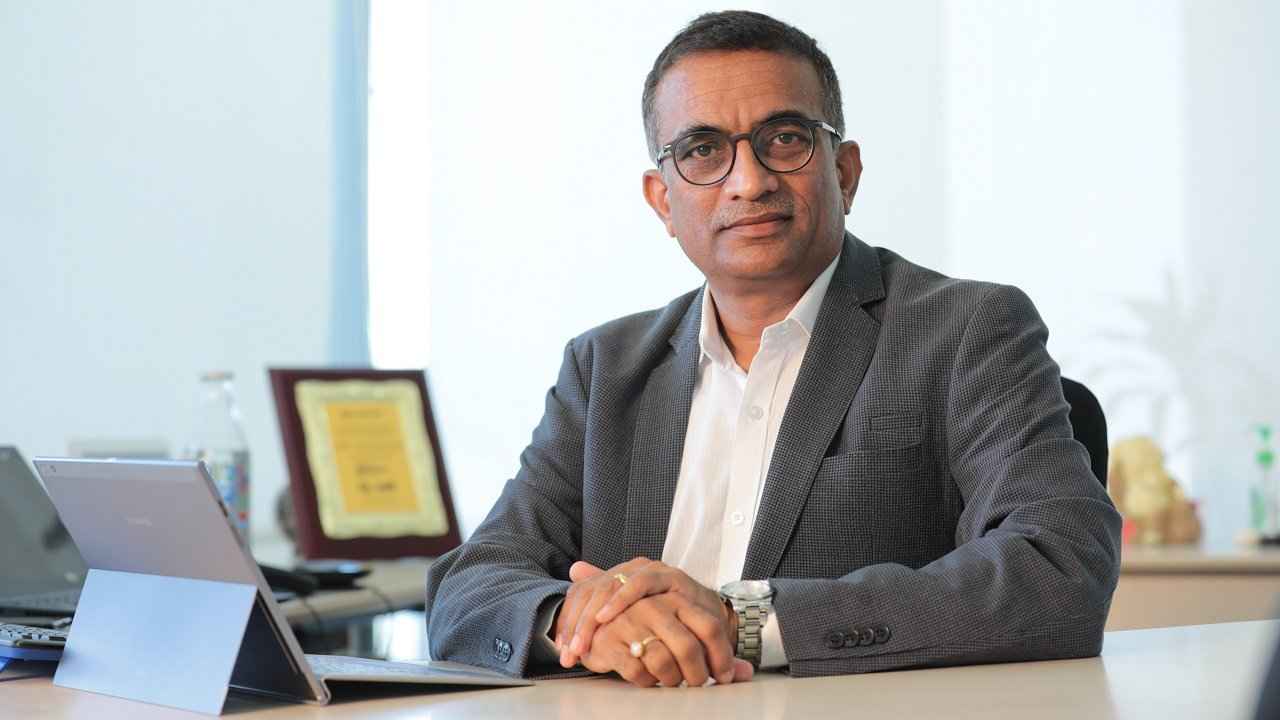 We're celebrating our 20th birthday this month, and we've invited industry experts, researchers and scientists to write in and paint a vision of the future, 20 years from now. Here's what Rajen Vagadia, VP and President, Qualcomm India & SAARC had to share about his vision of the future.
Technology is evolving at such a rapid pace that it is very hard to predict where it will be a couple of decades from now. We can, however, make a guess at the general direction it will take. The immediate future, of course, is 5G, which, in conjunction with Artificial Intelligence (AI) and the Internet of Things (IoT), will enable "connected intelligence" – capabilities that will power industries and businesses and form the bedrock of most technology advancements of this decade. These technologies will enhance the way the world communicates, connects, and computes. What is different from the past, is the pace of the change, that these technologies will bring.
Equally important, they will have a significant positive impact on industries and economic activities, which, in turn, will boost national and global economies. A report by HIS Markit estimates that, between 2020 and 2035, global real GDP will grow at an average annual rate of 2.7 per cent, of which 5G will contribute almost 0.2 per cent. 5G could enable up to 5.9% of agricultural and 6.4% of public service (government) output in 2035. Moreover, the ability to create sustainable solutions using 5G, AI, IoT and other advanced technologies can impact important social goals and move the needle on some very important Sustainable Development Goals (SDGs), including those for good health and wellbeing; quality education; clean water and sanitation; decent work and economic growth; industry innovation and infrastructure; reduced inequalities; and sustainable cities and communities.
For now, the launch of 5G in India is imminent and eagerly awaited. The device ecosystem has been ready for over a year now; leading network operators have successfully demonstrated their readiness to roll out 5G; partnerships have been announced between telcos, OEMs and handset makers and most recently the government announced that operators can now start trials for 5G and its applications in various sectors. 5G will fuel the development of very unique business cases, across various verticals, industries, businesses and fields of which we today would not be able to fathom.
Connected Intelligence for smart home, smart cities, and smart lives
We are already seeing the emergence of devices that communicate with each other and with us; they are learning from our behaviour patterns and habits to simplify, or even automate, many routine activities. As the technology evolves further, we will see a greater progression, for instance, in the emergence of wearables that monitor and alert on personal health and well-being, anticipate or suggest our next move, and keep things in readiness for it. Imagine returning home after a jog and finding that the air conditioning has been turned on just before your arrival, set at the optimal level anticipating your core body temperature after the jog. Imagine wearables that monitor and note sudden changes in your core health parameters and automatically alert your emergency contacts and your doctor, thus ensuring that you get timely help. Or imagine being able to rush off for an appointment without worrying about securing your home, because you know your wearable will communicate with your smart home to I manage that. Home care has become a topic of great interest in these times and connectivity and AI are going to enable a lot, in real-time, of what would otherwise only be available through a hospital visit. This will save more lives, due to timely medical intervention.
The automotive industry will witness a huge transformation with the advent of connected intelligence. There will be a huge market for electric vehicles (EVs), autonomous driving, and personalized in-car experiences. As EVs become mainstream, we will see the deployment of technologies that enable them to charge wirelessly. EV batteries, which account for a significant percentage of the cost and the weight of EVs today, will be lighter, safer, and more cost-effective. But what will truly define the new-age cars is their ability to connect with wireless networks, the Cloud, other vehicles, pedestrians, infrastructure, and mobility services. These smarter, more connected cars will also be equipped with advanced driver assistance systems that help them navigate traffic better; select the fastest and most fuel-efficient routes; and ensure the safety of other vehicles, pedestrians, and animals on the road. The dashboards, as we know them today, will become digital cockpits in near future, that not only house sophisticated indicators for all the above features but also have options for high-quality in-car infotainment. Transportation will thus be smarter and more enjoyable for drivers, and safer for pedestrians.
Meanwhile, IoT-based use cases such as smart automatic meter reading, traffic light management, and waste management, will have to save carbon footprint. If you're in trouble, visual and audio sensors, in smart lighting, will identify and corroborate distress signals between them and alert the concerned authorities. Environmental sensors, meanwhile, could be used to measure parameters such as air pollution, people and vehicle density.
Next-gen wireless technologies will also play a pivotal role in the security and surveillance space. Surveillance systems will analyze camera feeds to identify threats and incorporate measures such as non-intrusive facial recognition for further investigation. The ability of AI to identify actions in videos will be improved by including the audio modality. For instance, AI will then be more accurately able to detect a person running in a video if it can also corroborate it with sounds of the person's breathing or the shuffling of their legs.
At an industrial level, we will have the Industrial Internet of Things (IIoT) – an idea that is in infancy, at present but will likely be developed and adopted on a massive scale in the future. Factories present a challenging radio environment owing to fast movements, large metallic obstructions, and demanding quality-of-service. 5G is perfect for such scenarios. Moreover, private networks enabled by 5G, AI, and IoT can be optimized by design to serve the specific needs of a broad array of enterprise and industry verticals.
The Covid-19 pandemic has accelerated the integration of wireless technologies into contemporary education systems. Future generations of students will have interactive whiteboards and digital podiums for collaborating with each other and their teachers in a virtual environment.
Meanwhile, online medical consultations have increased since the Covid-19 pandemic began. In the coming decades, healthcare and telemedicine will benefit from reliable, secure, high-speed solutions that not only address all current needs but also unlock new ways for administering care. Remote patient monitoring will make it possible for elderly or bedridden patients to get medical consultations from their home. Extended Reality (XR) a mix of Augmented and Virtual Reality (AR/XR) will integrate very well into this space, further improving doctor-patient interactions.
Devices with more capabilities, stronger security, greater privacy
Laptops will continue their ongoing evolution, offering users more ease,c without compromising connectivity, security, power, security, and efficiency. AI capabilities, in tandem with 5G, will bring enterprise-grade security, increased privacy, and ultra-fast remote connections to Cloud platforms, enabling users to access files and Cloud-based services from anywhere. We will have PCs that interact with our smart devices, phones, headsets, glasses, TVs, and even our cars.
These days, almost everyone uses their smartphone for working, connecting with friends, and entertainment. Every app uses and stores the data that's fed into it, and therefore needs to be secure in order to protect user data and privacy. The future will see increasing adoption of Cloud-based services that interact with the processor and assess the security of the device and its wireless connections, in real-time. The latest such concept is Home Cloud, which allows users to remotely manage and control their data, which is secured and stored locally on their devices.
We will see more industry collaborations to enable a new breed of smart home technology solutions that continue to deliver the power of the cloud to people's homes and improve the way consumers interact with and manage their automated devices through their smartphones.
In the years ahead, AI-inspired, feature-rich smart cameras will become mainstream. While it will open opportunities for better and innovative content creation, there is also the possibility of these enhanced capabilities being misused to create fake or misleading images. To prevent such occurrences and to enable people to tell the real from the fake, we will see devices that could automatically enable a cryptographic seal around all photos captured by its camera. The seal will protect the pixels, date, time, location, and depth map. When people later view the photos, they can look up the seal to verify the authenticity of each photograph and to trace the original creator and owner of the image.
The opportunities are endless and, as the past year has shown us. Timely and thoughtfully implemented technology solutions can be the answer to many of the core challenges our society faces, some of which became glaringly visible in the last year The way we live and experience the world continues to evolve, with technology helping us keep pace with these changes. There is only so far that we can look into the future, but, from a technology standpoint, there is more that we will see a move from fiction to reality.
– By Mr Rajen Vagadia, VP and President, Qualcomm India & SAARC
To read what other industry leaders and experts have to say about the future in their respective fields, visit our 20th Anniversary Microsite.