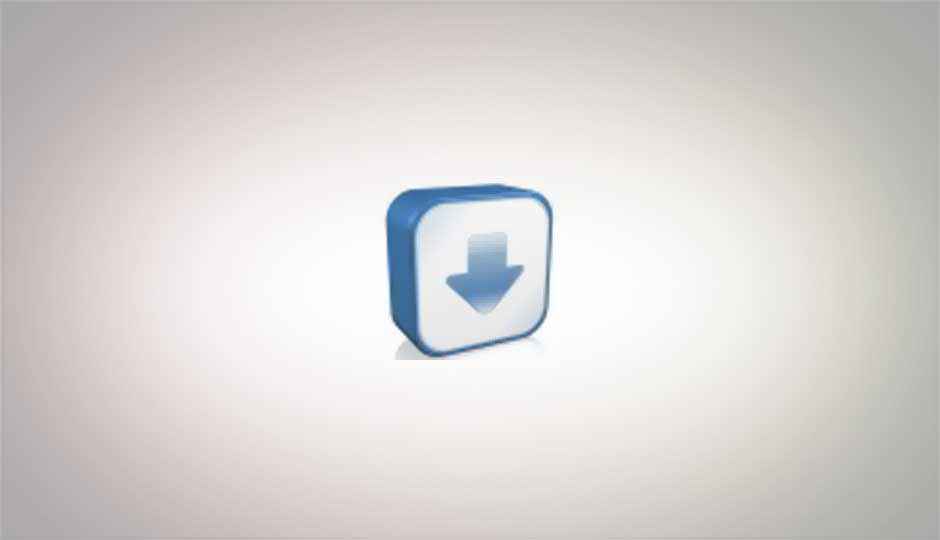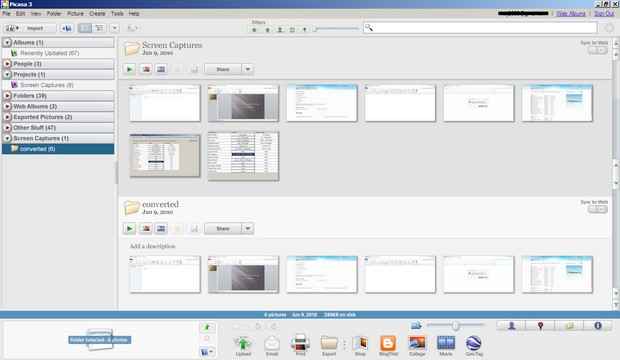 Picasa is an application by Google which helps you manage your image collection. Despite having a simple to use rich interface, it offers many powerful features, and their latest 3.8 version adds quite a few.
Picasa helps you manage your collection of images by letting you manage them all from one place. You can pick the locations where you store images, and set them to be scanned continuously or, run a one time scan for your more static folders. If you have the proper codecs installed Picasa can even manage your videos.
Picasa offers some light and simple image editing tools such as cropping, straightening, color, hue, and saturation management, etc. Picasa performs all these changes non-destructively, i.e. without changing the original image, so you can revert to it anytime if you want.
The latest version 3.8 of Picasa also adds more poerful editing features by integrating their recently acquired free online image editor Picnik. Images can be edited in Picnik straight from the Picasa interface, as the web application launches inside Picasa instead on in a browser.
One of the best features of Picasa, available since version 3.6, is name tags. Picasa can automatically detect faces in your images. It will group images with the same faces together so you can tag them with the person's name. In the future it will automatically tag photos with the same face with the person's name.
The latest version of the software can even create movies from a person's tagged images. Picasa intelligently transitions images keeping the person's face in focus while changing the image.
If you already use Google's free (up to 1GB) online photo storage service Picasa Web Albums, you will find the application particularly useful as it ties in well with the service. You can not only upload your images, but you can also upload the name-tag data which can be associated with your Google Contacts database. You can synchronize images with your online albums, so any changes you make to your local albums will automatically sync online.
Picasa has many more small features such as creating gift CDs, exporting albums, Geo-tagging, creating collages, printing with online services, and many more. Picasa even includes a nice image viewer application for quickly viewing images without loading the Picas interface. Best of all the application is free, although you need to pay if you want more than 1GB of storage on Picasa.
You can download the latest version of Picasa from here. For all previous Downloads of the Day click here.