Technology hasn't been touched by pioneering women in the past alone. Modern day female role models continue to inspire all of us (not just girls) to break barriers, reach for the stars, push the frontiers of technology and boundaries of the status quo further than ever before. By doing this, not only are they empowering themselves but a whole generation of Indians who are waiting in the wings. And possibly many more people around the world. As we celebrate women's entrepreneurship day today, we introduce you to some of the leading ladies of the Indian Tech scene. Find out about their trials and tribulations, challenges they faced, and their eventual rise to the top of the pyramid in their respective fields.
When it comes to girls or women techies, we don't have enough of them to begin with, and more's the pity. Google claims that less than one per cent of girls study Computer Science in the US. According to the search giant, girls start out with a love for science and technology up until middle school (74 per cent), before losing it somewhere along the way. By college, only 0.3 percent girls actually plan to study Computer Science. This is a huge cause for concern, especially because jobs in Computer Science are slated to pay substantially more than the average. Encouragement from adults and peers is the number one contributor to a girl's decision to pursue academics and a career in Computer Science. As a result of all this, technology and humanity at large is suffering and held back from a faster rate of overall progress.
If America's struggling with the problem of underrepresentation of women in technology, it's safe to assume that we too have a lot of work to do to empower women here in India.
We spoke to a number of women leaders and role models from India – all of whom are geeks and techies in their own right – to get a sense of the awareness levels among the masses when it comes to women's contribution in technology, how to get more girls into tech-related careers, and other relevant questions.
Women tech, is it popular?
As far as awareness levels go, we wanted to understand what senior women technology executives in technology companies thought of the awareness levels among the masses regarding the role played by women in furthering technological advances.
"Women are making a mark in every industry today irrespective of which field they choose to enter. The important thing to note is that the lines are blurring and it's an exciting time to be a woman, especially in technology," said Genius Wong, Senior Vice President, Global Network Services and Cloud Enablement, Tata Communications. "For example, At Tata Communications, I am one of the three women on the leadership team, our CFO and CMO are both women who come from the technology industry."
She recognises that gender gap is a challenge in the tech business – women make up only 16 percent of tech jobs globally, according to her. However, Wong believes this can change with organisations such as 'Girls who Code' that work towards closing the gender gap in technology and inspiring girls to pursue computer science by exposing them to real life and on-screen role models.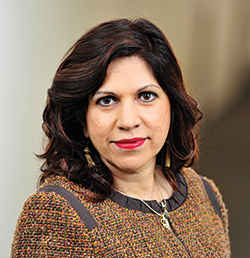 Kumud Srinivasan
President, Intel India
The role of women in both technology creation and its adoption is increasing by the day. Women constitute about 34% of India's tech industry today. Product planning and development are benefiting from these increasingly diverse insights. Additionally, the use of technology by women is growing rapidly across the world. Data suggests that women are the bigger decision makers in procuring technology today: women buy 65% and influence 89% of all consumer electronics purchases.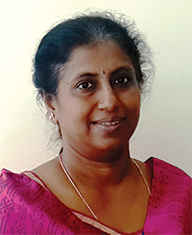 KV Sudha
Executive Director,
Systems Management Engineering, Dell India
I would say that xit takes a while for a customer to be convinced that a woman can understand and solve technical issues; hence one encounters a lack of confidence initially. It takes both time and effort to build credibility for a woman in technology.
Shweta Aprameya, COO, Airtel M-Commerce Services Limited, says that consumers are more linked to the end state unless there is an emotional connect attached. She further adds, "Speaking of society at large, I believe there is an increasing awareness that women are the driving force in every field. We have Arundhati Bhattacharya, who heads one of the largest banking institutions. Biotechnology has women like Kiran Majumdar Shaw – a widely acknowledged personality. Google, in its recent diversity report, mentioned that 21 per cent of tech hires last year were women, boosting the overall number of women in technical roles by 1 per cent. This is a clear indication of a paradigm shift enabling higher participation of women in technology companies."
According to NASSCOM, a trade association for Indian software and services companies, the tide's turning slowly but surely as women entrepreneurs have started to advance a foothold in the startup industry and have begun to make their presence felt. Sangeeta Gupta, Sr Vice President, NASSCOM further adds, "To enhance women's representation in the IT-BPM industry, NASSCOM has been working with the industry to help more women to build successful ventures. As part of our '10,000 startups' initiative, we initiated 'Womentechship' in support with major players in the ecosystem that helps promote and grow entrepreneurial and innovative women in the tech space. The important thing to do is to create a robust startup and investment ecosystem for women. Hence, as part of these programs we have been organizing various industry connect programs, Hackathons, meetups and tech-talks, where women entrepreneurs can meet women leaders to discuss and share insights on a regular basis".

Arati Deo
Sr Manager,
Machine Learning & Software Development,
Amazon.com
I have derived my biggest professional satisfaction from building technology systems that deliver real-world value to the customer. In my first 10 years, I worked on building fraud detection systems for credit cards, healthcare and insurance. These systems helped to detect different fraud patterns in real time. They also helped to detect crooked healthcare providers, who in some cases, were providing unnecessary services to patients. In my current role, I'm helping to build new features for the Indian consumer by partnering with local Indian sellers, thus not only helping the end-customer, but also taking technology to the local sellers and providing new services for them.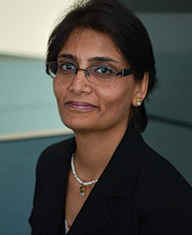 Shalu Chadha
Managing Director,
Accenture India Delivery Center for Resources Clients
(Digit: What challenges have you faced as a woman employee in the field of technology?)
I started as a Manager in Accenture in 2003 and am now responsible for all technology delivery from Accenture India Delivery Center for our Resources clients (oil and gas, utilities, chemicals, and natural resources) for the EALA (Europe, Africa and Latin America) region.In the earlier years, the biggest challenge was being able to relate to the wide diaspora of our teams in terms of background, age, and experience and 'carry each one along', win their 'buy in'. In the later years, the challenges involved getting the right skill set for the job, staying relevant to the client, and organization changes.
Getting more women into tech
To ensure more women become technologists, Barbara Belpaire, General Manager, TomTom (India), believes it all starts with giving girls access to technology, social media and innovation at home and in school to spark their interest in the technology domain.
"Traditionally in India, girls did not always get the same chances as boys and this should be addressed. Parents need to ensure good education for their daughters and allow them to make career choices for themselves in line with their interests and talents," Barbara stresses. "Girls should be stimulated at school and at home to be vocal, to share their thoughts and ideas and to collaborate. More and more female graduates join companies but the companies experience drop-outs when they marry or give birth.
To tackle this situation, employers need to create a safe, respectful women-friendly environment by ensuring diversity & inclusion at workplace, zero-tolerance against gender-bias, stimulating women to grow further into their career and to take up additional challenges, providing mentorship and creating a good work/family/personal life balance to attract more women to become technologists."
To add to that, Aparna Khatri, Senior Director, Global Solutions Engineering, EMC, believes that for aspiring girls to become technologists, they require to be skilled and intelligent. "So the first step is to ensure that girls get the required education, both foundational and advanced. The trend has definitely improved over the last 20 years with the government and private sector's focus on education as well as people's understanding that technology is an area where women can grow and excel in their career. From 1-2 girls in a class of 60 pursuing engineering/diploma, the number has grown to 30 per cent.
Girls for Change: When it comes to inspirational stories, here's one that would put a smile on your face. Located in Mumbai's and Asia's largest slum, Dharavi, there's a group of 13-15 year old girls who are beating the odds and making a difference. Girls for Change, part of Dharavi Diary, is led by documentary filmmaker Nawneet Ranjan, who works with Dharavi girls to help them create apps using the MIT App Inventor to address issues in their community – women's safety, water supply and girls' education. One of their apps, "Women Fight Back", is now in the Google Play Store – check it out for yourself. With Nawneet's efforts and guidance, the group of 30-35 young girls from Dharavi are learning to create apps and take part in the International Technovation Challenge.
Women Who Code: Based in Bangalore, WWC is an organization dedicated to educating and inspiring women in technology. This novel effort enjoys close to 500 members since it was founded in late 2011. Functioning under the direction of Devangana Khokhar, Women Who Code are known for their free weekly technical study groups and larger format monthly events including tech talks, hack nights, and career trainings – all meant for deserving girl students or young professionals who are trying to learn essential technical skills.
WeTech: Their Afterschool program was launched last year, and the innovative program connects industry professionals from Qualcomm, Goldman Sachs, and Target with teams of middle school and high school girls in India and San Diego to serve as mentors and guide them through the 12-week Technovation curriculum. After the successful mentorship, the teams pitch their apps to a panel of industry professionals from leading tech companies such as Google, Intel and SAP. The top three teams receive prizes, but every young woman that participates walks away with the technical skills needed to develop an app, the confidence to present their ideas and the support of a mentor.
Sheroes: This is a jobs and careers community for women in India, committed to enhancing the quality and quantity of opportunities for women and investing in women professionals through various phases of their career. These include opportunities with women friendly employers, flex friendly formats, mompreneur programs, partnership programs and more.
Most tech companies have realized the advantage of a diverse workforce, and encourage recruitment of women employees and also provide the required flexibility during major life events including marriage and childbirth. Women should leverage this support and with enough drive, perseverance and hard work can definitely excel in the tech industry."
Pallavi Gupta, a Software Engineer working for Samsung R&D Institute, Bangalore in the Voice Recognition team, Mobile Division, feels that we don't see a lot of women entrepreneurs or leaders talking to the public about technological advance, barring a few. "For instance ISRO women scientists' who were seen celebrating during the successful launch of MoM, is something the nation reverberates with. There is a lack of emphasis on the achievements made by the women technologists and hence the consumers aren't quite aware of the same," according to her.
And if it all checks out, it's only a matter of time before we have more success stories like that of Manu Malhotra, Senior Manager, Engineering Software, HARMAN Connected Car. A techie at heart, she's been associated with innovative engineering work all throughout her career. "I am proud to be associated with products which have in the past been associated with more technologically advanced countries," says Manu, before adding, "Creating solutions which are totally home grown and developed from scratch, gives me immense pride. Technology in India is always thought to be a "follower" of other technological innovations, and busting this myth to create products from scratch which can be used across the continents is one of my greatest achievements. I have worked on products (from concept to reality) which were initially designed for developing markets but ended up getting adopted first in developed markets. This is called 'disruptive innovation' and it has helped us venture into new markets while also making our presence felt in India."
Seeksherpa: At 24, Sukhmani Singh decided to #BreakTheRoutine and co-founded SeekSherpa, a platform that connects locals and travelers over city-immersive tours & experiences. A NASSCOM 10K and Venture Nursery incubated startup, she worked with travel and tech industry leaders in creating this mobile first business. Previously, Sukhmani worked with AT Kearney on strategy projects in the Communications, Media, Digital and High Tech space across the APAC region. She's a travel enthusiast and a culture vulture, a keen photographer, a trained classical dancer, an advanced scuba diver and a self-proclaimed design thinker!
FindURClass: Rina Nathani is the founder and CEO of FindUrClass.com, a leading online search and discovery platform that helps parents find the right activity or hobby class for their kids. Carving a niche for itself, FindUrClass caters only to classes that go beyond academics or are co-curricular in nature, what Rina likes to call "Personal Interest Education". With the mission of being a trusted informational resource for parents, the company not only aggregates good educators hyper-locally, but also curates them for safety, security, hygiene, and instructor quality, criteria that are important to parents when selecting a class.
Loginext Solutions: Manisha Raisinghani possesses over 8 years of design and development experience in big-data analytics and optimization and currently heading the product and technology at LogiNext. She has led workforces at IBM in the US and has advised global corporate clients on their technology issues for e-commerce and logistics. She holds a postgraduate degree in Information Systems Management from Carnegie Mellon University.
Safecity: Devised by ElsaMarie DSilva, from Mumbai, Safecity is a platform that documents personal stories of sexual harassment and abuse in public spaces. This data, which may be anonymous, gets aggregated as hot spots on a map indicating trends at a local level. The idea is to make this data useful for individuals, local communities and local administration. Since their launch on 26 Dec 2012 we have collected over 5500 stories from over 50 cities in India and Nepal.
Arise women, tech needs you!
Before we end this story, we'd like to leave you with words of encouragement, especially to all of you girl readers out there. Who better to inspire you than women techies who've carved a successful niche for themselves in technology?
Megha Bhagat, from Bangalore, consults with non-profits in the education, social entrepreneurship and women in technology sector, typically spending her time creating opportunities for young girls and women in universities to get the right exposure to upcoming technology and coding. She says, "As a woman we have an incredible ability to be empathetic about problems around us and therefore remember to remain persistent with choices you make with technology studies. Technology is impacting our lives in more ways than we know and thus it's critical to become a part of the movement so that we create the solutions that we deserve."
As a seasoned HR veteran, Dr. Kiranmai Dutt Pendyala, Corporate Vice President – HR, Greater Asia and EMEA, AMD, has assessed and hired thousands of aspiring techies in her professional life. She believes that, "Technology is an enabler, do not hesitate, believe in your spirit, believe in yourself, go reach out – sky is also not the limit. Technology beckons you, take bold strides forward to design the products of tomorrow."