In all the ruckus created by the Nexus 6 and Nexus 9 smartphones, the Nexus Player seems to been lost. The Asus-made console is the first device to run on the Android TV platform and is the third attempt by Google to take over your home entertainment system. The previous two include the Google TV and Chromecast, both of which have been fairly unsuccessful. The device is also a step at convergence of devices, including the Nexus 6 and Nexus 9.
The Device
The Nexus Player shows more promise though, thanks in no small part to the Android TV platform. The Nexus Player is a small round disc-like device, similar in shape to the Microsoft HD-10 and about 4.7 inches in diameter. It comes packaged with a small remote, which also lets the user activate the voice controls on the device. In addition, you can purchase a gamepad for the Nexus Player as well. The Player has a 1.8 GHz quad-core Intel Atom processor and can also deal with HDMI input and output.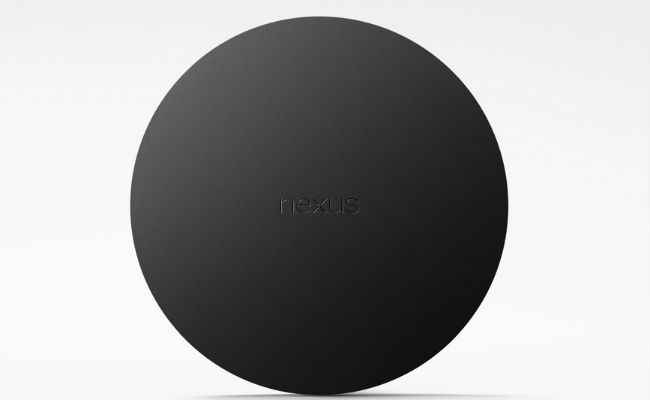 The device will let you stream content and also provide customised content so that you have to spend less time browsing around. Google is going to sell it at $99, hoping to finally provide the home entertainment offering that it has been trying for. Oh and the game controller is priced at $39.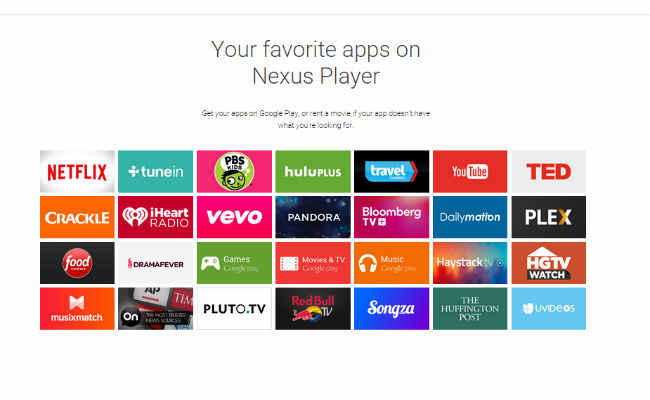 Content will be streamed from apps including Netflix, Hulu Plus, YouTube, Bloomberg TV, DailyMotion, Vevo, Redbull TV and many others. In addition, Android TV also syncs content from your phone, allowing you to play Android games on your television, with the Nexus Player as the go between.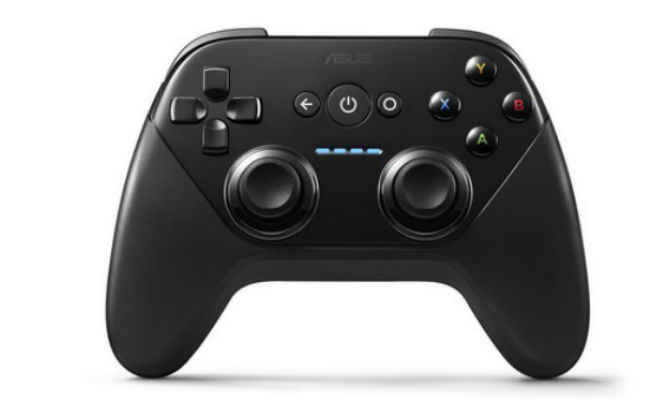 Convergence of devices
Android TV is in a way Google's first legitimate challenge to the likes of Apple TV and Amazon Fire TV. Interestingly, none of these entertainment systems have been very successful yet, but together they mark a very big step in the advent of convergence of devices.
Take a look at Apple's Handoff feature in iOS 8 or Google's continuity introduced in Android 5.0 Lollipop. Both allow you to continue what you're doing even if you need to change devices. So, you can be watching a movie on your Nexus Player, pause it and pick up where you left off while sitting in the kitchen with your Nexus tablet and then walk out the door and finish watching the movie on your Nexus phone.
The same can be done on Apple devices, only Android has more scope by the sheer number of devices that it has under its banner. You can pick up any of the Android devices and use continuity. In addition, Android is inexpensive compared to iPhones, iPads and Macbooks.
The other thing
The Nexus Player also marks something else that is important. Google is ready for continuity with Android 5.0 Lollipop. It doesn't matter whether the Nexus player sells or not, its presence alone makes it important, since it marks an important step in the future of Android.
Apple's Handoff feature will also come into play now that OS X Yosemite has been made available. But, unlike any of Apple's devices (which can't interact with non-Apple devices) though, the Nexus Player is Google cast ready, which makes it compatible with iPhones as well and allows casting from them.