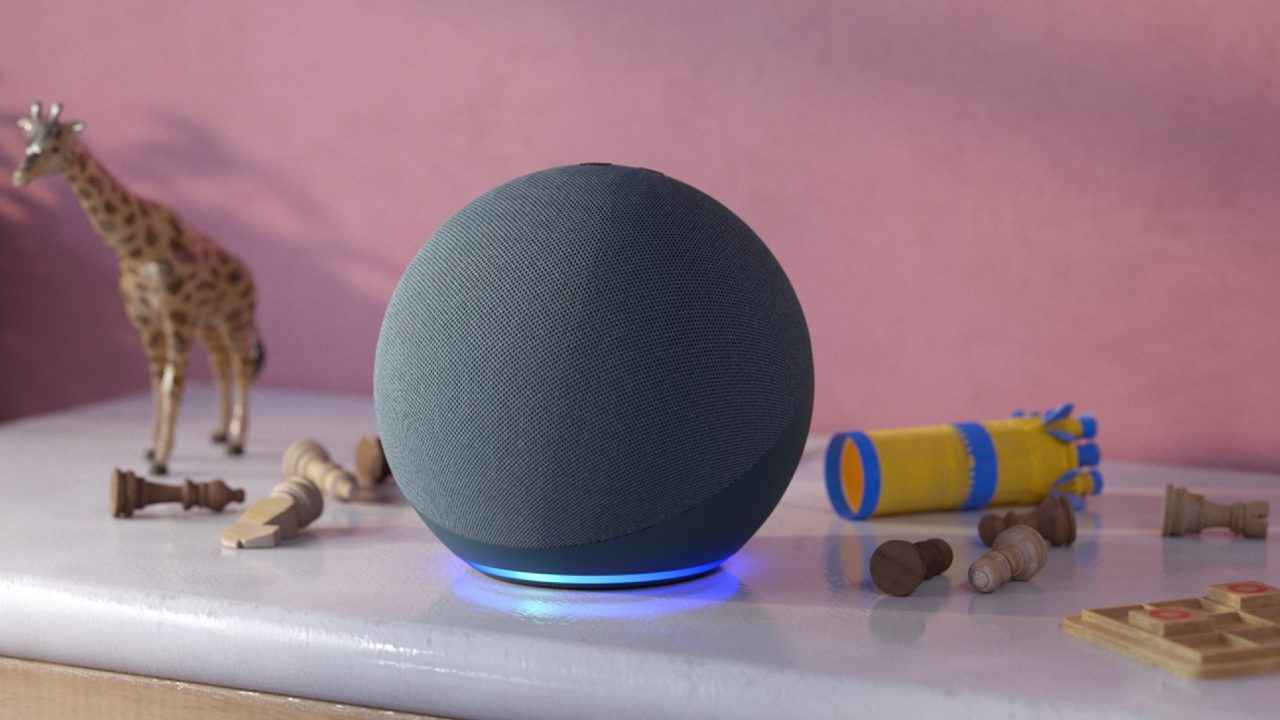 HIGHLIGHTS
Customers said "I love you" to Alexa 19000 times a day, up 1200% from 2019.

Alexa is accessible on more than the Echo smart speakers.

In 2020, Alexa debuted on the Amazon Shopping App (Android only) and responded to over 5.8 Lakh requests every day.
Amazon's Alexa voice assistant debuted in India three years ago and has come a long way since its initial launch. From answering simple queries to tracking your Amazon orders and even switching on your car, the sky is the limit for what you can do with the smart assistant. Today, we have seen smart cameras that you can control using Alexa, along with accessing the assistant from devices like your Fire TV Stick, soundbar, headphones, wearable devices and more. Here are some of the data and statistics that Amazon has shared.
Customers can enjoy interacting in English, Hindi and Hinglish.
In 2020 alone, customers said "I love you" to Alexa 19000 times a day, up 1200% from 2019.
Countrywide reach: More customers in non-metro cities brought home an Echo device accounting for over 50% of India's Alexa users
Millions of customers accessed Alexa on over a hundred smart devices – speakers, smartphones, headphones, laptops, fitness trackers and more.
Customers preferred using voice to control their smart home gadgets asking Alexa 8.6 Lakh times every day to do all the hard work.
Customers from over 85% pin codes purchased Echo smart speakers in 2020.
In 2020, Alexa debuted on the Amazon Shopping App (Android only) and responded to over 5.8 Lakh requests every day to search for products, best deals, and music.
Customers spoke with Alexa throughout the day, from playing music, managing to-do lists, setting alarms, telling kids' stories, controlling smart lights and appliances, to playing their Kindle and Audible audiobooks to asking for the weather, cricket scores, and other real-time information. Hundreds of millions of Hindi-speaking customers used Alexa. Customers in India like talking to Alexa and are interacting millions of times each week in English, Hindi and Hinglish. They interacted with Alexa 67% more in 2020 as compared to 2019.
What did I use Alexa for in 2020?
There are many experiences I have had with Alexa in my day-to-day life. From making calendar reminders, appointments, and even checking up on orders from Amazon, were routine. However, it is the integration with other devices which was quite interesting. Asking my Yamaha YAS-209 soundbar to play my favourite playlists (the soundbar has Alexa built-in), to check my front door camera, it all happened on a device using my voice.
My most interesting experience came when I had a chance to experience the 2020 Honda City. A user can switch on the car and the AC using Alexa, find the car's location, and even check up on the service history. You can check out our experience using Alexa in the 2020 Honda City in the video below.
I even got my grandfather an Echo, so he can listen to his daily prayers and I also "dropped in" on him from time to time. Because he finds it difficult to say the word Alexa, we changed the wake word to "Computer." Yes, you can change the wake word to something easier to say. Remember the grandma who called, "Ok Google" "ok googoo"?
Alexa can play your Audiobooks, tell you a joke and even play games with you. The service has come a long way in its time, bringing an interesting set of features.
Everything isn't a bed of roses, however. There are privacy concerns regarding the voice assistant, and for peace of mind, one can mute the mic on an Alexa speaker.
Puneesh Kumar, Country Leader for Alexa, Amazon India said, "Be it the Echo device in the living room, 100+ Alexa built-in devices or your favourite smartphone, it is heart-warming to see users across the length and breadth of the country across age groups find value and adopt Alexa in their daily lives. For us its always Day 1 as we learn from our customers and continue to add new features, improving Alexa's understanding on topics that matter to users locally."
While Siri and the Google Assistant are moving in similar directions to make their mark in users lives, the sheer breadth of Amazon's services and "Alexa Skills" does separate it from other competing virtual Assistants.