Gaming Microphones for Streaming
The best microphone for gaming and streaming may not necessarily be the same. When it comes to streaming specifically, what you want to go for is quality. Most top gaming headsets come with mics attached to them, but no matter how good those mics are, they can't stand up to stand-alone full-size microphones. When it comes to streaming you want your voice to be as clear as possible, as any kind of white noise of background buzzing can completely ruin the experience for your viewers and you don't want that. So your best bet is to go for a standalone full-size mic, which has become quite prevalent of late. You're spoiled for choice when it comes to microphones in today's market, so it's important to decide what exactly it is you want to do when you go for a microphone. Here, we've got a list of the best standalone microphones for streaming that you can buy, one of which will hopefully tick all of your boxes.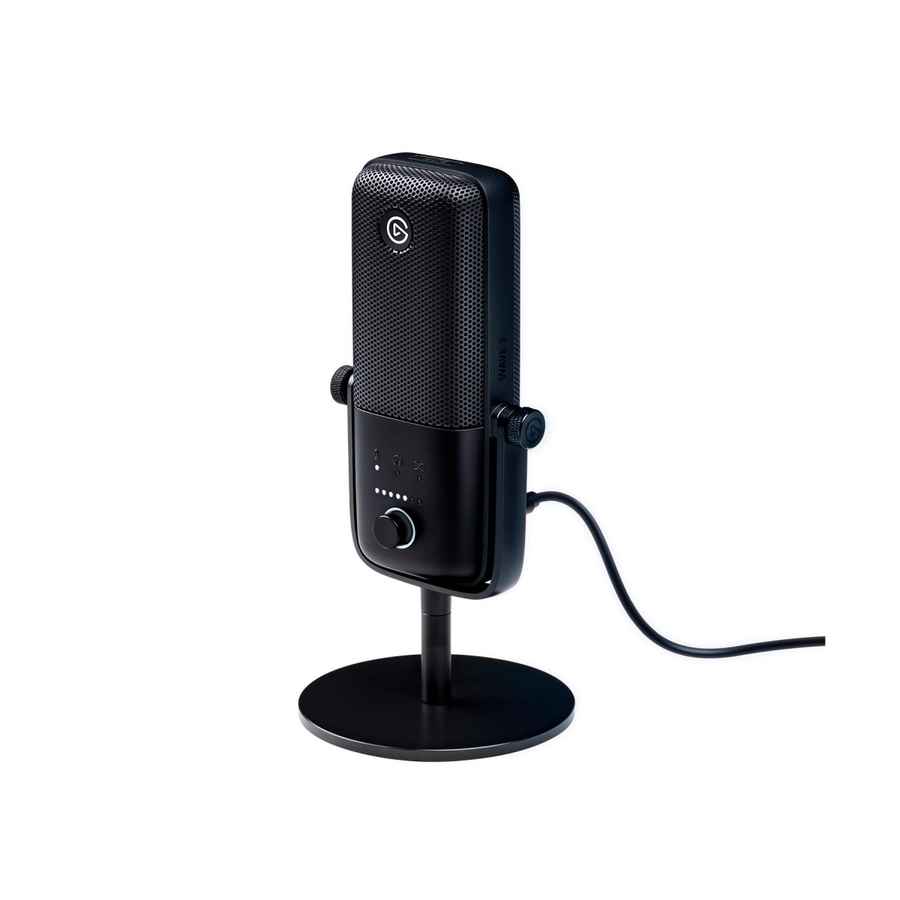 Elgato Wave 3 is a USB condenser built for people seeking the best premium microphone and digital mixing solution with multiple features. Wave 3 by Elgato is specially designed for high-quality audio creators and provides a top-notch sound. It is a complete solution for the content creators as it has beautiful architecture, tactile control, and flawless audio.The Wave 3 consists of a multifunctional dial that helps to adjust the volume and some other functions. Apart from this, the Wave 3 also has multiple other features and accessories. These include a Heavy duty desk stand, Steel Grille, Multilayered Noise Shield, Premium Condenser Capsule, Cardioid Polar Pattern, Superior Circuitry, High Power Headphone Output, USB Type-C, Capacitive Mute, Pop Filter, Multi Adapter, Shock Mount, and many more. Wave 3 captures the detailed speech with clarity and provides the best possible experience to the users. The users would never regret owning this product with multiple helpful and advanced features. So what are you waiting for? Just get the best for creating unique and attractive content for the audience.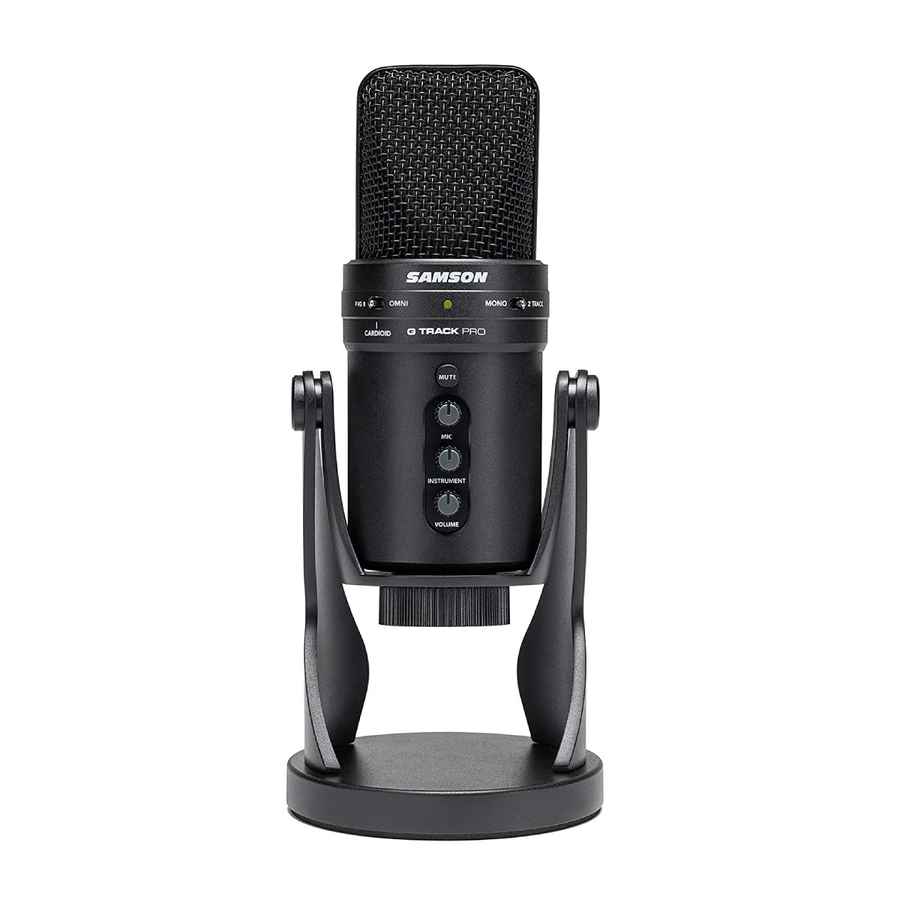 The G-Track Pro microphone does all the technical work for you so that you can exclusively focus on making your audios. It is the perfect USB microphone to use at home or in your mini-studio. You can go a level ahead and record two independent audios at a time while using the mike. It comes with an impressive audio interface to record instruments and collaborate with more than one host. It also comes with a mute option that handy for gamers and podcasters. What else is interesting - No disturbances - It has a 1-inch large diaphragm that filters out noises, and the front mic gain control ensures that your audio is properly recorded without signal anomalies. Audio pickups - Three audio pick-up patterns will assist you while you record - cardioid, omnidirectional and bidirectional Handle with desktops - It comes with a desktop base that grips the microphone by its hinges. You can adjust the mike's recording position and states that way to detect and record quality audio content. Mixer - The microphone allows you to record the instrument and vocals simultaneously. The various switches provide a medium to adjust the volumes of your audios, and either mix them or keep them for post-production editing.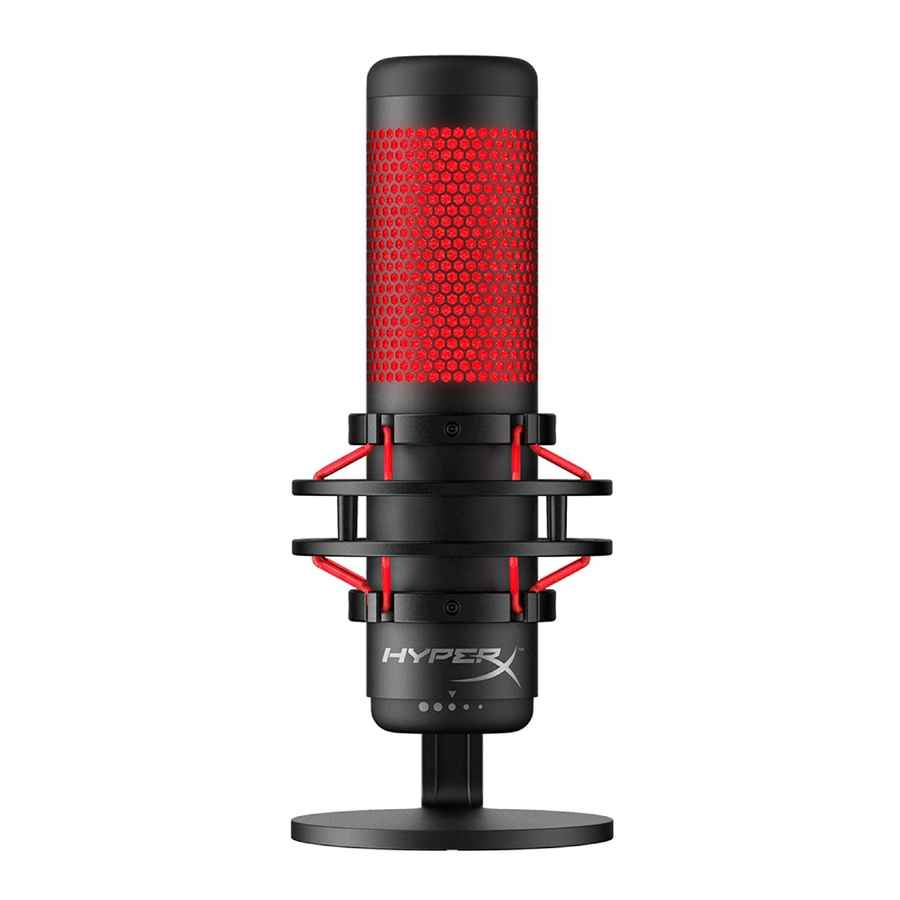 The HyperX Quadcast is the perfect all-in-one microphone for the amateur content provider or blogger looking for a high-quality capacitor speaker. Quadcast has its anti-vibration impact installed to help suppress rumbles from everyday life, as well as an in-built pop filter to muffle any external noise. With the LED monitor, you can immediately determine your microphone state, and you can simply tap and mute to prevent embarrassing broadcasting mishaps. This mic is ready for almost any recording case, with four selectable polar patterns and a conveniently placed gain control dial to easily change the input mic sensitivity. The mount adapter included with it is compatible with most stands and has preferable thread sizes. The Quadcast S model comes with RGB lighting and dynamic effects customized using the HyperX NGENUITY app. With the elastic rope suspension, you can isolate the microphone and reduce the sound of unintended rumbles and bounces. To avoid an audio mishap, use the handy tap and mute feature in conjunction with the LED mic status indication. The microphone is working if the light is turned on. In case the light is turned off, the microphone is muted. To refine your broadcast and maintain the emphasis on the sounds you prefer to listen to, choose from four polar patterns (stereo, omnidirectional, cardioid, bidirectional). You can easily change your microphone's sensitivity by turning the knob at the base of the Quadcast. If you're connected to a PS5TM, PC, PS4TM, or Mac, you'll get fantastic music.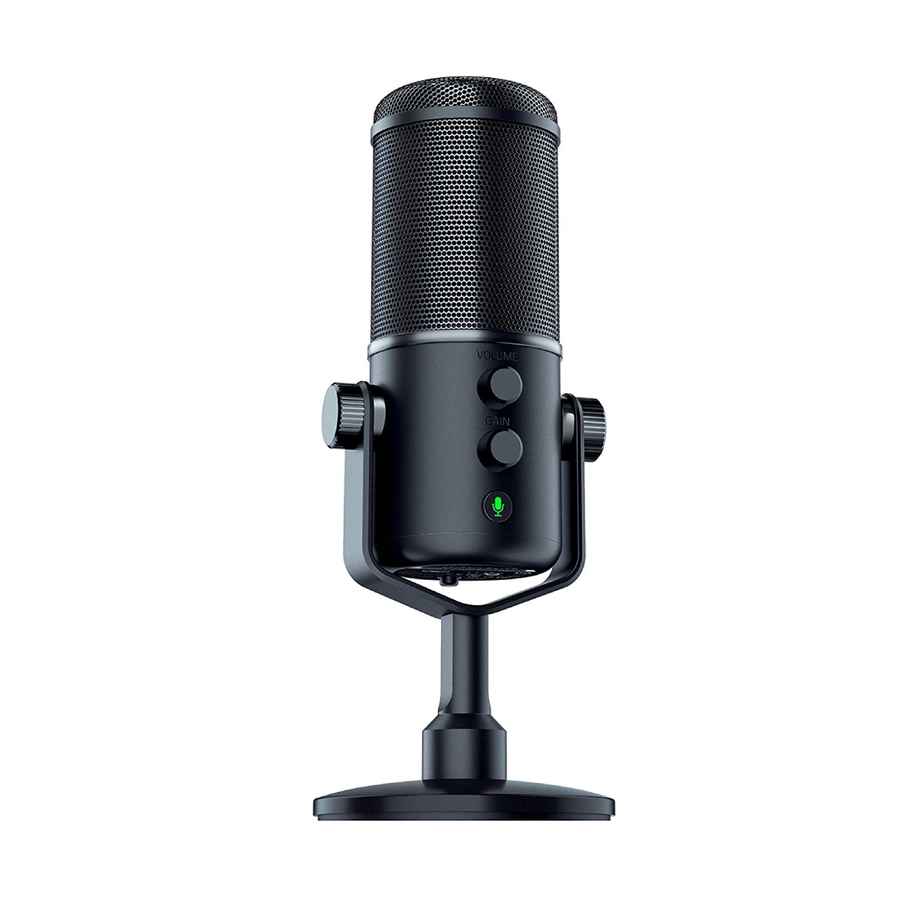 The Razer Seiren Elite's professional-grade single dynamic capsule ensures minimal electronic interference. It supplies you with richer, warmer, and true broadcasting experiences. It doesn't let the low frequencies interfere with your voices and let you have the cleanest recording signals. Top of its features include:Shock resistant, Sound steady, Better sounded vibrations. The in-built high-pass filter serves you the cut-out vibrations of low frequencies. Whether it is the sound of birds, fans, or even your footsteps or sounds of air or wind, it simplifies the vibrations and picks up the filtered and the clear voices. It provides an incredible and professional feeling with clear and uncut live streaming voices, all for live streamers and podcasters. It comes with an adjustable processor to offer you crisp, precise, and adjustable gain, high-pass filter buttons for controlling the voices and modules, and zero latency for headphone monitoring. It is a USB microphone that adjusts itself with the features of top gaming experiences. It has a long cylindrical body that appears direct with your front face and stands with an excellent swivel range serving you the perfect alignment for your voice and the mouth. It can be angled to a precise degree and get locked within the place.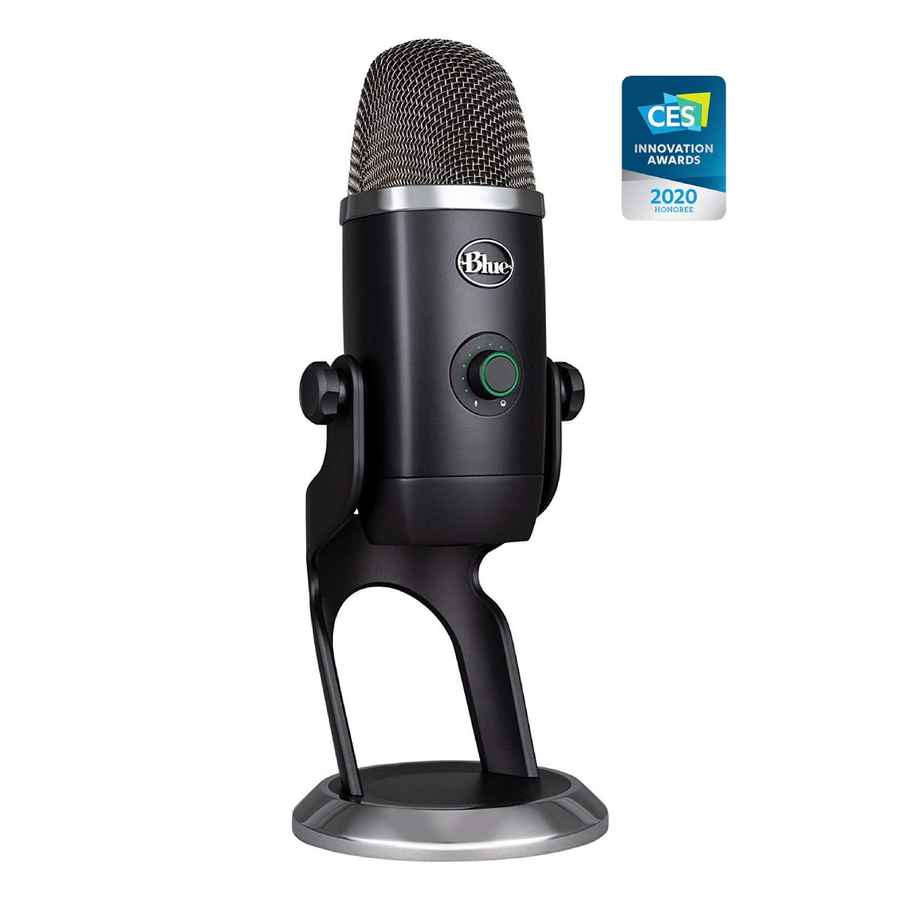 From the flagship collection of versatile Blue Yeti condenser microphones, Blue Yeti X features out-of-the-box features for enhancing the recording experience by substantial margins when compared to other microphones. Different industries can use this microphone for professional record production at various levels. For producing exceptional results, the USB microphone uses a four-capsule condenser array that captures your audio from all directions without adding noise to it. The improved clarity of the audio recording from the microphone uses four unique patterns to record from different angles and directions depending on your type of production.  Blue Yeti X has been awarded the RedDot winner for 2020. It was also selected as the Editor's pick for a PC gamer that seeks noise-free audio while gaming. The unique technology used in the microphone has bagged the nomination for the CES Innovation Awards 2020. Many professionals worldwide have been using Yeti X USB Microphone for recording podcasts, live-streaming, and gaming frequently. The microphone features an interesting knob that illuminates while performing multiple functions of real-time voice change. When you stream audio and/or video, this smart knob will allow you to change the frequency of your voice depending on the type of the desired sound.