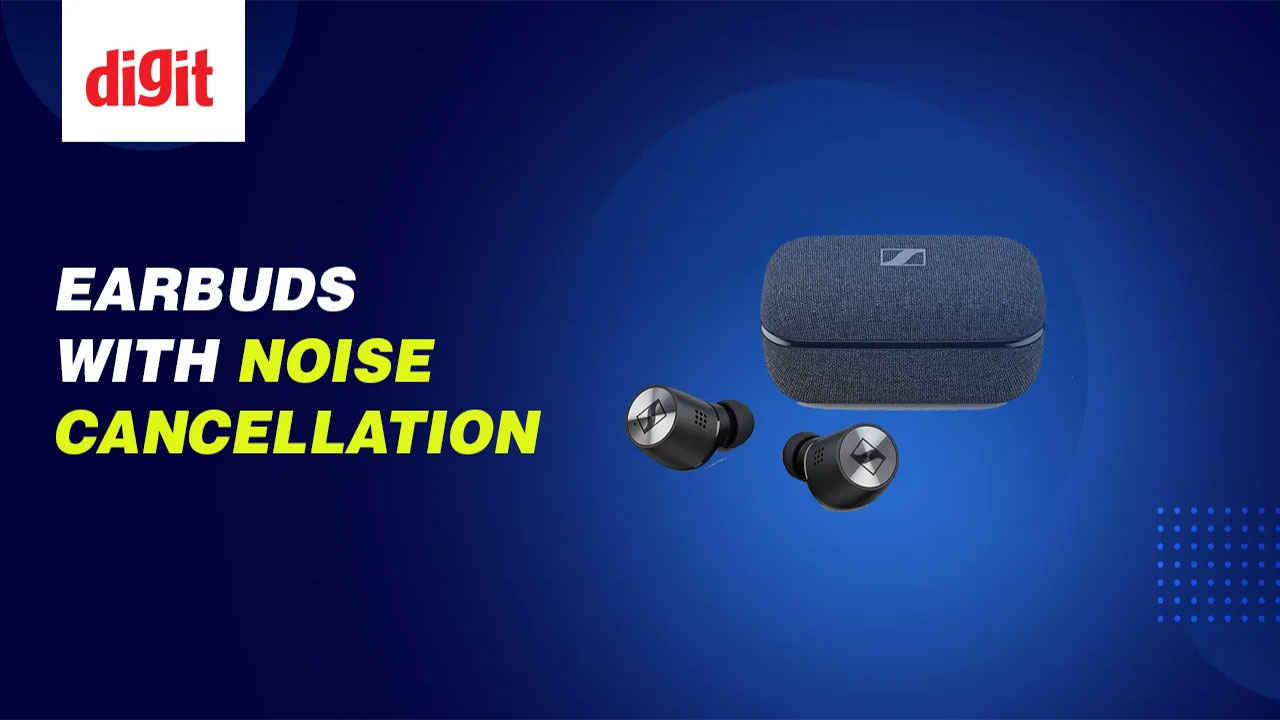 For most urban dwellers, active noise-canceling earbuds are a part of their daily lives. Especially if you work in a noisy environment or prefer some time for yourself, listening to music while the world around you goes crazy, active noise-canceling earbuds are a must. There has been a massive influx of offerings from brands across price ranges. You can find ANC (Active Noise Cancellation) earbuds priced as high as ₹27,000 to as low as ₹2,999. We have filtered out the best recommendations for ANC earbuds seekers aross price segments. Whether you want the absolute best that delivers awesome sound quality along with excellent noise cancellation performance or it is the best value for money option that you seek to get good sound and ANC performance without spending a fortune, our list has recommendations for all types of buyers. In this list, we have shortlisted 10 of the best-performing ANC earbuds that you can get your hands on right now. There are offerings from Bose, Sony, Apple and Samsung that sit right on top of the charts, and then you have the likes of the Oppo Enco X2, which for the price races past its competitors in the affordable space.
Bose QuietComfort Earbuds II are the best ANC earbuds available in India right now. Bose has been a key player in the audio market for some time now, and all that experience trying to perfect their products reflects in the Quiet Comfort Earbuds II. What they lack in passive isolation due to their shape, they make up for in the ANC department. These earbuds are especially effective in the low end of the frequency range and continue impressing with their performance as go up the charts. This means that whether you are in your office, around chatty teammates or on flights, the noise that you'll be hearing will be minimal.Go for these if you want the absolute best and are ready to pay a premium for it.
Rs. 25,900
in stock
as of 01 Oct 2023 13:00 13:00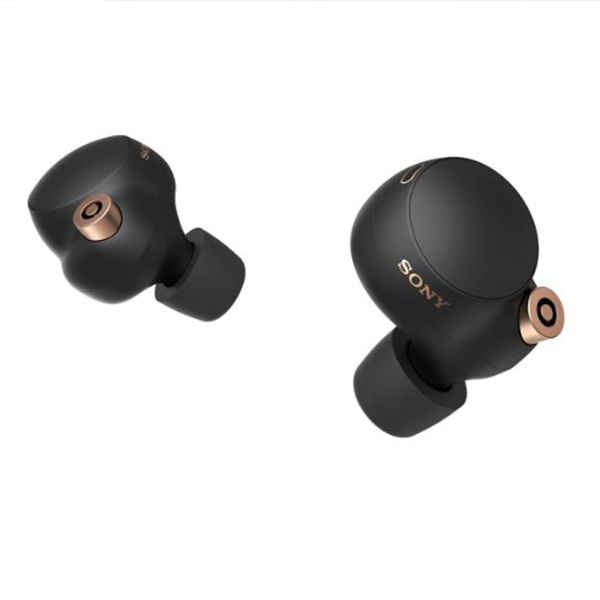 PROS:
Impressive sound quality, LDAC codec supported, Sony Headphones Connect app is fantastic, Excellent ANC performance, IPX4 water resistance
CONS:
No multipoint connectivity, Bulky earbuds
The Sony XM4 is undoubtedly the most well-rounded earbuds on this list, the Sony WF-1000XM4 TWS earbuds only lost out on the top spot because they fell slightly behind the Bose QC Earbuds II in terms of pure ANC performance. With the foam tips supplied along with the earbuds, the fit is great, meaning overall improvement in ANC. The differences between Bose's offerings are hard to find at first, but once you are out and about with these earbuds, you will understand there's a hint of more noise that bleeds through when you have ANC on. In terms of features and all other aspects, these trump the QC Earbuds.
Rs. 14,579
Rs. 24,990
in stock
4 new from Rs. 14,579
as of 02 Oct 2023 08:06 08:06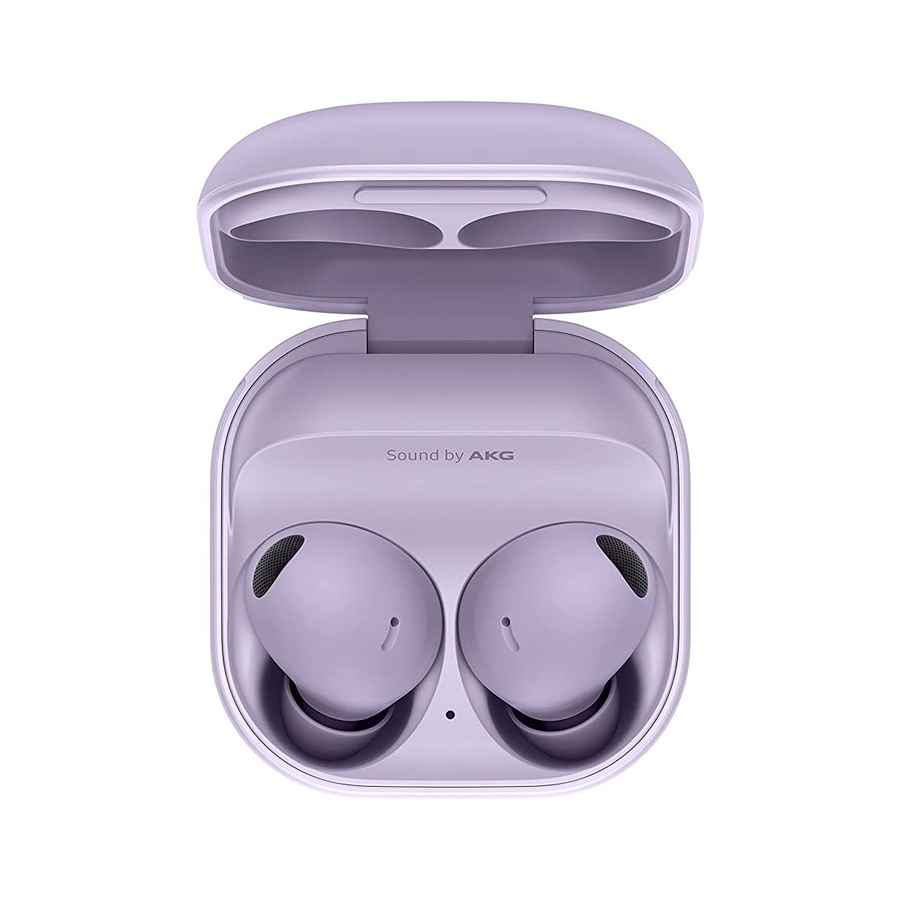 PROS:
Detailed sonic representation, Effective Active Noise Cancellation, Coaxial dual drivers, Compact size
CONS:
Underwhelming battery life, Fit is a hit-and-miss, No multipoint connectivity, Limited touch controls customisibility
Winner of Digit Zero1 Awards 2022, the Samsung Galaxy Buds 2 Pro are another well-rounded pair of TWS earbuds, considering their price, which at the time of writing was ₹15,999. In our testing, we found that the three high Signal-to-Noise ratio microphones in each of the earbuds did a great job at suppressing background noise in most cases. If you get the optimal fit, these earbuds will serve you well in day-to-day use. If only these earbuds came with wing tips, the fit would have gained a higher position. The features they bring to the table make them play with the top players in the market, giving them stiff competition for the most part.
Rs. 16,990
Rs. 19,999
in stock
2 new from Rs. 16,990
as of 01 Oct 2023 10:45 10:45
PROS:
Excellent overall performance, Loaded with features, Seamless connection with Apple devices
CONS:
Limited compatibility and features for Android devices, Glossy case picks up scratches and scuffs easily
Apple's entry into this list comes with the Apple AirPods Pro (2nd Generation). These are literally the best noise-cancelling earbuds for people who are a part of the Apple Ecosystem. Apple's included ear tip fit test, which does not work on Android devices, helps them race ahead of the competition. The test helps you verify whether the ear tip that you are choosing is the right one for you or not. However, if you are an Android user, you will get the great ANC that these earbuds have to offer, you will miss out on the fit test, and as I found out in my time spent with these earbuds, it could actually make a difference.
PROS:
Open, detailed sound, Great noise cancellation, Premium build and design, Qi wireless charging support, aptX and aptX Adaptive
CONS:
Mediocre battery life, Lacking EQ bands, Bulky charging case
Coming from the last two generations of the Sennheiser Momentum True Wireless Earbuds, the Sennheiser Momentum True Wireless 3 earbuds show considerable improvement in the ANC department. With its performance in the low frequencies, it makes sure that most of the rumblings that you'd otherwise hear during your flights or auto rides are cancelled out. Additionally, if you are around whiny computers and other machines all day along, their performance in the highs also adds to the reasons you should consider these TWS earbuds if you're looking at ANC performance.
Rs. 17,990
Rs. 24,990
in stock
as of 02 Oct 2023 01:04 01:04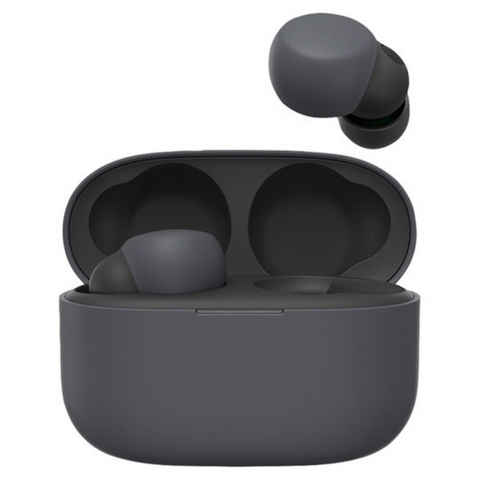 PROS:
Lightweight design, Durable build, Comfortable fit
CONS:
Boosted bass, Underemphasized high mids
Bringing the Sony WF-1000XM4 DNA in a slightly more affordable package are the Sony WF-LS900N also called the Sony LinkBuds S. Given that they pack the same hardware on the insides as the Sony WF-1000XM4, Sony's flagship, the LinkBuds S, for the price offer the best ANC performance. You might be surprised by their performance in the low frequencies. However, their fit makes up for the lost ground in other frequency ranges, and with the proper fit, you will be able to almost replicate the performance of the pricier 1000XM4(s) on a budget.
Rs. 13,990
Rs. 24,990
in stock
2 new from Rs. 13,990
as of 01 Oct 2023 23:50 23:50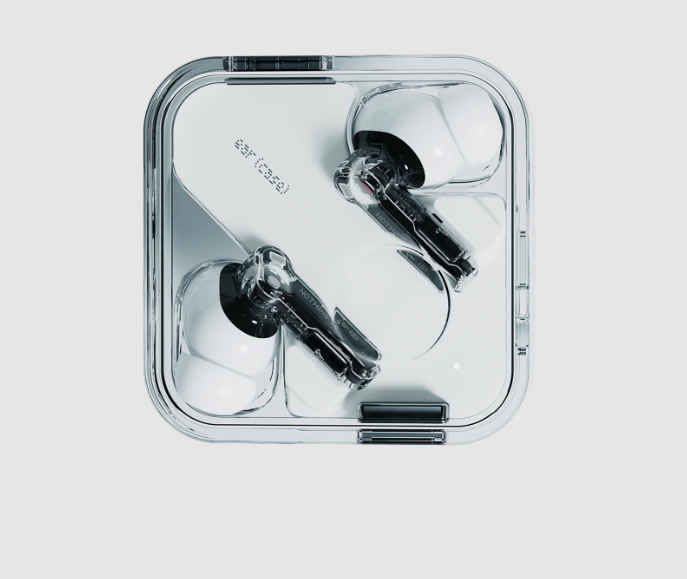 PROS:
Mesmerising design and great fit, Well rounded package, Near perfect app, Intuitive pinch controls
CONS:
Lacklustre ANC, Sound signature could have been better
A visually striking pair of earbuds with features and ANC complimenting their bold looks, the Nothing Ear (2) are the ones to go for, if your budget is around ​​₹10,000. They are the latest from the house of Nothing, and in my time with these earbuds, I found their ANC to be perfect for indoor and slightly noisy outdoor envrionments. However, if you are planning to wear these during your auto rides or flights, then you would definitely catch a glimpse of the ambient sound in what you hear after you've put these on.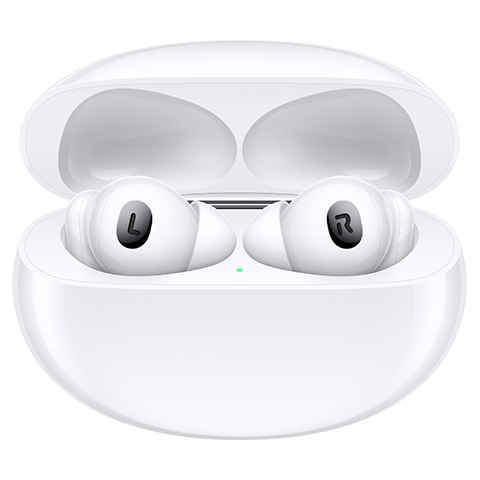 PROS:
Pristine sound quality, Improved ANC performance, Feature-rich HeyMelody app, Multipoint connectivity, LDAC codec support
CONS:
Pressure controls aren't well-positioned, No customisable EQ
The most affordable offering in this list alongside the Nothing Ear (2), the Oppo Enco X2 offer the best value for money of all the earbuds that are mentioned here. Their ANC is definitely better than the competition in its price range, with the Nothing Ear (2) inching ahead, mostly because of the design of the earbuds, which offers better fit, resulting in better ANC. The ANC is of no match to some of the heavy hitters in this list, but for daily use, it is hard to find a better package, including the features.
Rs. 10,999
Rs. 19,990
in stock
as of 01 Oct 2023 13:00 13:00
Disclaimer: Digit, like all other media houses, gives you links to online stores which contain embedded affiliate information, which allows us to get a tiny percentage of your purchase back from the online store. We urge all our readers to use our Buy button links to make their purchases as a way of supporting our work. If you are a user who already does this, thank you for supporting and keeping unbiased technology journalism alive in India.