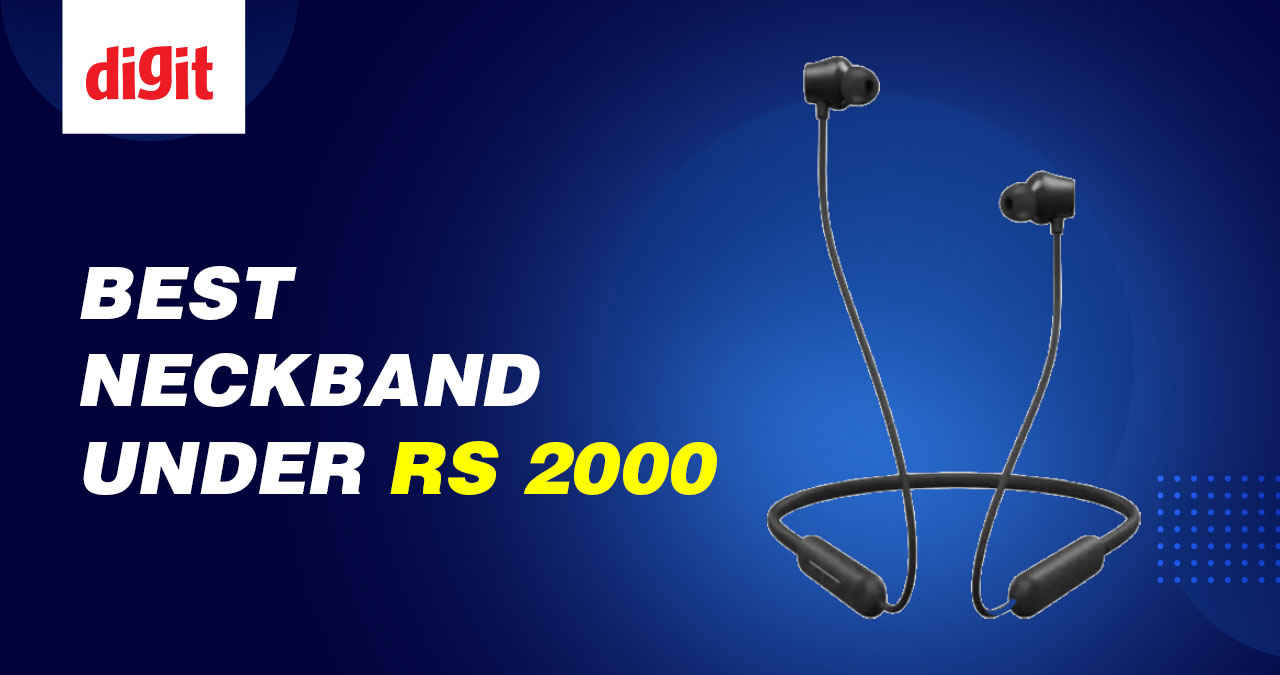 Bluetooth earphones have become exceedingly popular during the pandemic. Users rely on Bluetooth earphones to connect them to the world via the internet and also for other recreational activities such as listening to music, watching films or TV series, and more. Also, with more and more companies embracing a work from home model or a hybrid model, the popularity of wireless earphones will only grow. While there are many different form factors of headphones, neckband-style wireless earphones are one of the most popular. With these, you don't have to worry about losing your tiny TWS earbuds and you also don't have to worry about having huge cans on your head. It is the perfect middle ground. Budget neckband earphones are especially popular in India and their quality has only increased over the years. If you're looking for a neckband under 2K, you've come to the right place. The best neckband under 2000 in India will have a perfect blend of features and performance. So, with that being said, let's look at some of the best neckbands under 2000 available for purchase in India.
The Sennheiser CX 120BT is a quality pair of neckband-style wireless earphones complete with aptX and aptX Low Latency codec support. It is extremely rare for earphones at this price point to support these superior codecs. So if you want earphones with detailed sound and minimal latency, these are pretty impressive earphones you can consider. The earphones, however, come with Bluetooth v4.1 which is pretty dated. You get 6 hours of wireless playback time and micro-USB charging. The earphones also house a three-button remote that allows users to control music playback and calls. The company has provided three sizes of interchangeable silicone tips, so most users should be able to find a pretty good fit.
out of stock
as of 01 Oct 2023 22:50 22:50
If battery life is of utmost importance to you, there are very few wireless earphones under 2K that can compete with the OnePlus Bullets Wireless Z Bass Edition, with the exception of the Oppo Enco M32 that we will get to below. These earphones have 17 hours of total wireless playback and come with fast charging support. With OnePlus' Warp Charge, the earphones will provide a whopping 10 hours of playback time in just 10 minutes of charging. The earphones also come with IP55 dust and water resistance, so they can be used under several conditions. The earbuds also come with some quality of life features such as Quick Switch, Quick Pair and Magnetic Control. The earbuds are equipped with 9.2mm drivers that produce a bass-boosted sound signature. Bass lovers will enjoy the sound signature and the earphones sound great with genres such as pop, rap, EDM, and Bollywood.
Fans of the JBL signature sound will enjoy the JBL Tune 215BT. Equipped with massive 12.5mm drivers, the earphones have a punchy bass response with pretty clear mids. The earphones offer up to 16 hours of wireless playtime and quick charging. So, 10 minutes of charging will provide an hour of wireless playback. The earphones also come with the coveted multi-point connectivity feature that allows users to connect the buds to two devices simultaneously and switch between them seamlessly. You also get to choose between 6 vibrant colours – Black, Blue, Green, White, Gold and Purple. You also get features such as voice assistant support, Type-C charging, and three-button remote control.
Rs. 1,499
Rs. 2,999
in stock
as of 01 Oct 2023 17:46 17:46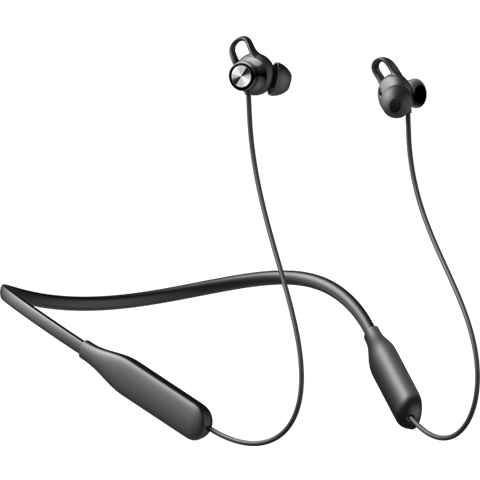 PROS:
Excellent battery life, Fast charging support, IP55 water and dust resistance
CONS:
Muddy bass response, No LDAC support (present on the Oppo Enco M31), No companion app
The latest Oppo wireless neckband headset – the Oppo Enco M32 – is the successor to the highly acclaimed Oppo Enco M31 that launched in May 2020. This refresh brings upgrades such as longer battery life, larger driver, and IP55 dust and water resistance. While the Oppo Enco M31 were provided audio bliss for beginner audiophiles and purists with their neutral sonic signature, the Oppo Enco M32 follow the more popular 'bass-first' philosophy with a V-shaped sound signature that will please bass lovers. These earphones have one of the best battery performances in this price segment and they come with a solid IP55 water and dust resistance rating. Additionally, you also get a secure and comfortable fit. The Oppo Enco M32 are pretty good entry-level neckband style earphones that we would recommend to bass lovers and fitness enthusiasts.
Rs. 1,799
Rs. 2,999
in stock
as of 30 Sep 2023 20:01 20:01
Disclaimer: Digit, like all other media houses, gives you links to online stores which contain embedded affiliate information, which allows us to get a tiny percentage of your purchase back from the online store. We urge all our readers to use our Buy button links to make their purchases as a way of supporting our work. If you are a user who already does this, thank you for supporting and keeping unbiased technology journalism alive in India.