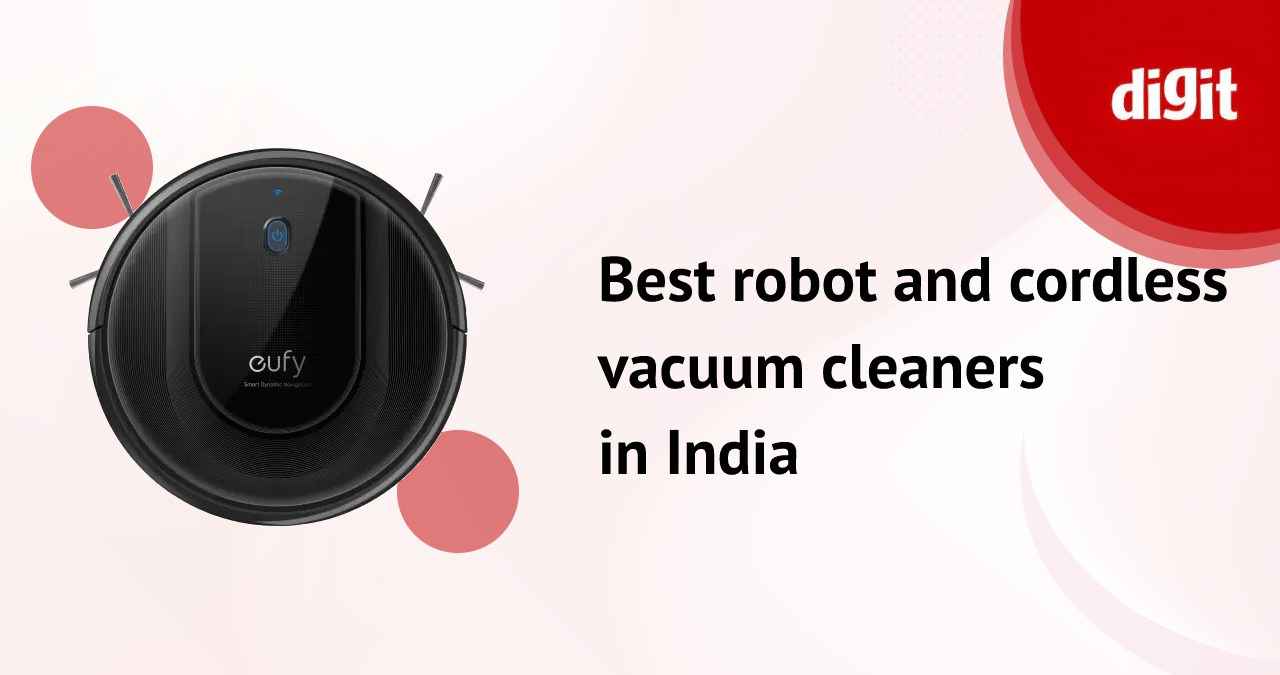 A clean home is something everyone wants, but no one likes to do it themselves. Well, this is 2023, so why don't we let gadgets help us out? In this list, we have curated some of the best cordless vacuum cleaners and best robot vacuum cleaners in India. This list of the best robot floor vacuum cleaner in India is ideal for those looking for complete automation. Meanwhile, the cordless vacuum cleaner is perfect for people who don't mind cleaning up but dislike those pesky cords getting in the way. Here is a list of the best cordless vacuum cleaner and best robot vacuum cleaners in India in 2023. Do note that these products are selected on the basis of their features and specifications, along with taking user ratings into consideration.
PROS:
Powerful suction, Convenient to hold and operate, Laser guidance is quite useful, Piezo sensor adds value
CONS:
Battery exhausts fast with deep cleaning, Quite Expensive
For the pros who want style and power
The Dyson Dyson V12 Detect Slim is amongst the best cordless vacuum cleaners you can buy right now. The vacuum cleaner has a powerful Dyson Hyperdymium motor and a floor-cleaning head with a laser that makes it easier to notice fine dust particles on hard floors. The vacuum cleaner comes with multiple attachments so that users can use one that is perfect for the job. This cleaner also measures dust particles sucked in and displays the data on its LCD screen, which adds to user satisfaction..
Rs. 52,900
Rs. 58,900
in stock
as of 28 Sep 2023 13:49 13:49
Disclaimer: Digit, like all other media houses, gives you links to online stores which contain embedded affiliate information, which allows us to get a tiny percentage of your purchase back from the online store. We urge all our readers to use our Buy button links to make their purchases as a way of supporting our work. If you are a user who already does this, thank you for supporting and keeping unbiased technology journalism alive in India.