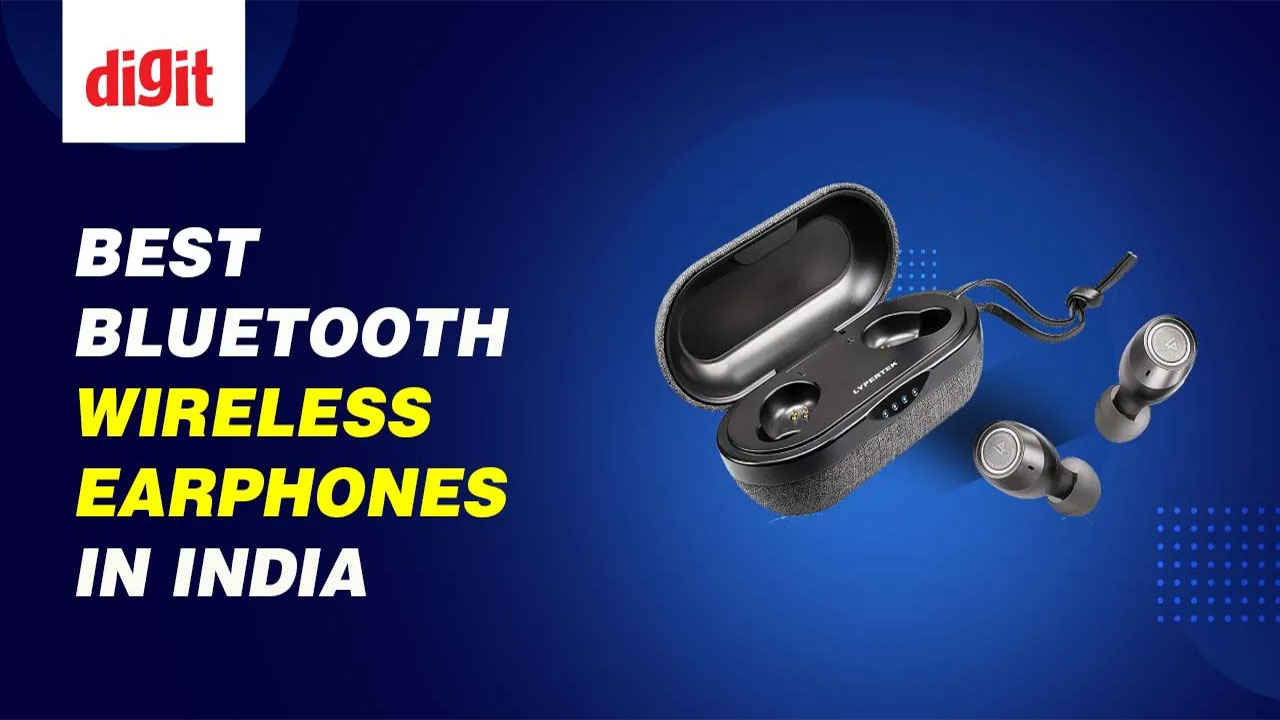 The sheer number of TWS earphones that have flooded the market in the recent years thanks to the rapid change in technology and the exponential rise in demand, can throw off anyone who is looking for the best-performing pair for themselves. You have brands like Sony coming and registering their presence in the top and middle tier of the market with their WF-1000XM4 and WF-C500 earphones. Then, there's Apple, playing in its own sandbox, which they like to call the "ecosystem", with their AirPods Pro. You have Jabra, trying hard to compete with others bringing in excellent fit and performance in thier Elite range of TWS earphones. Even Oppo and Nothing, which are relatively newer brands in the space, have brought in earphones that give tough competition to some of the hard hitters in the space. Just these two paragraphs threw you off, right? Now imagine scouring through pages and pages of listings. Sounds like a daunting task? Well, to save you some effort when you are out looking for a pair of TWS earphones, we have curated this list of some of the best Bluetooth wireless earphones in India. But, before diving in, let's have a look at some of the FAQs.
Probably the best TWS earphones to come out in recent years, the Sony WF-1000XM4 are a combination of great sound, design, battery, design, ANC, and features. These earphones sport one of the best sound signatures that we have experienced so far on TWS earphones, second only to the Samsung Galaxy Buds 2 Pro. The bass provides the perfect amount of rumble to the sound while not being muddy and overwhelming. We get support for LDAC codec and a well-made, feature-rich Headphones Connect app. The ANC is also one of the best in class, and the IPX4 certification means that you can wear these confidently around (not in a swimming pool) and in light rains.
Samsung Galaxy Buds 2 Pro came pretty close to bagging the top spot in this list. A compact package, excellent ANC, and coaxial dual drivers tuned by AKG. They produce awesome and well-rounded sound, which means that these earphones will be great for all kinds of content consumption and music listening needs on the go. However, you will need to keep these earphones charged up at the start of your day, as during our testing, we found the battery life on the earphones lasts about four and a half hours with ANC turned on. If you turn off ANC, it goes up, though.
One of the bulkiest earphones in this list, the Sennheiser Momentum True Wireless 3 sport a premium build, which is a clear indication of the performance they come packing with. They support Qi wireless charging, which is a handy addition considering they last about four and a half hours (tested). Their noise cancellation ranks amongst the best in the market. Support for aptX and aptX Adaptive codecs, and dual drivers come together to do a good job of producing a sound that would appease many bar the purists. Their soundstage is huge, meaning that you get a close to 3D-sound experience when using these earphones.
The best value for money earphones, the Oppo Enco X2, with a price that floats around ₹10,000, are a specimen for a well-rounded pair of earphones. Their sound quality is the best that you will get at the price, with the Dynaudio tuning bringing them close to neutral, with a slightly boosted bass. As an added bonus, they also support LDAC codec. Their ANC performance is also impressive in both indoor and outdoor environments. As for the features, they are loaded with plenty, some of which are generally found in flagship earphones that retail at double the price.
Apple AirPods Pro (2nd generation) are a definitive upgrade over the first-gen AirPods. Their sound signature and ANC is something that can potentially put some of the competition to shame. In some tracks though, you might find the bass to be slightly boomy, which can be a deal breaker if you are spending close to ₹27,000 on a pair of TWS earphones. Now, if you are in the ecosystem, you get support for a ton of features, including spatial audio, which is awesome, if you are in the ecosystem. If you are planning to pair these with an Android device for some reason, we'd strongly recommend you to steer clear of them.
Bose QuietComfort earphones II come with the quintessential Bose build and sound and build quality. There are some spikes in the lower end of the audio spectrum, which is noticeable, but not overwhelming and would be liked by many. You get a battery that lasts about six hours with ANC on, which is nothing special. Their fit is the most polarising part about these earphones. It is a complete hit and a miss, for most people. If you get a great fit, you will be tempted to throw a party celebrating the ANC and sound signature of these earphones. But if you don't, then you will be filing for a return.
The Sony WF-LS900N, better known as the Sony LinkBuds S are the younger brother of the flagship Sony WF-1000XM4 TWS earphones, which comfortably sit at the top of this list. These earphones feature a lightweight design with the case and earphones feeling durable in the time we spent testing these earphones. The sound signature has a boost in the bass frequencies, upto about 250 Hz, after which, the sound until 2250 Hz being very close to neutral. There's a dip past that, but during day-to-day use, you will find these earphones to be adequate. Purists, be ready to play with the EQ. The battery on these earphones, with ANC on, which by the way, was serviceable (same hardware as the 1000XM4), lasted just over five hours.
With a design and aesthetic that isn't matched by any earphones on the list, the Nothing Ear (2) TWS earphones launched with a lot of well-deserved hype. If you have used the Nothing Ear (1), you will definitely see the upgrades that Nothing has introduced. The sound signature is much more balanced, with the bass boost being very much toned down. The battery lasts a whole lot longer than the Ear (1), and the case has also been shrunk by a bit. The controls have also seen a change in implementation and perform better overall. Nothing Ear (2) is a worthy successor to the Ear (1) and makes a strong case for itself at ₹9,999.
Generally priced around ₹5,000, Sony WF-C500 is one pair of TWS earphones that stand out in the budget segment. Their sound signature is the closest there is (in this price range) to our target neutral response. They feature physical button controls instead of capacitive/touch-sensitive controls on most earphones. They fit well and have a sturdy case which earns them brownie points in terms of looks. These earphones lack ANC, which is a massive trade-off. But if you are someone who prefers passive isolation over ANC, then these earphones block out a lot of sound when you put on the right pair of tips that fit the shape of your ears.
Disclaimer: Digit, like all other media houses, gives you links to online stores which contain embedded affiliate information, which allows us to get a tiny percentage of your purchase back from the online store. We urge all our readers to use our Buy button links to make their purchases as a way of supporting our work. If you are a user who already does this, thank you for supporting and keeping unbiased technology journalism alive in India.