Best AMD based ASUS Gaming Laptops
If you're in the market for a gaming laptop then ASUS has one of the best lineups for gaming laptops in India. And If you're particularly interested in the best AMD based ASUS gaming laptops in India then this is the right list for you. We've looked at all the ASUS laptops currently selling in the market from the affordable ones to the most expensive ones featuring AMD hardware and we've created this list to touch upon all the different price brackets. You'll find laptops powered by the AMD Ryzen 6000 series mobile processors featuring AMD's latest Zen 3+ microarchitecture which has shown tremendous gains in performance over the older Ryzen 5000 series and also the older gen Ryzen 4000 processors and for the GPUs you'll find the versatile lineup from NVIDIA and AMD across the entire stack. Without further ado, here's the list of the best ASUS AMD Gaming laptops sorted by price.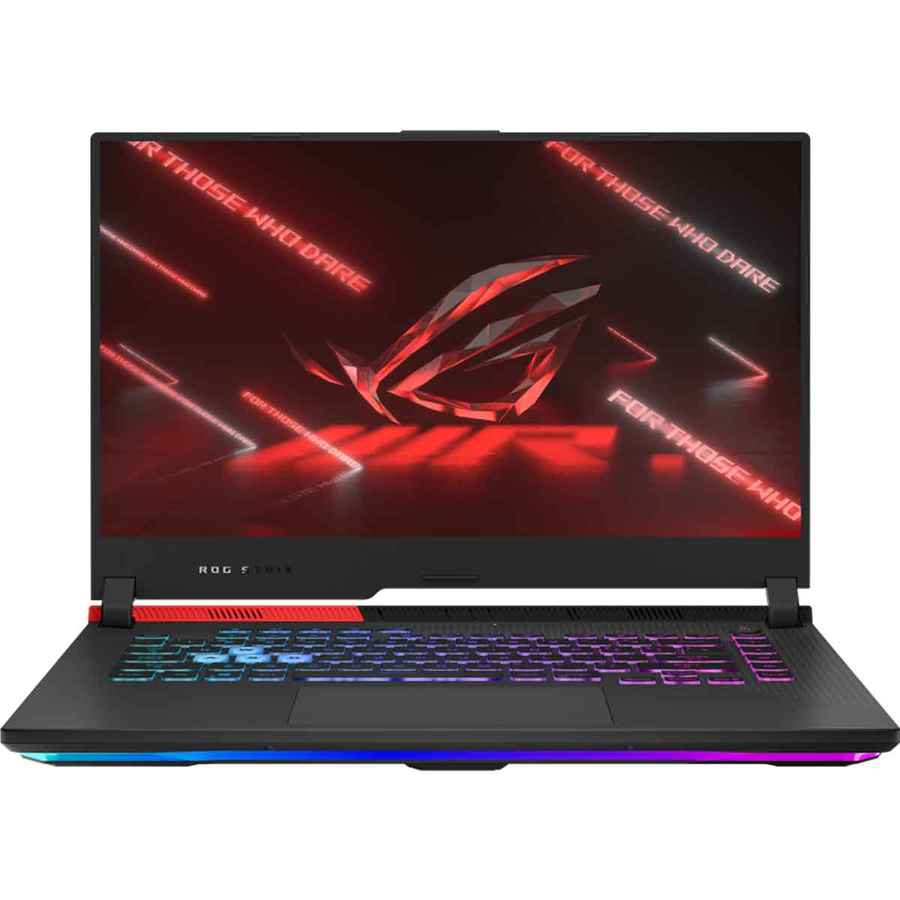 Featuring one of the best AMD processors with the best AMD graphics card for laptops, the ASUS ROG Strix G15 Advantage Edition is quite the outlier. It comes with the AMD Ryzen 9 5900HX which is the top of the line processor from the AMD Ryzen 5000 family which is based on their new 'Zen 3' cores. The AMD Ryzen 9 5900HX is an 8-Core / 16-Thread behemoth designed for a TDP of 45 Watts which ensures plenty of headroom but is also energy efficient compared to its desktop variant. And for the GPU, it has the AMD Radeon RX 6800M with 12 GB of VRAM. As for the other specs, it features 16 GB of RAM, 1 TB NVMe SSD and a 15.6-inch WQHD screen capable of running at 165 Hz. When it comes to defining a gaming laptop, the ASUS ROG Strix G15 Advantage Edition is pretty much what most gamers would be looking for.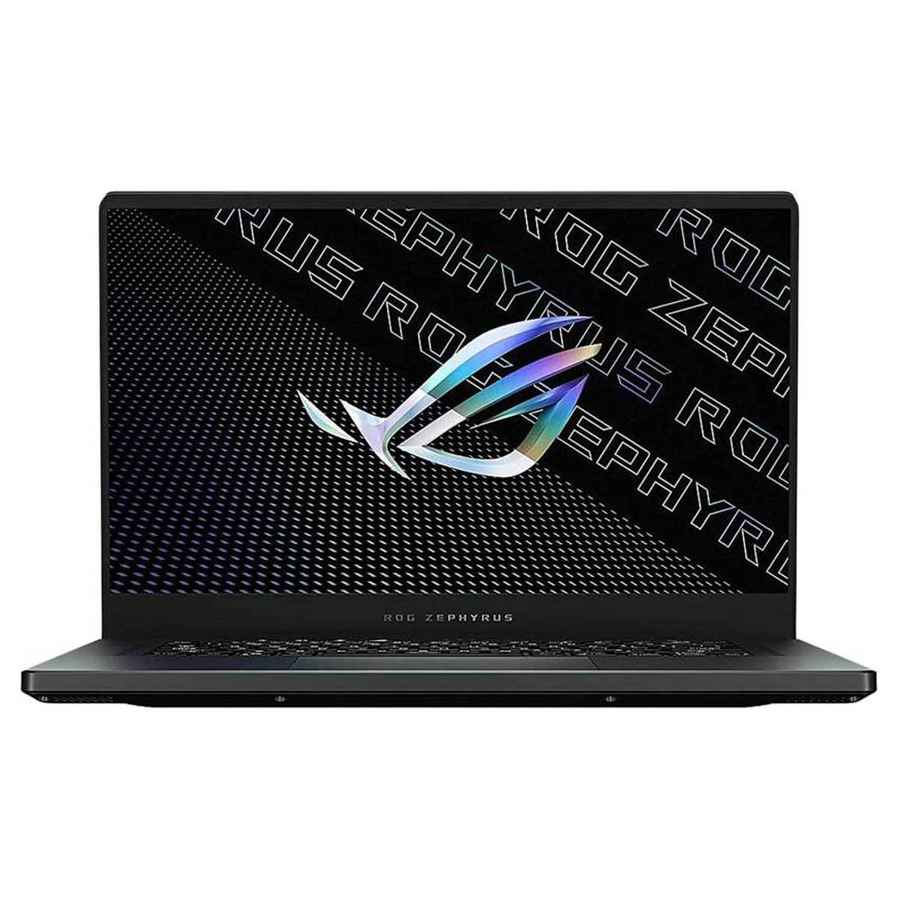 The Zephyrus G15 is one of the best Ryzen gaming laptops available in the market right now. The Zephyrus series is ASUS's premium thin and light line of gaming laptops, with modern and minimalistic aesthetics, geared more towards creators who also love gaming, a stark contrast from the Strix line at least in terms of design. The laptop comes with a AMD Ryzen 9 5900HS, a more power-efficient version of the 5900HX, it has 8-Cores / 16-Threads with a base clock of 3.00 GHz and a boost clock of 4.60 GHz paired with the RTX 3060 which comes with 6 GB of GDDR6 VRAM. Its other notable specifications include a 15.6-inch 1440p 165 Hz FreeSync compatible IPS display with a 100% DCI-P3 coverage, excellent for both Gaming and Content Creation, 16 GB of 3200 MHz DDR4 memory and 1 TB NVMe storage. If you're in the market for the best AMD laptops for Gaming but also need something that looks more professional, the ASUS Zephyrus G15 is an excellent choice with the only caveat being it doesn't come with a webcam so if that's something important for you then you might wanna steer clear of the G15.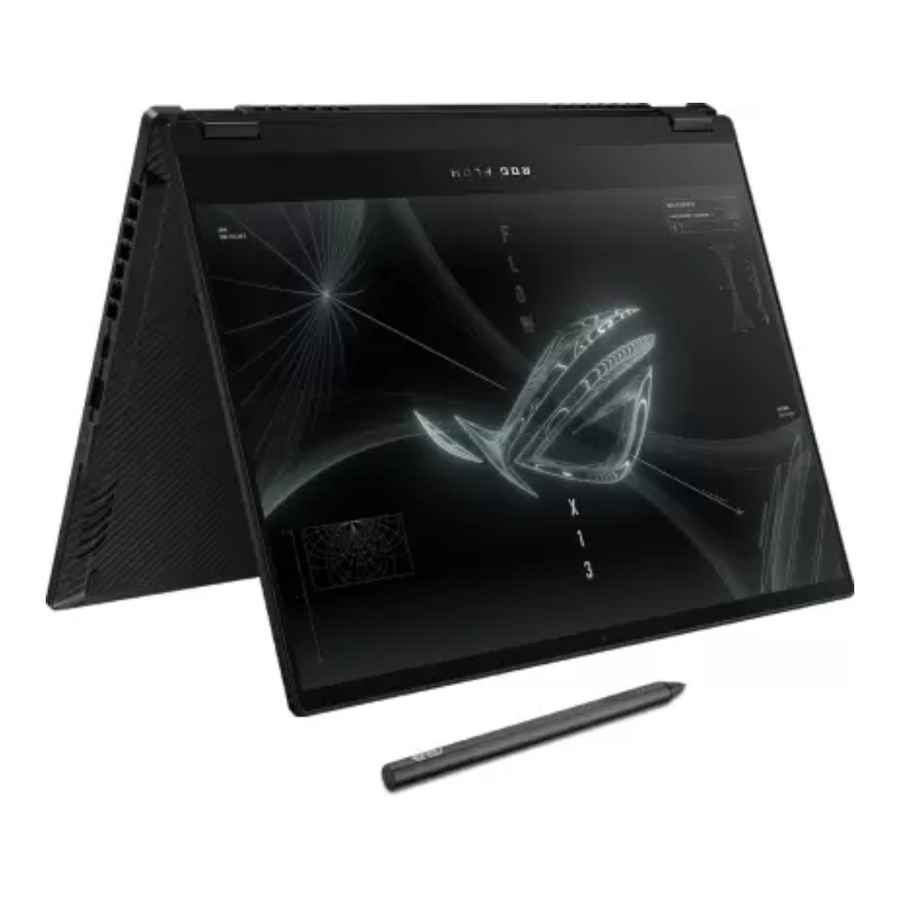 The Flow X13 from Asus is one of the most unique AMD gaming laptops in the market right now. It's a 2-in-1 thin-and-light gaming laptop that comes equipped with an AMD Ryzen 9 5900HS which is an 8-Core / 16-Thread CPU based on AMD's 'Zen 3' architecture, with a base clock of 3.00 GHz and a boost clock of 4.60 GHz, paired with the NVIDIA RTX 3050 Ti which a great efficient respectable GPU for 1080p gaming on the go. However, what makes the Flow X13 special is its XG mobile dock which contains a full power NVIDIA RTX 3080 mobile inside which you can connect to the X13 and get the power of an NVIDIA RTX 3080 mobile on a thin and light convertible but since this dock uses a proprietary connector you can only use it on the Flow X13 or other Flow devices but it's still an amazing ability unique to this lineup and if you are a someone who needs something light and portable but also wants to play modern AAA titles at higher resolution without losing the portability then the X13 is an excellent option for you.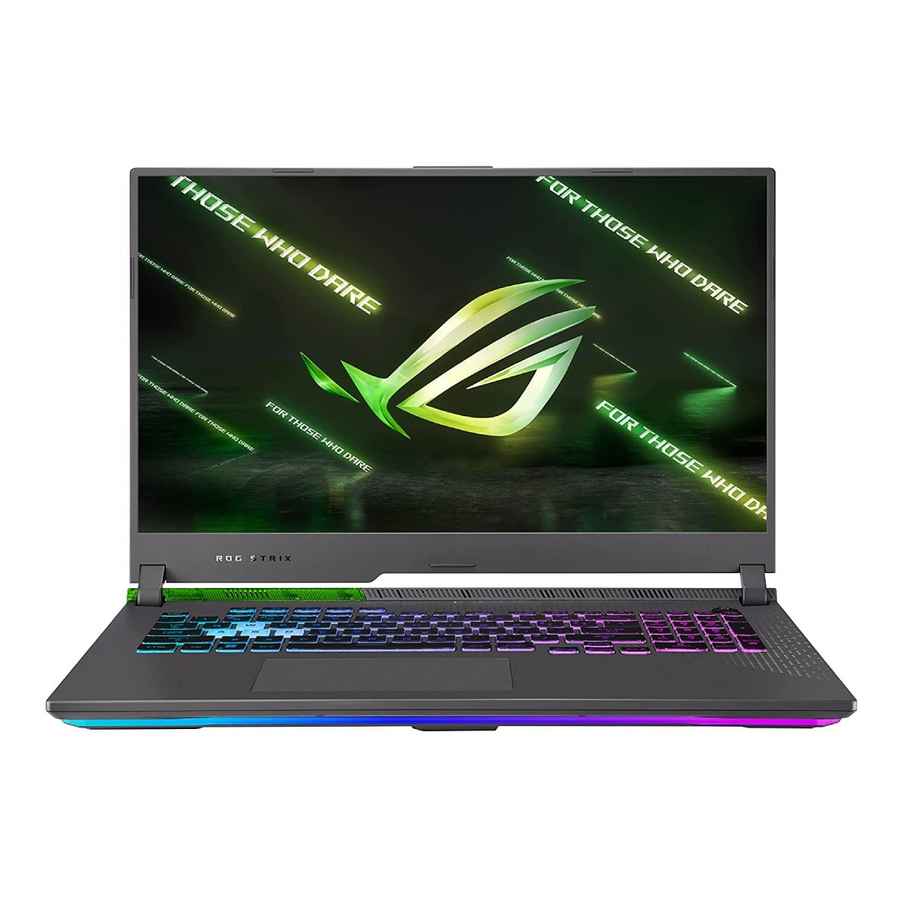 The ASUS ROG Strix G17 (2022) is one of the first laptops in the Indian market to feature the latest AMD Ryzen 6000 series mobile processors. It is powered by the AMD Ryzen 7 6800H which is an 8-Core / 16-Thread CPU based on AMD's 'ZEN 3+' architecture paired with the NVIDIA RTX 3050 making it one of the best CPU and GPU combos in the market right now. It's also got 16 GB of DDR5 memory which also adds to its performance giving it a decent advantage over DDR4 based systems. All of this ties into a 1080p IPS-level display that has a refresh rate of 144 Hz. Also, the laptop comes with a MUX switch so you can switch off the onboard graphics when needed. As for the storage, the G17 comes with 512GB NVMe SSD and the audio solution on the laptop is Dolby certified so you can be certain of a great listening experience.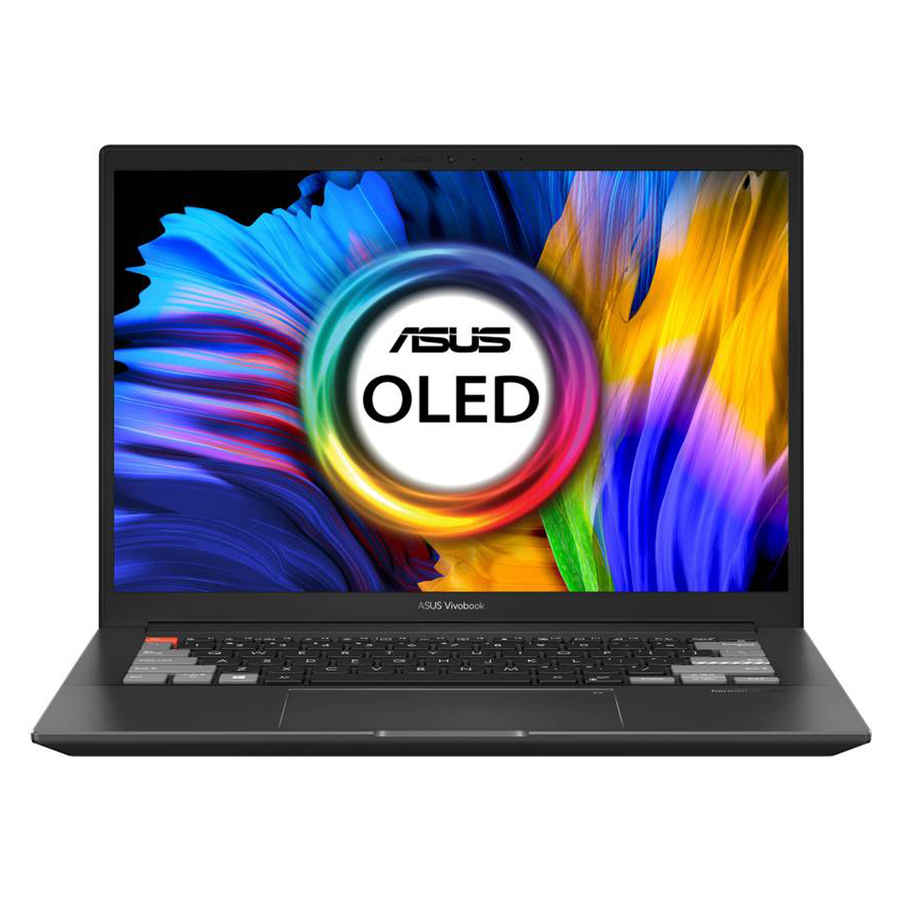 The VivoBook Pro 14X OLED (2021) is a creator notebook and not exactly a gaming notebook but it has all the right hardware to be featured on this list. It comes with an AMD Ryzen 9 5900H which is an 8-Core / 16-Thread processor with a base clock of 3.3 GHz and a max boost clock of 4.6 GHz. For the graphics, it has an NVIDIA RTX 3050 which is a modest gaming graphics card with 4GB of VRAM and can run plenty of games at 1080p with ease. The display on the laptop is a 90 Hz OLED panel which makes for spectacular visuals that are definitely going to impress the pants off of the user. For the storage, the VivoBook Pro 14X 1TB of NVMe SSD. There's also 16 GB of DDR4 memory which also makes it great for gaming.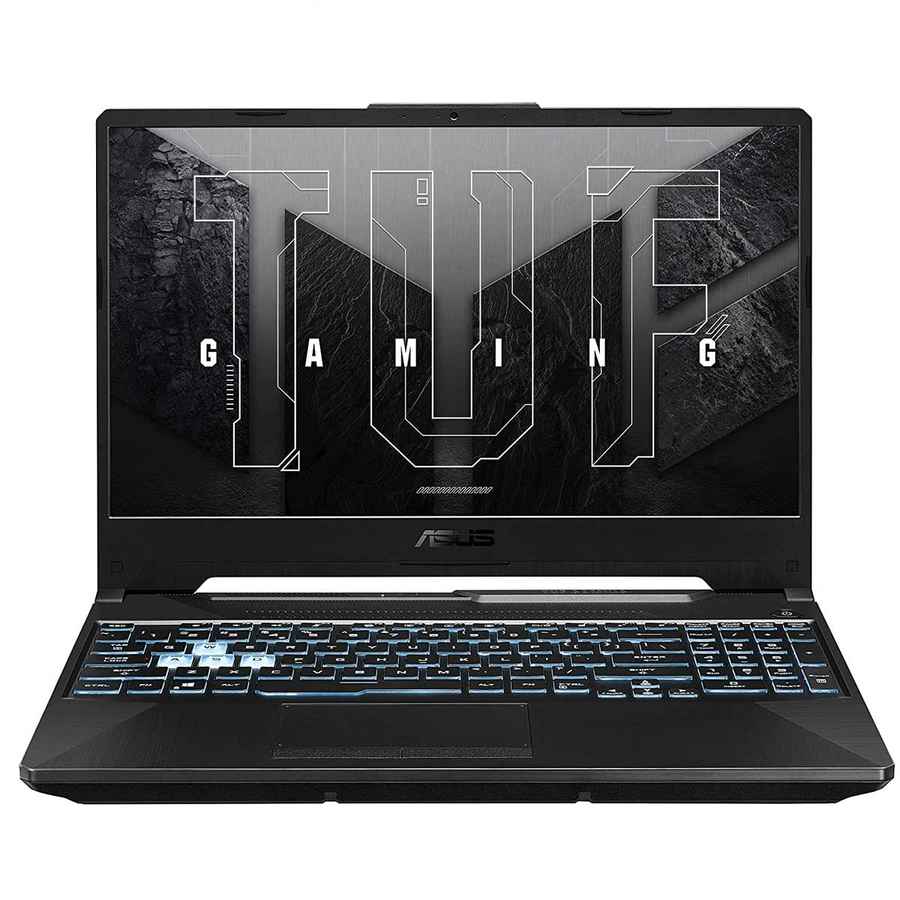 The ASUS TUF Gaming A15 (2021) comes with an AMD Ryzen 7 4800H, a 8-Core / 16-Thread chip based on AMD's 'Zen 2' microarchitecture and the NVIDIA RTX 3050 that comes with 4 GB of VRAM making it an extremely capable GPU capable of running most of the modern game titles at 1080p with a decent frame rate. Its other specs include a 15.6-inch 1080p 144 Hz display, 8 GB of 3200 MHz DDR4 memory, and a 512 GB of NVMe Storage. One of the salient features of the ASUS TUF Gaming A15 unit is that it is upgradeable which means you can easily add additional memory or additional storage should the need arise.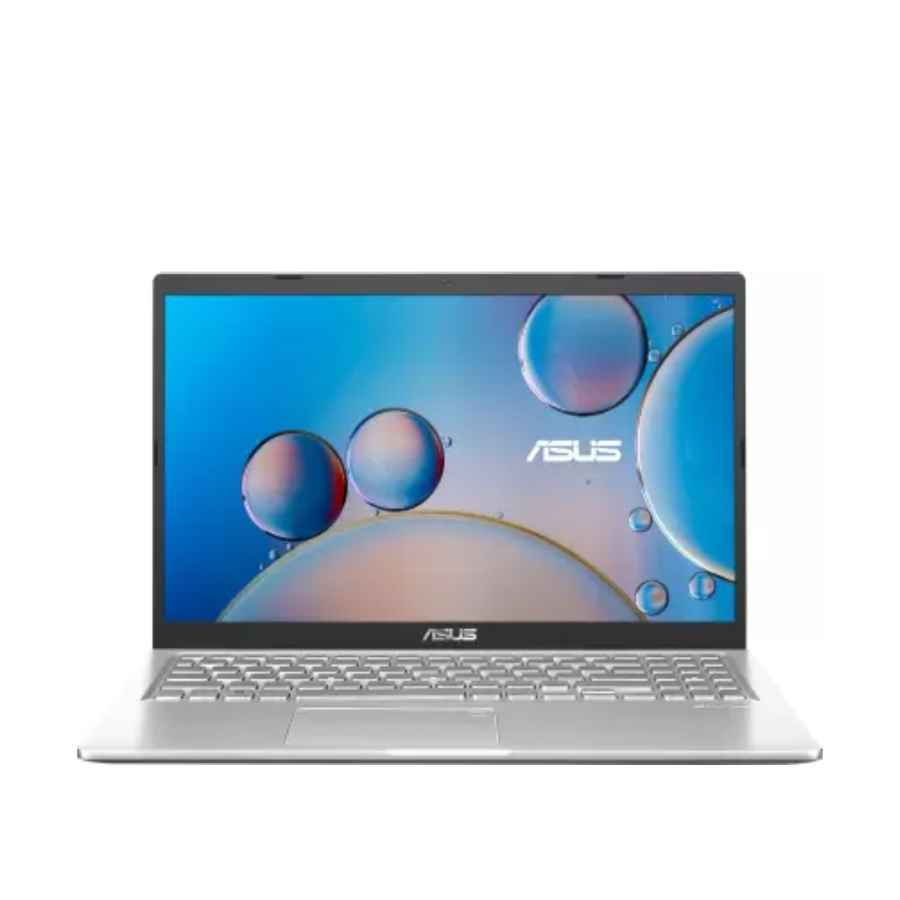 The Vivobook 15 is one of the best AMD gaming laptops under 50k. It comes equipped with the AMD Ryzen 5 5500U which is a 6-Core / 12-Thread CPU, based on the AMD 'Zen 2' microarchitecture. It is an extremely powerful CPU, especially at this price point and it's paired with 7 Graphics Cores of AMD Radeon Graphics clocked at 1800 MHz. The overall design of the Vivobook 15 is fairly minimalistic, it has a silver finish all around and just a single ASUS logo on the top and it's also a thin and light machine weighing in at around 1.8 kg which is pretty decent for a laptop of its size. Its other notable specs include a 15.6-inch Full HD display, 8 GB of DDR4 memory clocked at 3200 MHz, 512 GB of NVMe Storage and a great set of I/O including a fingerprint reader for Windows Hello. So if you're looking at AMD laptops for gaming under 50000, the Vivobook 15 is an excellent option to consider at its price.
Disclaimer: Digit, like all other media houses, gives you links to online stores which contain embedded affiliate information, which allows us to get a tiny percentage of your purchase back from the online store. We urge all our readers to use our Buy button links to make their purchases as a way of supporting our work. If you are a user who already does this, thank you for supporting and keeping unbiased technology journalism alive in India.