Timex Ironman Move X20 detailed review
When it comes to wristwatches, Timex is a popular brand. The company which was founded in 1854 has numerous sub brands under its name, one of which comprises of rugged and reliable watches, made in collaboration with the Ironman brand. Can the Timex Ironman Move X20 live up to the legacy of the brand? Let's find out.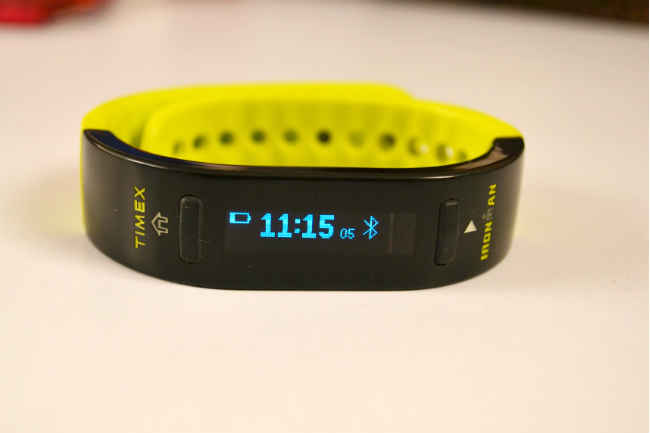 Build and design
The Timex Ironman Move X20's build is very similar to what you get from a normal Ironman watch, that is to say a good quality resin case and silicone belt. On the other hand, the design of the Timex Move X20 is rather unimpressive. The plastic shell which hold the sensors and the display sits rigidly on the wrist and makes the whole device feel awkward because it never really takes the shape of your wrist unlike traditional watches. As a result, you'll often find yourself fidgeting with the tracker during the day or just be annoyed by the way it wobbles when you move your arm. The charging port for the wearable is on the back with two conductive points which connect to the charging dock, which is then locked into place via a clasp; plus, the charging cable is really short adding to the unituitive design.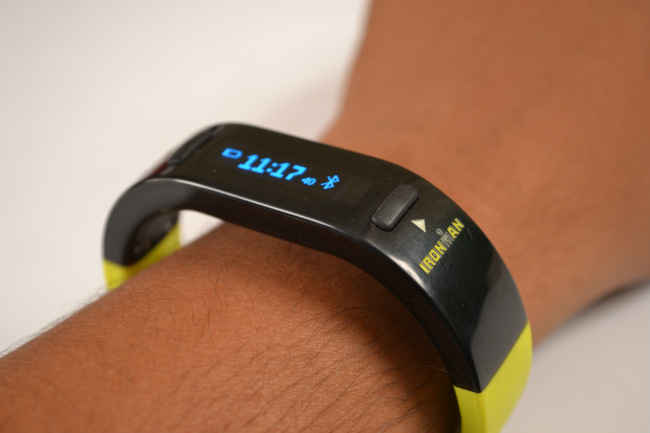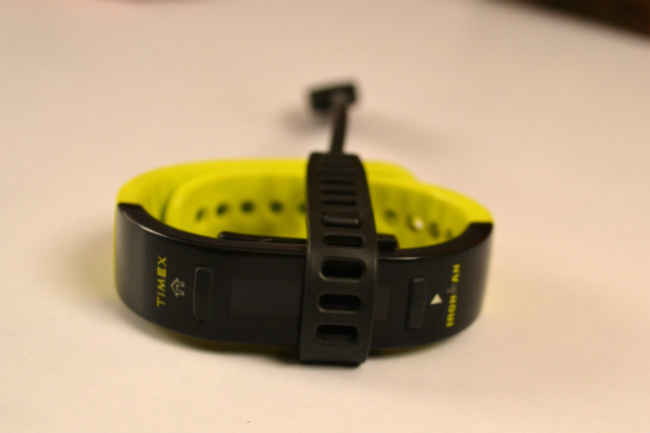 Features: covering all the basics
There are many fitness trackers available in the market which offer a lot more than a step counter and activity tracker but the Move X20 has covered only the basics. There is an activity tracker, workout tracker, sleep tracker and it tells time as well. When tethered to a smartphone, it also displays call and text message notifications which is quite handy. While the notifications work as intended, I had trouble with the activity tracker. Normal walking and workout sessions are recorded with an error margin of around 50-100 steps, normal for today's fitness trackers. The deal breaker for me however was that it also recorded my daily commute as part of my activity session, because it mistook me riding slowly on my scooter through Delhi traffic as me running. This meant at the end of the day according to the Partner app I was running 8-10 kilometers everyday and burning like 2,000 to 3,000 calories. I had to switch off the device during my commute to overcome this problem.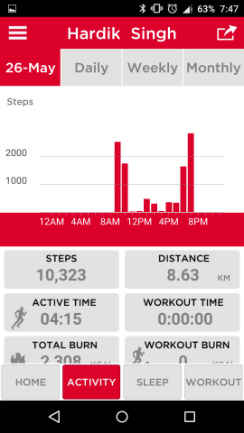 The illuminated LED display on the X20 is easily visible. By pressing the play button, you can toggle through time, step counter, distance counter, calorie counter, day & date and weather information as well if you have it tethered to a phone. As far as sleep tracking is concerned, the Timex Ironman Move X20 is quite accurate. I am a light sleeper and the device analysis did show that. However, some people may find it annoying that you have to push buttons to let it know that you are going to sleep or start a workout and repeat the ritual when you wake up or finish your workout.
A sloppy app
The Move X20 syncs with its partner app on a smartphone via Bluetooth. Like the wearable itself, the app also covers the basics and looks like a work in progress. You can monitor your activity and your sleep patterns but nothing else. A good partner app should give you tips regarding what to eat, what not eat or how to get the most out of your sleep. Fitness enthusiasts would love to have an app which would let them set goals according to what they have achieved or what they want to achieve. To put it in easy terms, all this activity data should translate into something which will let you optimize your lifestyle and fitness in the real world rather than just being some numbers in an app.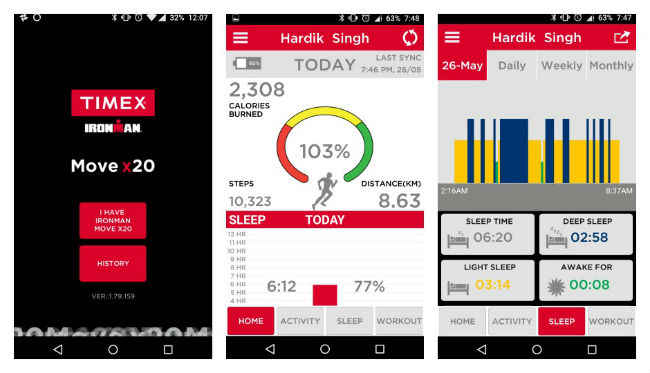 Battery: A week full of running around
In a week of use, the Timex Ironman Move X20's battery went from 100 percent to 10 percent which is average at best. There are plenty of fitness trackers in the market which offer much more 'on time' between charges. For example, an equally featured Garmin Vivofit claims a battery-life of one whole year.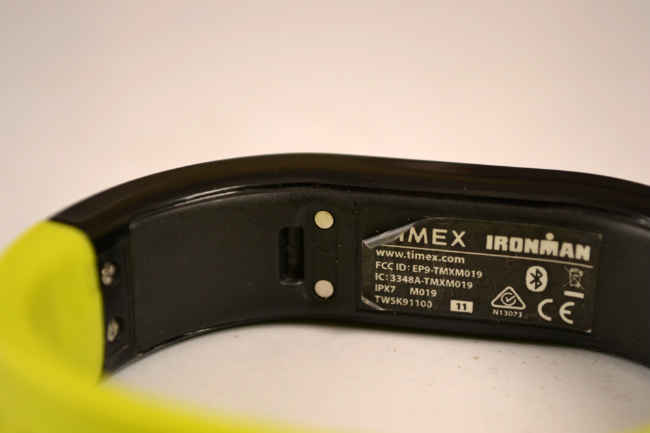 Bottomline
The Timex Ironman Move X20 does some things right but its inaccuracy and a high price tag bring it down. And with competition like the Garmin Vivofit and Xiaomi Mi Band which offer a similar set of features for much less, it's not a sensible buy either. Timex will have to strike the correct balance in the next iteration because right now, we can't recommend the Move X20.