Nike Fuel Band detailed review
Don't hit the gym routinely? That's alright because the Nike FuelBand is all about being more active in small, everyday ways. This gadget is designed to track and measure your daily movement. Made to be strapped on the wrist 24x7, Nike fuelband has an inbuilt accelerometer that measures and tells you how many calories you've burn throughout the day by keeping track of all your movements. Did you get out of bed and walk towards the washroom? The FuelBand will measure the steps you took. Did you sit on your desk and move your arms around a little to pick up objects? FuelBand is tracking it. Did you stand in the kitchen and make dinner? That's on the tab too. The FuelBand measures whole-body movement, to give the most realistic data possible. So when you're sitting and typing, you know exactly how many calories you're burning.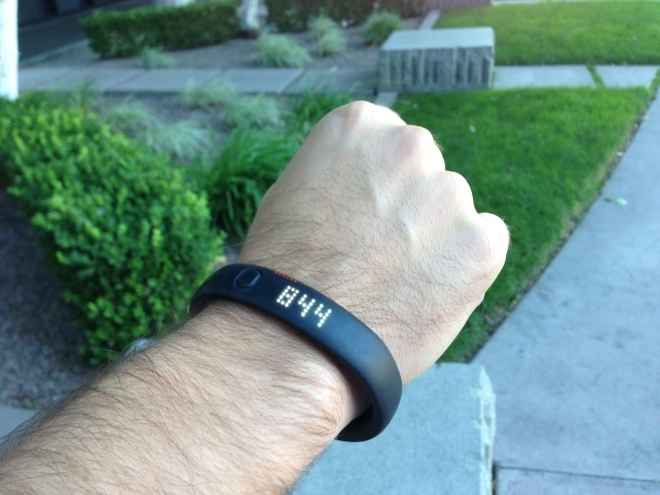 If you are already sold on the product after reading our verdict, you can directly head to the store and buy it by clicking on this link- Maniacstore.com

FuelBand tells you in real-time how active you have been upto that point. How many stairs you've climbed, steps you've taken and how many calories all that activity has helped you burn. If you're new to fitness or want to just keep a track of your daily energy use, there is no other gadget in the market that tells you realistically how active you've been outside (and inside) a gym. Its sleek and elegant design (available in four colours) makes it easy to wear to work, at home and to the gym. It's water-resistant so you can even take it in the shower with you! The point is to keep it on you at all times. Once you start logging every movement on the FuelBand, it'll help you set goals for yourself and blinks red when you start falling behind. It gives hourly updates (you can turn this feature off as well) and feedback to help improve your daily movement and workout.
Now here are a couple of things we love about FuelBand. You can sync it with your iPhone, iPad, Facebook and Twitter. It offers wireless transfer of all you data to your computer or phone. It comes with a USB cable as well and features Bluetooth so you can share your stats. The Nike FuelBand comes with its own social network where you can post your stats, make friends, join fitness groups and take on challenges. You can win trophies, unlock new levels of challenges and training, basically have a lot of fun while trying to be fit.
You can buy the Nike Fuelband in India here.