Samsung 65-inch SUHD TV- UA65JS9000 Review: Curved display dazzles the eye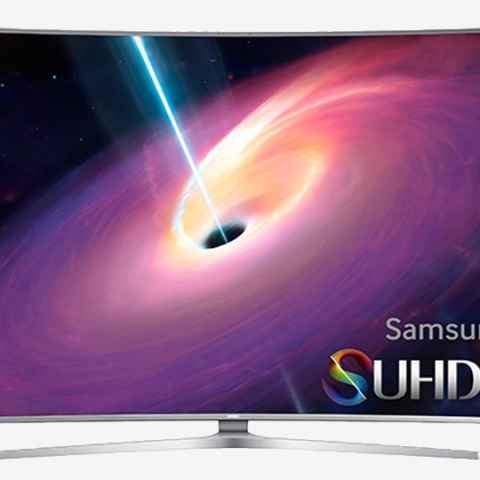 DIGIT RATING
85 /100
design

85

performance

90

value for money

70

features

90
PROS

Gorgeous curved display
Well built, attractive looks
Very good display performance
Upscale to UHD works very well
CONS

Screen mirroring only limited to Samsung phones
Verdict
If you're sitting on a pile of cash, in need of a 4K UHD TV soon, we highly recommend you buy this set.
BUY Samsung 65-inch SUHD TV- UA65JS9000
Samsung 65-inch SUHD TV- UA65JS9000 detailed review
This 65-inch UHD TV from Samsung is making us reevaluate our stance on curved displays. The TV set is beautifully constructed and easy to assemble. It has attractive silver bezel and shirring design on its back panel, no connectivity ports or wires, giving it a minimalist appeal. Turn the set on and its wireless motion-controlled remote lets you setup the TV within minutes, along with demos for tasks like turning on 3D, voice recognition or connecting to Wi-Fi internet (if required). We watched Videocon 4K UHD DTH, Blu-ray movies, 1080p content off USB drives, and gamed on the PS4.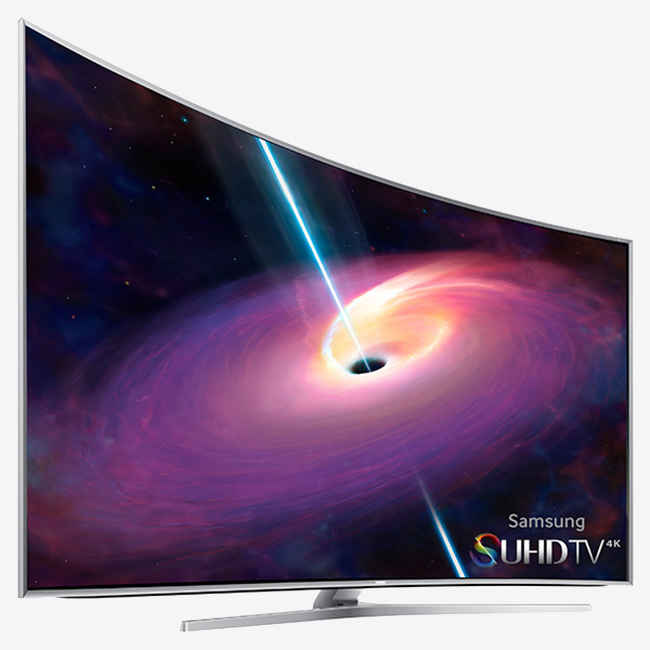 We saw the TV's color gamut encompass 100% of sRGB color space, which is very good, and have a maximum brightness of 302.9 cd/m2 and 1100:1 contrast ratio – all these numbers are some of the best we've ever recorded on a TV. This is no OLED TV, but it comes pretty darn close to matching its near excellent black levels. Watching 1080i and 1080p content natively upscaled to UHD resolution and gaming on the PS4 was great, no judder or response lag issues. 3D also behaved pretty well. Screen mirroring off compatible Samsung phones also worked well.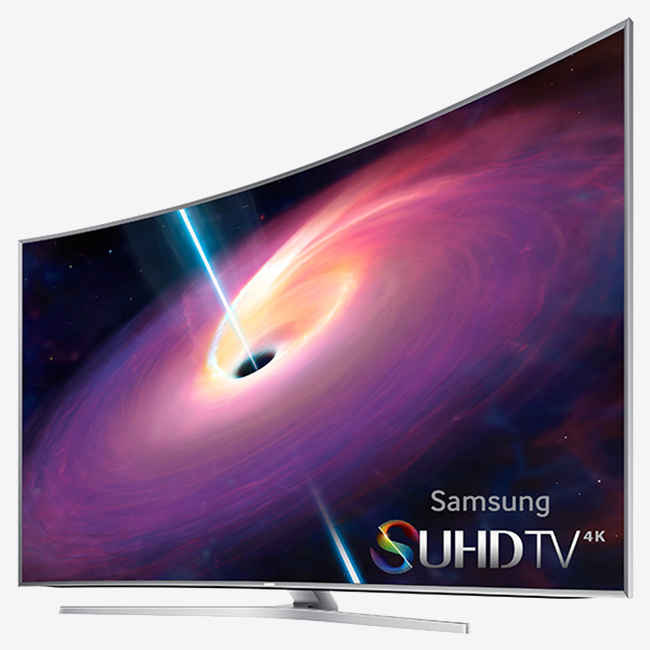 If you're sitting on a pile of cash, in need of a 4K UHD TV soon, we highly recommend you buy this set.
Specifications
Model: UA65JS9000
Screen: 65-inch UHD (3840x2160)
Engine:Octa-core processor with SUHD remaster engine
True Refresh Rate: 120Hz
3D: Yes, glasses included
Connectivity: 4 x HDMI, 3 x USB, Composite, Component, Digital Audio in/out
Smart TV: Yes
Remote: Yes
Other: Screen Mirroring, Voice Control, Motion Control, Upscale to UHD
OS: Tizen
Wt: 33 kg
Contact
Samsung India Pvt Ltd
Phone: 1800 3000 8282
Website: samsung.com/in

Jayesh Shinde
Cower, puny human, for I am Big Daddy! The ground rumbles beneath my feet, the very air you breathe resonates to my primal roar. Mere mortals, I am the scourge of the n00bs, destroyer of worlds. Fear my might, tremble in my presence.