XnView 1.97.8 [Download of the Day] detailed review
XnView is a free powerful and light media viewer that claims to support about 400 different image formats to import from and about 50 different image formats to export to. A list of the formats can be checked at this link. It also supports viewing animated GIF, ICO and PNG formats that Windows 7 does not have by default in the 'Windows Photo Viewer'. It'll also work seamlessly with your TWAIN and WIA devices, e.g. a scanner.
XnView may sound like just another image viewer, but it does much more than simply viewing. XnView is a handy utility for converting, editing and organising your images/graphics and even video files. Over time, XnView has become popular with the features that it has to offer and if compared to other such similar software (even the paid ones), XnView holds its own.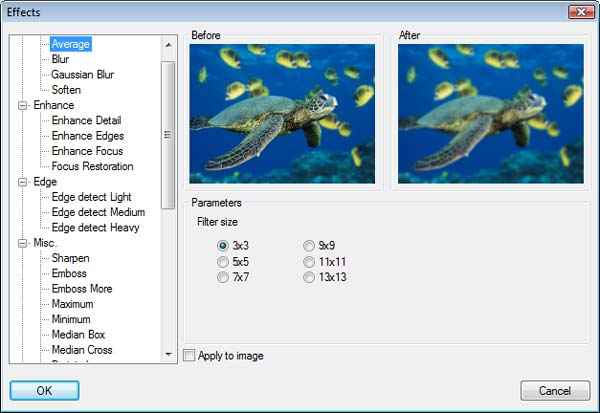 Apart from being able to view a large type of image formats, XnView also provides semi-pro functionalities to edit images. This involves rotation, resizing, cropping, contrast / brightness adjusting, modifying number of colors, applying filters/effects, etc. Another noticeable feature of XnView that is must to come handy, is the batch image processing. With Batch Convert and Batch Rename, you'll surely save a lot of productive time and repetition of work. XnView has an user-friendly interface, supporting file drag & drop.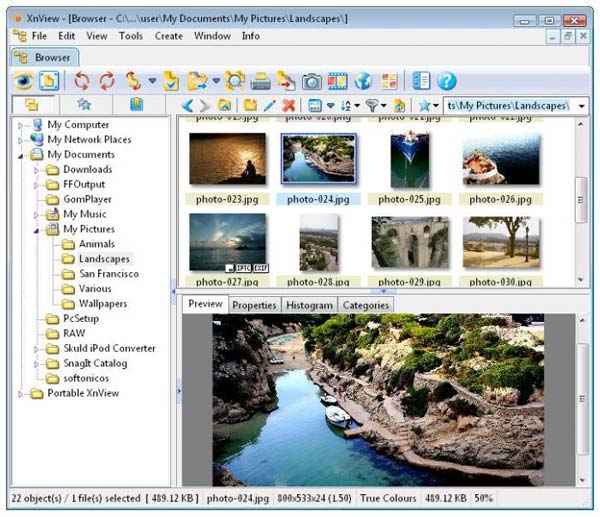 Even after providing us with so many features, XnView is very lightweight on the system and comes as a 4.39MB Windows installation package. There are beta and older version builds available for MacOS X, Linux and other operating systems also, with some features missing here and there. Users can download the build for their Operating system from this link.