Prevx 3.0 [Download of the Day] detailed review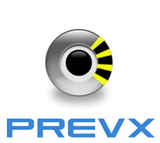 Prevx 3.0 is a minimalistic security tool that can help you keep malware out of your PC as well as protect your data from potential hackers.

We mostly use Anti-virus programs or Security Suites to protect our computers from malware, but Prevx is different from such products. Prevx is a very small software with a equally small memory footprint. In simple words, Prevx is a malware scanner. While most other malware scanners need regular virus updates, Prevx uses a cloud based virus database, (i.e. it's located on its servers) to check the security risks of the files scanned by it. The scan rate of Prevx is fast and it is known to scan files of more than 100GB in less than 10 minutes.

It should however be noted that Prevx free has the feature of scanning, detecting and removing minor-risk malware, but to remove any major-risk malware that it detects, you need to buy the full version of the product. Prevx is also a "Microsoft Gold Certified Partner", which further vouches for the product's support and quality. Prevx has another con, which may or may not affect you much, you need to be connected to internet while you perform the file scan. While most people have 24x7 internet connections now, for those with very limited bandwidth, this "flaw" might be fatal.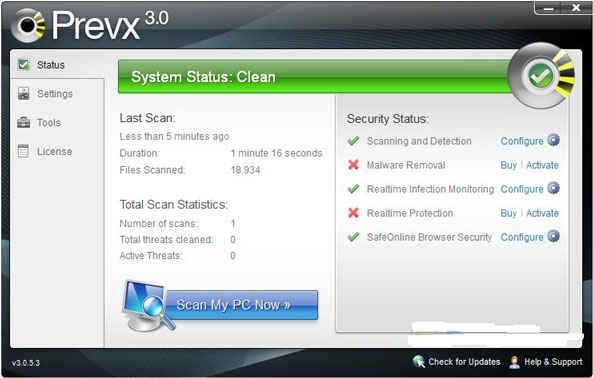 The Free version of Prevx is about 1MB in size and is compatible with any Windows versions XP and above. To use Prevx, you need not remove your current security softwares, since Prevx plays nice with other anti-virus softwares. The full version of this software can be bought for 35 USD (for a single user) from this link. We would rather recommend you try the free version first; download the latest Prevx 3.0.5.3 from this link.