ECS Z170 Claymore detailed review
Here's a Z170 motherboard you'd want to consider when upgrading to Skylake. The board itself carries a matte black and gold colour scheme which is very close to what ASRock and ASUS have in its price segment. The components seems quite well dispersed with plenty of space between components. The Z170 Claymore packs in a few premium features that are would ordinarily set prices skyrocketing with most brands. For example, it has five PCIe slots which aren't all rated for x16 but will run in either x16/x4/x0/x1/x4 or x8/x4/x8/x1/x4 configuration which is sufficient for 2-way SLI and 3-way CrossFireX but this isn't certified for SLI. This wasn't a problem a while back as you could use HyperSLI to trick your motherboard, but that project is no longer active.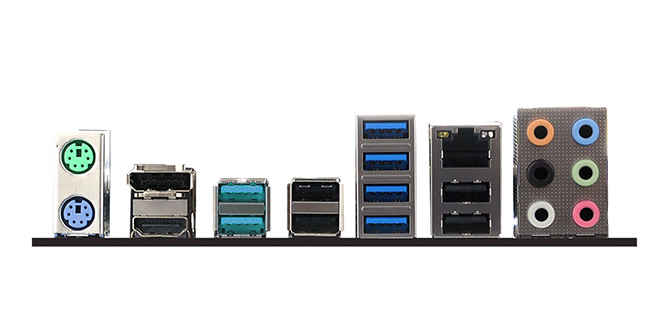 Other features include a BIOS debug LED and a new ethernet controller from Realtek. The Dragon 8118AS is Realtek's answer to Killer NIC which so many gaming motherboards come with. It can be argued that Killer's software suite does more harm than good so getting a similar feature set from Realtek is good since competition improves product quality for the consumer. The Z170 Claymore does not come with USB Type-C but instead has two USB 3.1 Type A ports. We'd like to believe two is better than one, so we're more in favour of this design. Also, most phones that have USB Type-C have a Type-A connector at the other end, so this setup is more useful.
Specifications
Chipset: Intel Z170
Memory support: 4x3200(OC)MHz upto 64GB
LAN: Realtek Dragon 8118AS Gigabit Ethernet
Audio: Realtek ALC1150
SATA: 4x SATA III
Expansion: 5x PCIe X16(x16/x4/x0/x1/x4)
Dimensions (LxWxD): 305 mm x 244 mm
Warranty: 3 years
Contact
Elitegroup Computer Systems Co. Ltd.
Phone: +91-9820357713
Email: bhattrajshekhar@ecs.com.tw
Website: www.ecs.com.tw