ECS Elitegroup Black Series A890GXM-A detailed review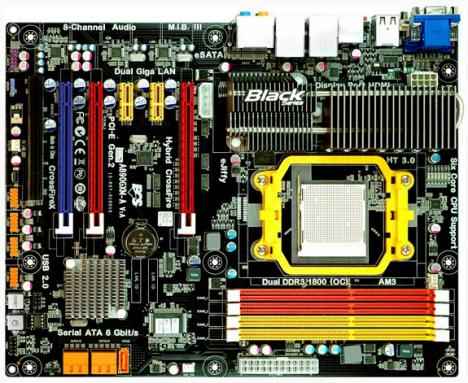 The ECS Elitegroup Black series A890GXM-A's layout is very neat and looks very pleasing to the eye, specially the heat sink around the northbridge. The dark PCB is contrasted very well with bright warm colours on the PCI express slot, socket and memory card slots.



ECS Elitegroup Black Series A890GXM-A Socket

The A890GXM-A has the AM3 socket which can support the AMD Phenom II, the AMD Athlon II and the AMD Sempron processors. The socket is surrounded by 4 DIMM slots which can house DDR3 RAM and the northbridge heatsink. It has a side port memory located beside the chipset, which enhances the output of the chipset and reduces the workload of the processor. The board also has support for six-core AMD processors that will be launched somewhere in the April - May period.


In addition to two PCIe x1 slots and one PCI slot, the motherboard has two PCIe x16 slots for graphics cards. The board comes with a CrossfireX support to link graphics solutions. Sadly, there is no support for USB 3.0 on this motherboard. The board has five SATA 3.0 ports.

The layout of the board is clean – there is ample space to plug in multiple cards or have PCIe x1/x4 cards placed beyond the first PCIe x16 slot. The dedicated power and reset buttons are handy as well.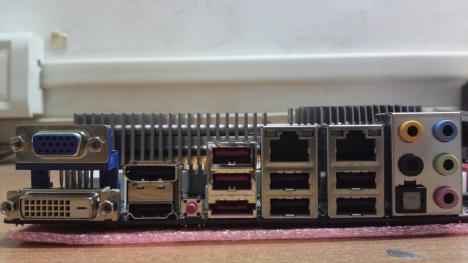 It has six USB2.0 ports with a provision to add four more ports, digital audio ports with an optical SPDIF to connect to digital audio output devices, an HDMI port, an eSATA port. There is a CMOS reset button between the HDMI and eSATA port columns to recover from any failed overclocking attempts. Both DVI and VGA video output connections are present.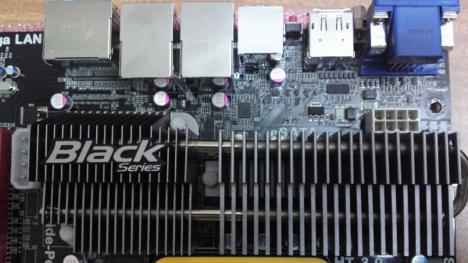 Further reading: