Corsair H110i GT Liquid Cooler Review: Better built, now with RGB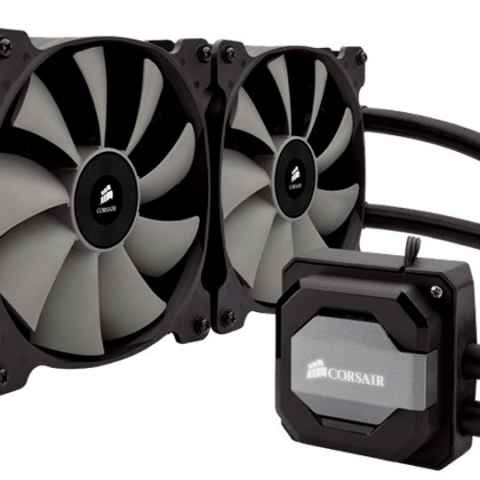 PROS

Excellent cooling performance
280mm Radiator
Feature rich software suite
CONS

Expensive
Fans don't have rubber dampeners
Verdict
The Corsair H110i GT is a pretty decent cooler with great cooling performance. The included software suite allows plenty of customisation for the RGB lighting and that, undoubtedly, has an appeal for the enthusiast community. However, given that the bundle isn't cheap and the fact that not many mid-range cabinets support 280 mm radiators restricts the number of cabinets that one can get. However, the bigger radiator does deliver a cool and silent performance.
Corsair H110i GT Liquid Cooler detailed review
The H110i GT isn't a new cooler by any means but it is one of two All-in-One units to sport a 280mm radiator, the other being NZXT's Kraken X61. While this might reduce your options when it comes to picking a cabinet, it's compensated by the extra cooling afforded by the bigger radiator. Another aspect that makes the cooler seem attractive to enthusiasts is the RGB lighting present on the CPU block. Using Corsair Link, you can monitor coolant levels, temperature sensors and set your colour profile to vary based on different heat levels. The OEM is still Asetek so you're still getting a great product. The tubing is sheathed in a thin cloth layer with the joints reinforced with a short springy winding. This is a good change over the rigid plastic joints which would occasionally crack after some time. Lastly, the bigger cold plate is a welcome change and when you see that its mounting relies on a sandwiching mechanism of two metal plates, the cooler becomes viable for GPUs, too.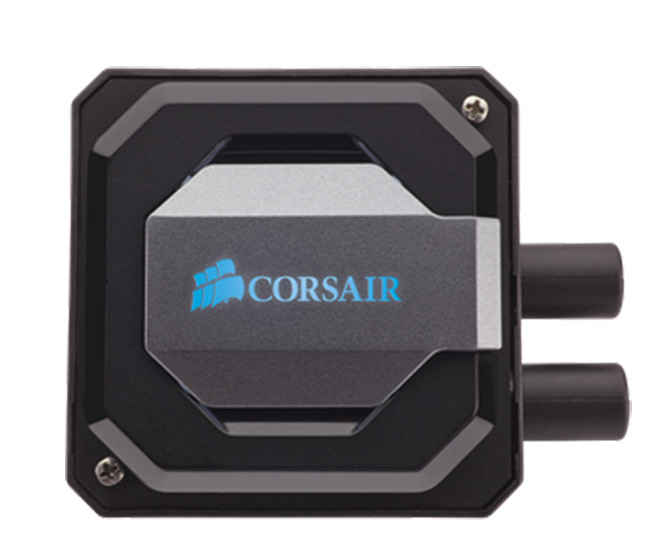 As for the cons, it would have been better if they'd have included a small tube of thermal paste. And the fans don't have any rubber padding to reduce vibration. This is a little odd since if you go about purchasing Corsair fans, they do come with a little block of rubber at each of the corners.
Performance wise, there's barely any difference between the H110i GT and the H110. We saw peak temp of 53 degrees at load conditions with a 4960X running at 3.6 GHz while taking it up to 4 GHz took peak temps to 63C.

Specifications
Type: AIO Liquid Cooler
Radiator size: 280 mm
Radiator dimensions: 140 x 322 x 27 (WxLxD)
Cold plate material: Copper
Intel Sockets: LGA 1150, 1151, 1155, 1156, 1366, 2011, 2011-3
AMD Sockets: AM2, AM3, FM1, FM2
Warranty: 5 years
Contact
Corsair Components, Inc.
Phone: 1800-425-5464
Email: Contact form
Website: http://www.corsair.com