Zen Ultrafone 701HD detailed review
The Zen Ultrafone 701HD is the latest Android smartphone to come dashing out of the gates with a 5-inch IPS display and a quad-core processor under the hood, all within a budget price. Let's see if it lives up to the 'Ultrafone' branding.

Features

The Zen smartphone wields some impressive hardware that includes a 1.2GHz quad-core processor, 1GB of RAM, a 5-inch IPS display with a resolution of 1280x720 pixels and pixel density of 294 ppi, an 8MP primary camera and a 2000mAh battery. Check out the table below to compare the 701HD's specs with competing phones such as the XOLO Q1000 and the Micromax Canvas HD.
| | | | |
| --- | --- | --- | --- |
| | Zen Ultrafone 701HD | | |
| | Android 4.2 | | |
| | 5-inch | | |
| | IPS LCD | | |
| | 1280x720 | | |
| | 4GB | | |
| | up to 32GB via a microSD card | up to 32GB via a microSD card | up to 32GB via a microSD card |
| | 1.2GHz quad-core | | |
| | 1GB | | |
| | 8MP | | |
| | 3.2MP | | |
| | Yes | | |
| | 2000 | | |
| | Rs. 11,990 | | |
As the table above shows, the Ultrafone 701HD's specs look almost like a mirror image of the Q1000 and the Canvas HD. The only considerable difference is with respect to the price and the megapixel count of the front-facing camera. The Zen smartphone ekes out a small victory in this department.

Performance

The Zen Ultrafone 701HD is a great performer at its price-range and stands tall at the top in most benchmarks. To get a better understanding of how the 701HD's benchmark scores compare to those of the Canvas HD and the Q1000, take a look at this table:
| | | | |
| --- | --- | --- | --- |
| Model | Zen Ultrafone 701HD | Xolo Q1000 | Micromax Canvas HD |
| Browsermark | 2279 | 2241 | 1563 |
| Quadrant Standard | 4084 | 3971 | 3596 |
| AnTuTu | 12627 | 12908 | 13148 |
| Smartbench 2012 | 3353 | 3621 | 3643 |
The scores prove that the Zen smartphone is neck in neck with the two competing smartphones at least with respect to benchmarks. But as we've learnt, benchmark performance doesn't always directly translate into real-world performance. Fortunately, the Ultrafone 701HD offers very good performance in the real world as well. The phone is consistently breezy and I didn't run across any freezes or performance issues during the time of my review.

Popular games like Temple Run 2, Angry Birds Star Wars and Dead Trigger also ran on the 701HD without any problems. However, Real Racing 3 crashed every single time I tried to run it.

During calls, voices on the Ultrafone sound a little soft albeit sharp. In noisy environments, I struggled to properly hear everything that was being said during a call. The speaker on the Zen smartphone is also not powerful and shouldn't really be used unless you have no other choice.

The 701HD did very well in our battery tests and stayed alive for over six and a half hours while playing a test video. This should easily translate into over a day of regular use without needing a charge.

Design & Usability

The Ultrafone 701HD runs on Android 4.2 and uses the default Android skin which means that it offers a minimal learning curve for users already familiar with Android. The phone is also a pleasure to use thanks to smooth animations and very responsive touch. The virtual keyboard is also accurate and suited for typing out long messages.

The Zen smartphone is also one of the most well-built devices you'll run across in this price segment. The 701HD uses a combination of glass and matte plastic in its build which makes it feel solid. The Ultrafone doesn't really look that different from most large screened phones in the market today, but the build quality does make quite a difference.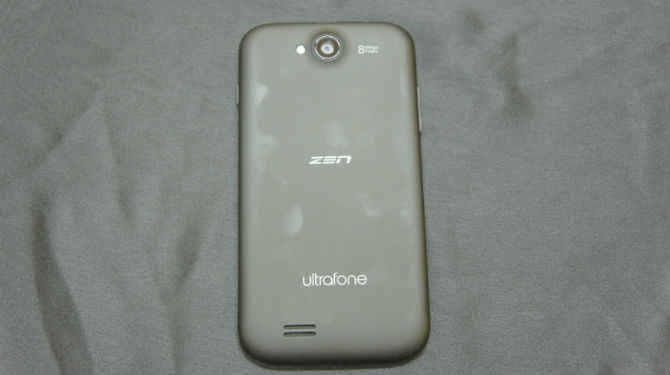 Adding to the good looks of the Ultrafone 701HD is its large 5-inch IPS display. The display is very vibrant and sharp and is suited to reading text and watching videos. The viewing angles on the display are also good although from extreme angles, a pink tint is visible on it.

Overall, even if the Zen Ultrafone 701HD doesn't sport a unique look, it scores high in terms of design thanks to its solid build and quality display.

Camera performance

Considering that most budget phones have average cameras irrespective of megapixel count, the Zen's disappointing performance in this aspect wasn't a surprise. In low-light, the Zen's camera is absolutely terrible with noisy images that almost look that they have been shot in a cave. In good lighting things get better but not by much. The resulting images have wonky contrast levels and low details with everything looking too white.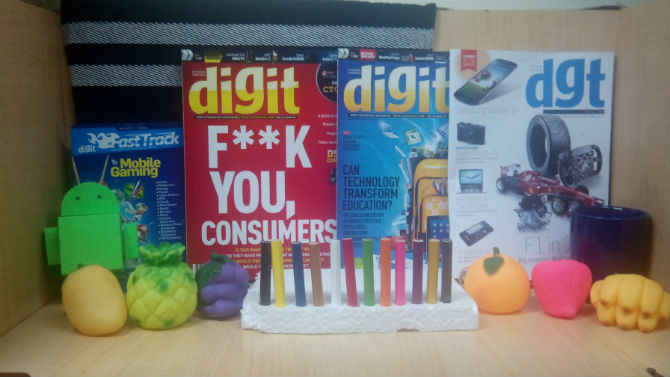 Photo clicked indoors under good lighting (click on image to enlarge in new window)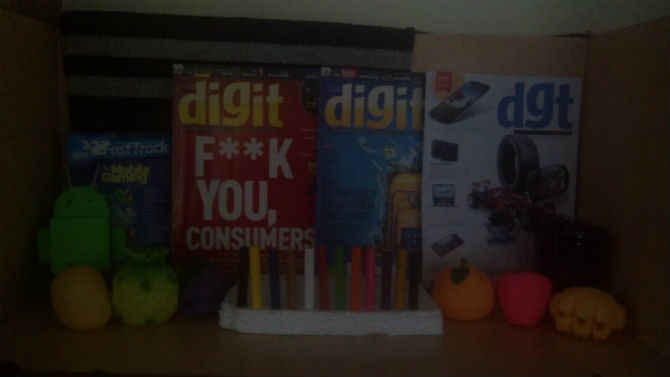 Photo shot indoors under low-light (click on image to enlarge in new window)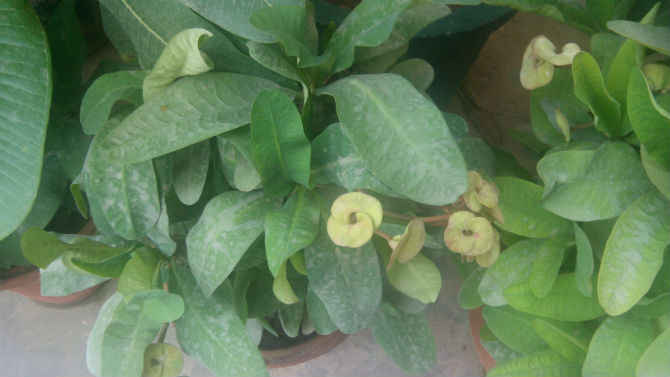 Image clicked outdoors under sunlight (click on image to enlarge in new window)
On the other hand, the Zen is quite good at recording videos. The phone can shoot 1080p videos that look good and play without any stuttering issues. However, the videos do look noisy and have some focusing problems when there are multiple subjects at different distances from the camera.

To sum it up, the Zen Ultrafone doesn't do much to break the trend of poor camera performance from budget phones inspite of its decent video recording prowess.

Multimedia

As mentioned earlier, the 701HD is good for watching videos thanks to its display. The Zen ran all our test videos (including 1080p ones) effortlessly, although there were some audio issues with one of our 1080p MKV videos. There's nothing to complain about the phone's audio playback either, just keep away from the terrible bundled earphones.

If you're looking for a smartphone that does justice to your music and videos, the Zen won't disappoint you.

Bottomline

The Zen Ultrafone 701HD is a very good buy especially considering that it's less expensive than both the Micromax Canvas HD and the XOLO Q1000, and provides equal, if not better, performance in almost all departments. However, if you're looking for a better camera, then go for the Spice Stellar Pinnacle Pro that retails for Rs. 14,990.

The Zen Ultrafone 701HD is available today for Rs. 11,990. If you're looking for a large-screened Android smartphone under Rs. 15,000, you should buy it.