Sony Xperia XZs detailed review
Sony's Xperia lineup is often an exhibition of the best of technology that Sony makes for mobile devices, and the Sony Xperia XZs here is no less. While it is not radically new, it is an able contender among flagship smartphones of 2017. Powered by the Qualcomm Snapdragon 820, the Xperia XZs presents a reasonably compact form within a well-crafted chassis. The Xperia XZs is a stop-gap flagship, launched to fill the gap in Sony's portfolio until it unveils the all-new Xperia XZ Premium.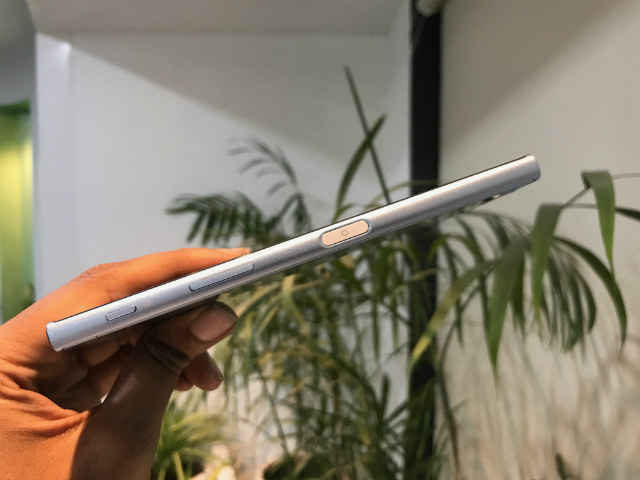 Alongside being the device that keeps Sony active in the flagship smartphone business, the Sony Xperia XZs also unveils the company's dramatic new element - a mobile image sensor that can shoot nearly 6fps in RAW and produce 720p HD slow motion videos at a staggering 960fps. The Xperia XZs, as a result, is a demonstration of sorts of how the new image sensor would work in the flagship, which, in every possibility, will be more powerful and refined. As a result, we had to begin our review by testing the ultra-smooth slow motion videos.
Slow motion videos
The Sony Xperia XZs' new sensor is being commercially dubbed as Motion Eye. With stacked CMOS architecture and significantly large buffer memory, the new camera can temporarily store much more data while a photo is being shot or a video is being recording, hence giving rise to the high frame rate count in videos.
The 19-megapixel image sensor is paired with a Sony G f/2.0 lens and the proprietary BIONZ X mobile image processor, the smaller version of what resides in Sony's imaging products. To access the slow motion video mode, open the camera app, swipe right to enable video mode, and tap on the slow motion button that resides beside the traditional recording button. This opens the super slow motion mode. This particular mode has three functions - 960fps 720p video, one-shot super slow-mo (for slow mo snippet), and 120fps 1080p videos. You can choose each of the three slow-mo modes from the circular settings button to the bottom right of the screen.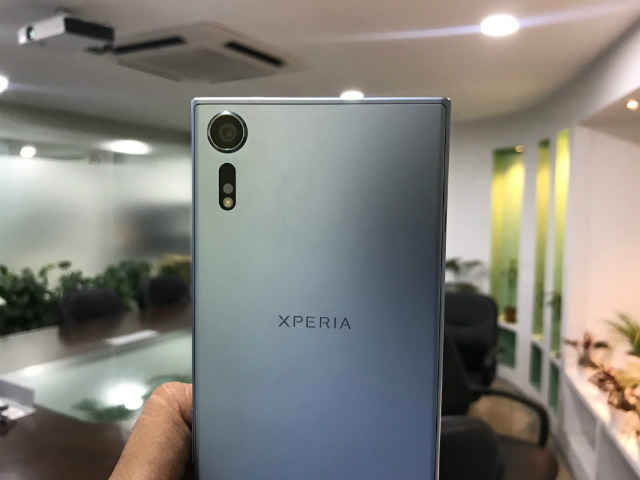 The 960fps slow motion mode records standard 720p videos, sections of which can be rendered at 960fps by tapping on the slow motion button. To begin with, the slow motion stretches are incredibly smooth, exhibiting no interpolation as you would expect in the 120fps/240fps videos that mobile cameras can render at best. You can effectively produce incredibly smooth slow motion stretches in video, albeit at a compromise.
The Xperia XZs struggles with light when in slow motion mode, producing notable flickers as it adjusts to the shutter speed. Low light performance is also notably compromised, with heavy image noise affecting the overall videos, even in reasonably well lit environments. As a result, using the slow motion mode only makes sense when you are in a very well-lit area. It is certainly impressive, but limitations like no touch-to-focus without touch-to-shoot, heavy pixel noise and the limited video output resolution (720p only) somewhat restrict the potential that it has.
The Sony Xperia XZs does have an incredible feature at hand, but its implementation still requires some amount of refinement. Despite these cons, though, the power of the image sensor really shows as the camera itself is fast, and does not struggle even if you use the slow motion stretches in rapid succession. The 960fps recording mode shoots for only 0.2 seconds, translating to eventual screen time of 6 seconds, which is not surprising given the amount of data stored in the buffer memory for producing 960fps videos.
The new slow motion modes are somewhat of a mixed bag, impressing upon first glance with the uber-slow videos, but marring the overall experience with a few notable flaws.
Primary camera
Beyond the slow motion videos, the Sony Xperia XZs produces fairly impressive photographs. Photographs produce good details, and although fine details are slightly compromised, the overall sharpness is fairly decent. Colours produced are significantly better than Sony's previous flagship, the Xperia XZ, and although slight strains of oversaturation remain, colours are vibrant and produce tight contrast levels most of the time. This is further accompanied by good dynamic range, producing decently detailed shadows and limited noise.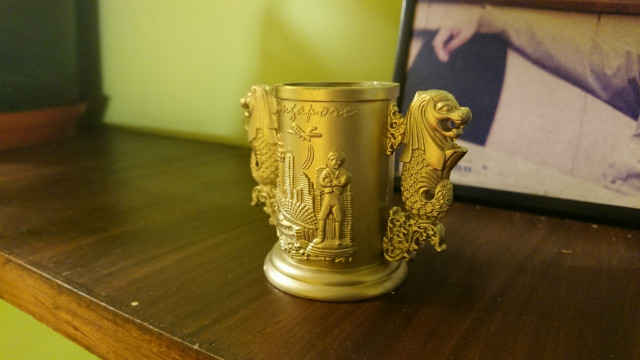 Sony's camera app is also more fluent now, while retaining the same UI. This gives a familiar playground for those who have used Sony smartphones before, while making the experience smoother by giving more fluent end-user experience. Shutter response is smooth and autofocus is responsive, and the standard shooting (or in manual mode) actually impresses more on overall terms than the slow motion modes. The Xperia XZs gets laser-assisted, phase detection and contrast autofocus working in tandem to produce servo autofocus in videos, which works seamlessly (servo AF is essentially continuous autofocus in videos). Even in still photographs, the camera does well to recognise faces and lock focus on subjects.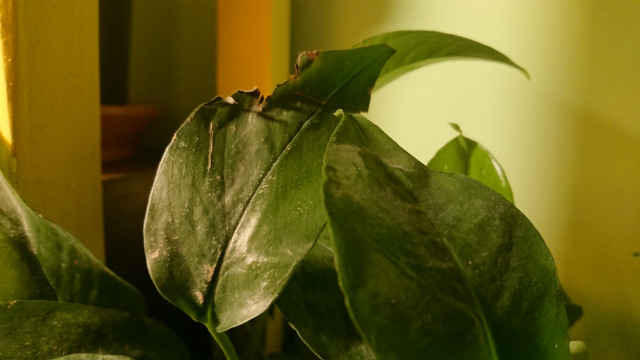 More camera samples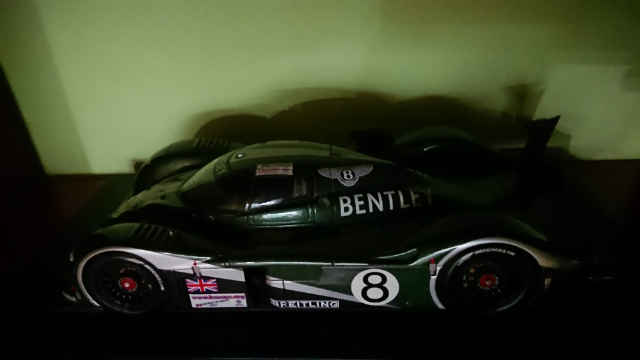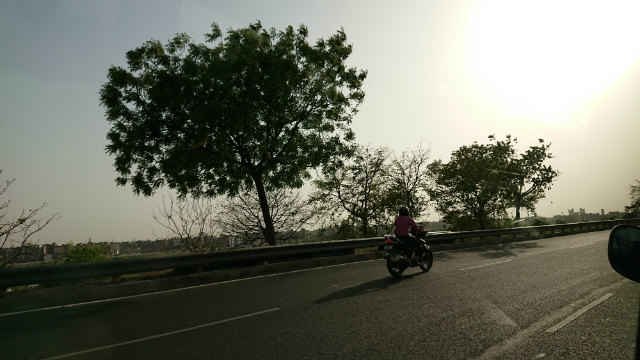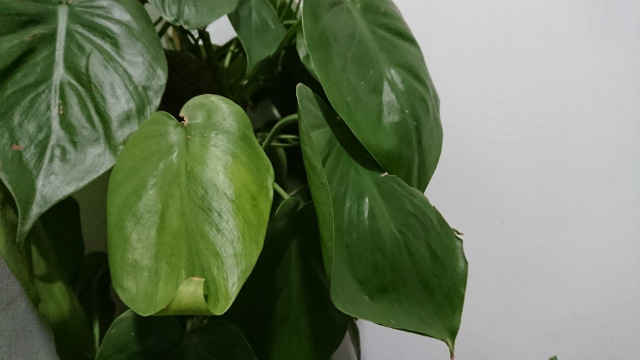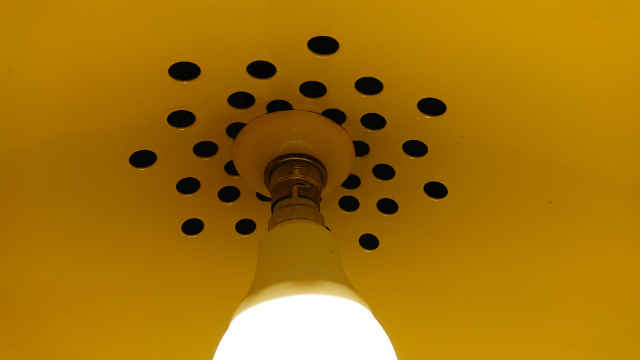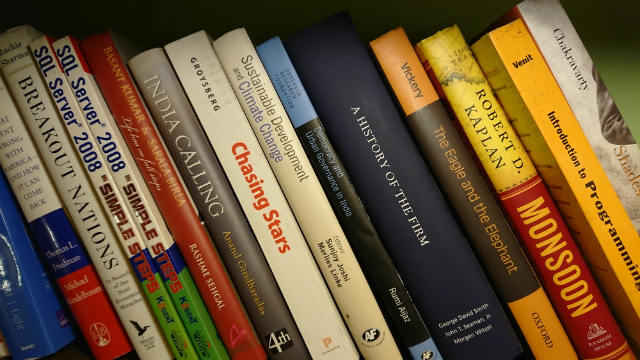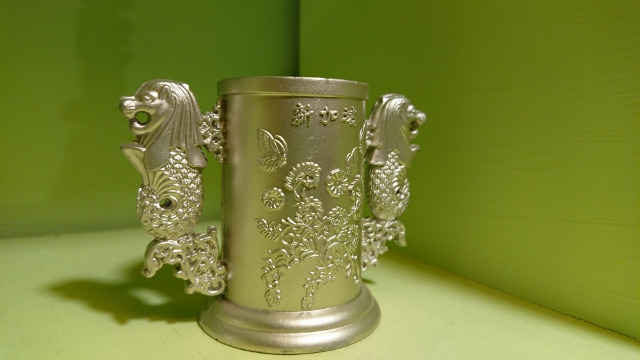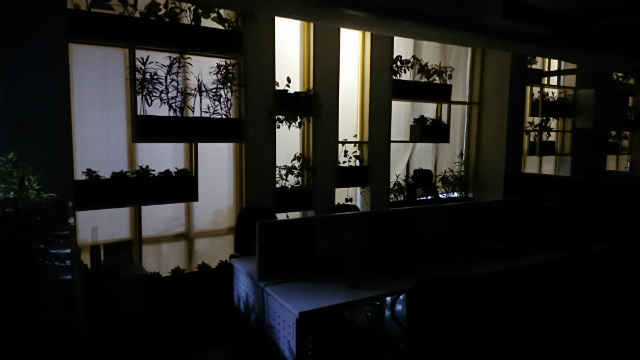 Build and Design
The Sony Xperia XZs practically retains the same overall design that Sony labels as 'Loop'. While this may be the same as its previous smartphones, it still stands out among other smartphones. The upright, rectangular stance is complemented by rounded edges, lending smooth symmetry to the smartphone. However, the rigid edges stand a chance of picking up abrasions, even in minute falls.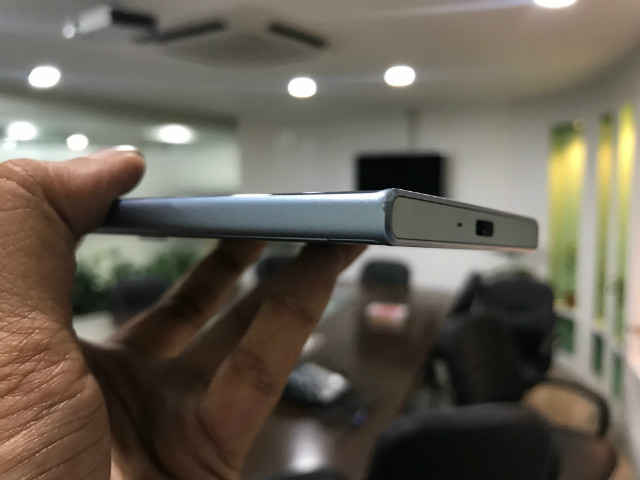 There is a neat flow of symmetry about the device, with the physical power button to the middle of the right edge integrating the fingerprint sensor. The volume rocker and the camera button are placed to the lower end of the right edge, which contributes to ergonomics. One-handed usage is easy, aided by the compact body. The volume rocker falls seamlessly in reach of the right thumb even for smaller palms, and once you rotate the phone to horizontal orientation, even the camera button is placed perfectly for your index finger, just like the shutter button on cameras.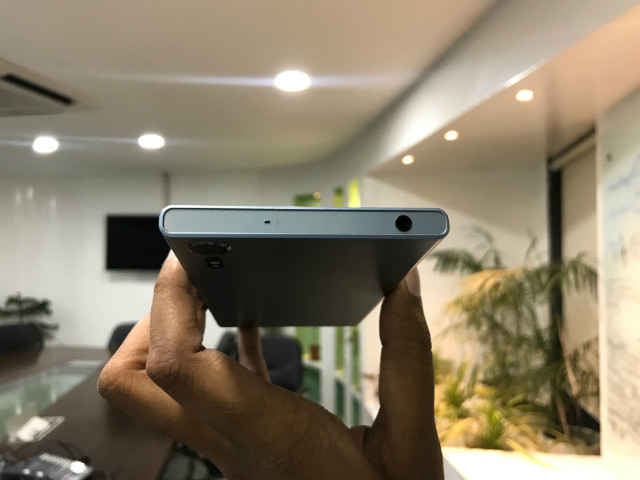 The build quality, except for the corners that are prone to picking up bruises, is quite sturdy, with tactile buttons and IP68-rated dust and water resistance. The Ice Blue finish, in particular, looks the best among the Xperia XZs' colours, and the phone looks and feels premium on overall terms. The earpiece and mouthpiece also double up as stereo speakers, the quality of which is discussed below.
Display and UI
The Sony Xperia XZs houses a 5.2-inch IPS LCD display with screen resolution of 1080x1920 pixels. It has comparatively larger bezels, and we would have ideally preferred the bezel-less design that Sony implements on its XA lineup of smartphones.
The display is fairly impressive, producing 705 lux of luminance at peak. Alongside, Sony has used its proprietary TRILUMINOS display panel with the X-Reality mobile engine to produce vibrant colours and good contrast levels, that produce bright whites and deep blacks. The range of colours produced by the display makes objects look sharp, and this is further aided by good viewing angles.
For calibrating colours to your preference, Sony includes two settings, for white balance and image enhancement. For white balance, you get red, green and blue toggles to adjust the warmth of the display, which itself is slightly to the cooler side by default. Image enhancements are taken care of by the X-Reality engine, which you can either choose to switch off, use the X-Reality settings or put it on Super Vivid mode, which makes everything look a bit oversaturated.
Touch response is fluid, and you barely ever register missed touches. Xperia UI on Android Nougat v7.1.1 retains its glass panel look, which seamlessly fits the overall bearings of the smartphone. You also get synchronised touch tones (which can, of course, be switched off), and only on-screen navigation buttons that are adaptive to content. The overall interface is also easy to use, and offers in-phone search for quick access to applications. All system menus and notification panels retain the stock Android look.
Also included here for the first time are Xperia Actions, an AI assistant that performs certain actions that you carry out every day. Embedded in settings, you can choose to activate them as per your need. For instance, the assistant recognises when you put your phone on silent, and what notifications you mostly entertain at a certain time. Based on your usage, it does actions like turning off ringtone, enabling notifications and more. Unlike many assistants, this is fairly non-intrusive and works in the background. A neat addition, this.
Performance
The Sony Xperia XZs is powered by the Qualcomm Snapdragon 820 SoC, coupled with 4GB of RAM and 64GB native storage. The processor is underclocked to 1.6GHz, although that does not majorly impact overall performance.
Everyday-usage applications like WhatsApp, Facebook, Chrome and Gmail load seamlessly and almost instantly with up to four apps open, and then tend to take a split second longer to load with heavy multitasking. For instance, with Facebook, Instagram, Gmail, Maps and Wynk Music open, the camera app takes a split second longer to load, with a black loading screen greeting you at first. This, though, is not a major deal breaker, and the Xperia XZs performs to its peak smoothness for the most part. It is, however, something flagship buyers won't appreciate.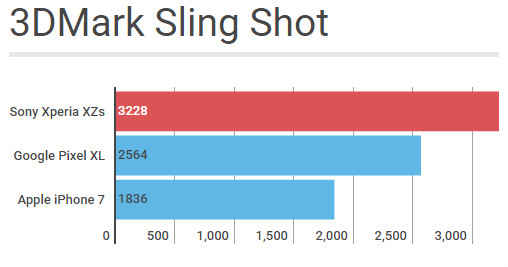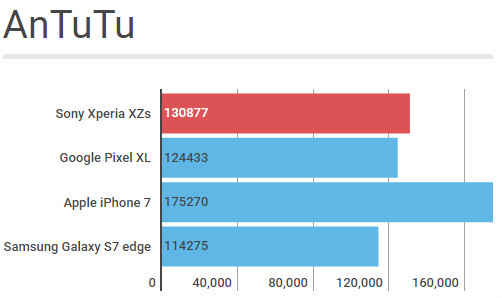 Gaming performance is seamless and heavy games like Asphalt 8 run at 30fps smoothly, without any stutters. Gameplay itself is smooth and the rich display further adds to the overall experience. In-game menus also navigate smoothly, but a slight split-second lag creeps in if you have multiple apps loaded at the same time.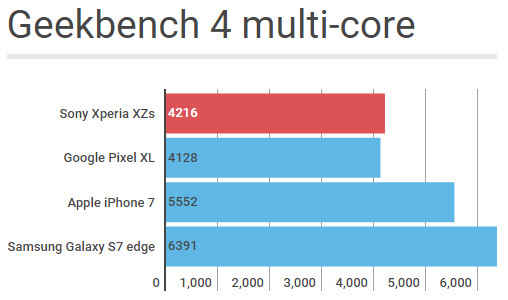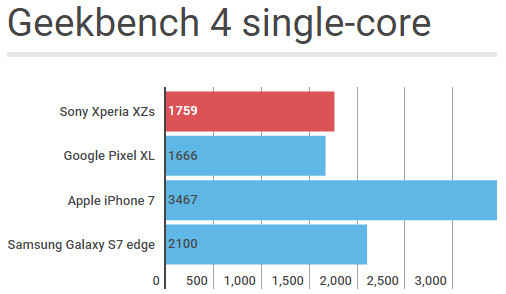 Calling and network retention worked as intended. In-call voice clarity is always up to the mark, and there were no unusual network drops when in stable network conditions. The Sony Xperia XZs also performs well in terms of audio, with the phone including Sony's proprietary DSEE HX audio upscaling for improving compressed audio files, ClearAudio+ to optimise headphone/speaker performance as per environment, and even a normaliser that levels volume differences in tracks. The phone itself includes stereo speakers, which are among the better speakers out there on a smartphone. The phone also profiles audio balance to personal listening patterns once you plug in earphones. Overall performance is decent, although the native speakers are slightly low on volume.
Battery life
The Sony Xperia XZs houses a 2900mAh battery pack, along with Qualcomm's QuickCharge 3.0 and Qnovo Adaptive Charging. On PCMark, the device lasts for 7 hours and 11 minutes, which is about average. In real life, the Xperia XZs lasts for the entire work day, at best. With nearly two hours of phone calls, a total of about two hours of social media surfing and Internet browsing, 45 minutes of gaming, an hour of music streaming, 30 minutes of GPS-enabled navigation and 30 minutes of video streaming, the Xperia XZs lasted from 10am to 11pm, at which point it would be left with 5-8 percent of power.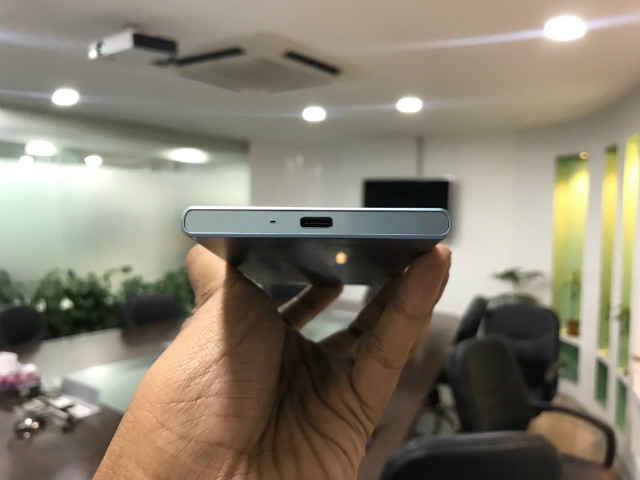 Charging it from zero to 100 percent takes 52 minutes on average, and the Qnovo Adaptive Charging adapts to your charge cycles to prevent the battery from overcharging. This is the same technology that we saw back in the Sony Xperia X, and takes over a week's usage to become active. This is because the adaptive charging method takes time to read your usage pattern to charge the device to full. Essentially, Qnovo adaptive charging cuts off power once the battery reaches 90 percent. The rest 10 percent is only charged when the average time of your waking up is reached. On overall terms, the battery life is average at best, with limited idle discharge when the device is inactive.
Bottomline
The Sony Xperia XZs may have a previous generation processor, but is still well optimised for good performance. Alongside, it presents a compact, ergonomic build, a bright and vibrant display and a fairly decent camera. The battery life is the only element that is comparatively weak, but still lasts for an entire work day.
On overall terms, the Sony Xperia XZs is a fine smartphone that gets a lot of basics right. However, you may argue that with a number of newer flagships en route, the Xperia XZs may be a bit of a compromise. While that remains true, the Xperia XZs still provides good gameplay and movie streaming experience along with good audio, which will please many discerning buyers.
You can still wait for some time to get your hands on the new flagships coming to India soon, which will possibly give you longer life span of usage than the Xperia XZs, which now runs on a year-old flagship processor.