Motorola Moto E3 Power detailed review
Brands are not made in a day, and few know this better than Motorola. The company brought about the budget revolution in India with its Moto E and G series, and in a sense, paved the way for Xiaomi and gang. The Moto E3 Power is Moto by Lenovo's pitch at the budget buyers, those who don't want to spend over 8k on a phone. Does it work? Let's find out.
Build and Design
With more brands adopting the metal body, or at least a metal-like finish, one can be quick to dismiss plastic. However, we compared the Lenovo Vibe K5 and Xiaomi Redmi 3s and found that they feel almost the same in your hand. The ridged plastic design of the Moto E3 Power gives it a personality of its own. It's distinctly Moto, and it won't feel like every other phone out there. Also, the back and battery are removable.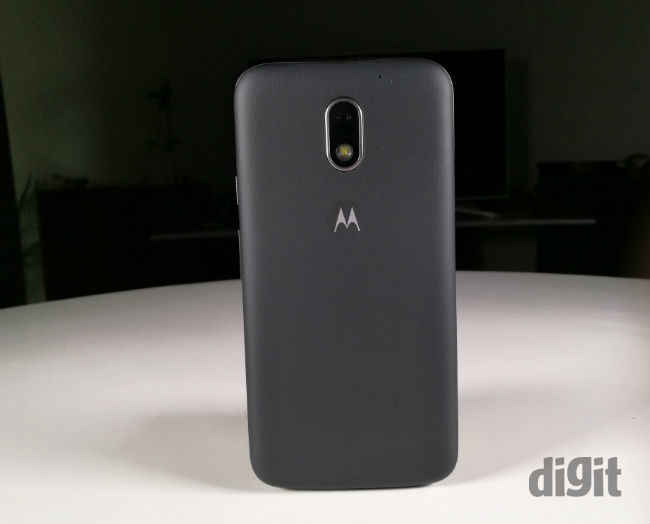 Having said that, one would appreciate the design even more if Moto were to adopt metal and come up with an innovative and new design. The company has settled into a rhythm, just like Samsung once did with its Galaxy devices.
Further, the Moto E3 Power is rather large for a 5-inch phone. The bezels are thick and it isn't as compact as the Redmi 3s. Unsurprisingly, the Moto E is almost as big as the Lenovo Vibe K5. However, it feels more ergonomic. At 153 grams it feels quite light, and while it is 9.6mm thick, it doesn't feel so.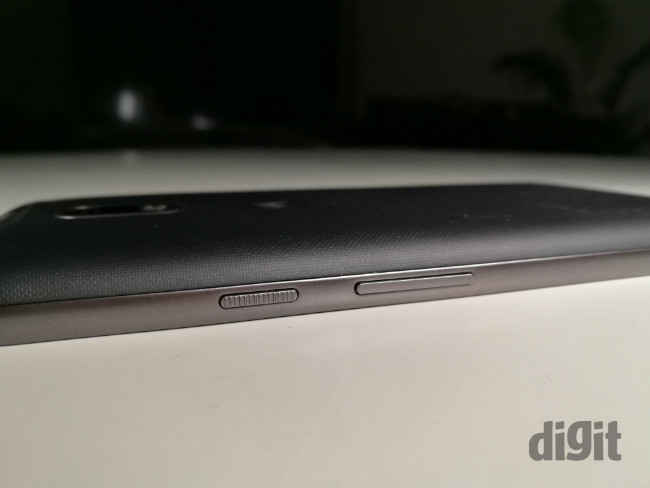 To sum up, the Moto E's simple looks have some merit and despite its plastic body, it's built well. Your parents will not mind this device at all.
Display
A maximum brightness of 553 Lux is respectable in this price range. However, the Moto E3 Power's display is also somewhat reflective, affecting sunlight visibility. It's not the best in dealing with sunlight, but not the worst either.
The colours are also passable given the price, so don't expect incredibly deep blacks or vibrant, popping colours. The Moto E's display, as with many other things about this device, is pedestrian and just about passable.
Performance
Perhaps the biggest surprise about the Moto E3 Power is its performance. Motorola choosing a MediaTek SoC is a first. Till now, Motorola has designed phones on Qualcomm SoCs only, perhaps because of their better track record with Android updates.
Sadly, the OS seems less refined this time. Motorola has always promised the best experience, whatever the specs. But in this case, it fails, just like it has been failing for a while now. Even in-built apps like the camera takes a moment to open, while Google Photos, Facebook and others are even slower.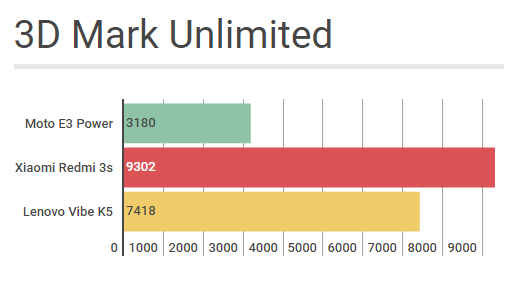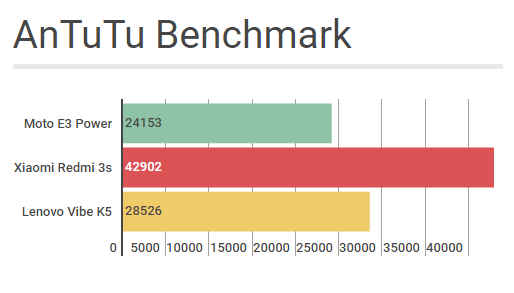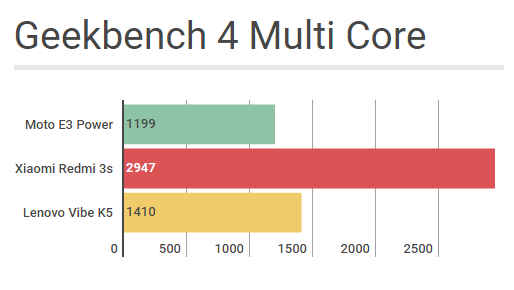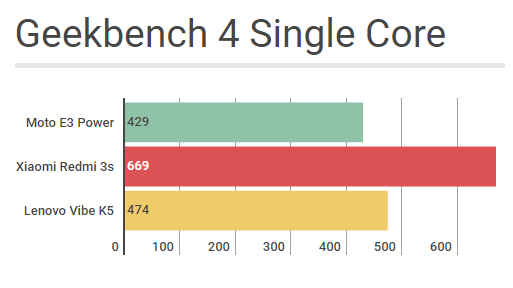 While your parents probably won't play heavy games on it, Injustice and Asphalt 8 will cause noticeable lags. The Xiaomi Redmi 3s is 70% more powerful in graphics-related tasks, and 35% faster in single-core tests.
Such performance difference is easily noticeable in practical usage, and makes the Moto E3 Power less favourable.
Camera
Motorola could perhaps have made up for the performance difference with a good camera. Sadly, that isn't the case either. The 8MP rear camera on the Moto E3 Power is a definite upgrade from earlier Moto E devices, but it's far from being good.
We saw quite a bit of noise in most photos, and they aren't the sharpest either. Colours are just about alright, but there's also some colour noise in low light photos at times.
It's not that the Vibe K5 and Xiaomi Redmi 3s have very good cameras, but they're better than this one.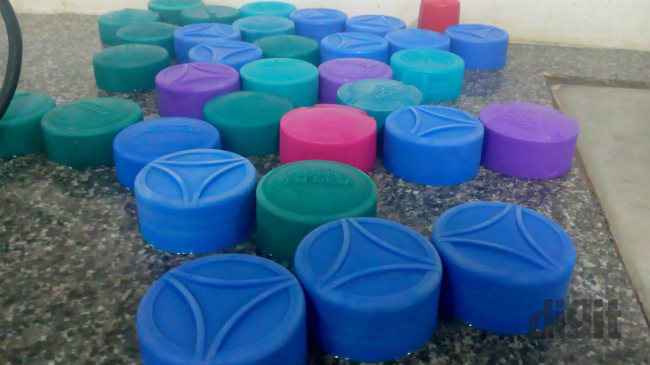 Indoor Lights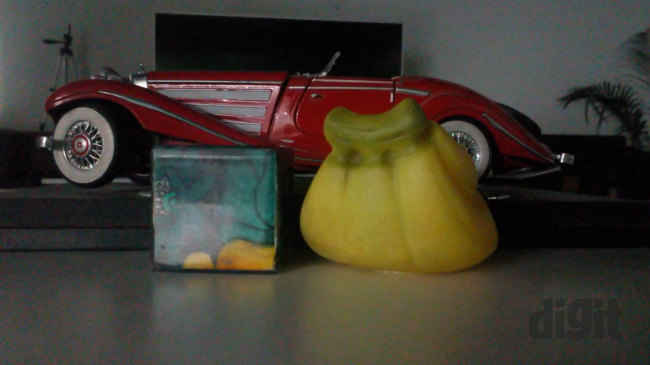 Indoor Low Light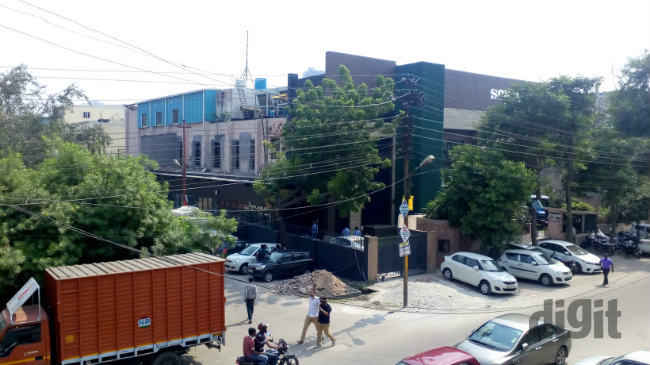 Outdoor Bright Sunlight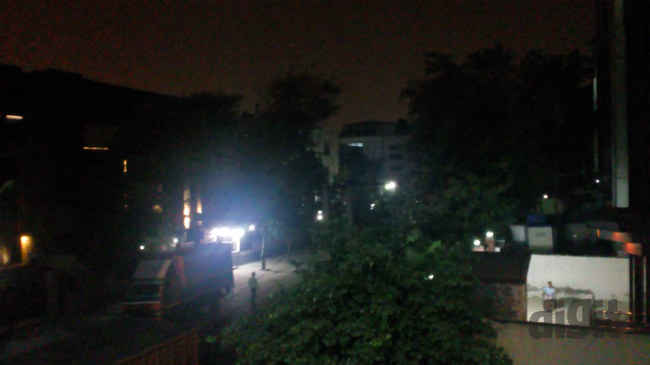 Outdoor Night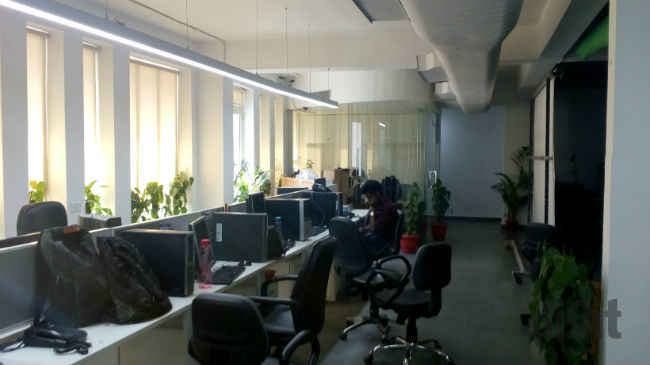 Indoor Natural Light
Battery
The true reason for the Moto E3 Power's size is the 3500 mAh removable battery, and this is the Moto E3 Power's best feature. It outperforms the Xiaomi Redmi 3s Prime, clocking almost 13 hours on PC Mark's battery test.
For basic users, this phone will easily last the full 24 hours, and even if you happen to be a heavy user, the Moto E3 Power should last you the work day easily.
Bottomline
The sole reason to buy the Moto E3 Power is its battery life. However, we think the Xiaomi Redmi 3s is the better overall smartphone. It doesn't have the same battery life that the Moto E does, but still lasts a full day.
The Moto E3 Power doesn't provide the experience that Motorola promises and isn't a worthy purchase. Buy it only if you want Motorola's brand name and can't compromise even a minute on battery life.